Balancing global and local campaign development
How to choose your approach to build and execute effective marketing campaigns
Introduction
When global brands develop a new campaign - whether at a brand or product level – they must always decide whether the campaign's scope is global, regional or local. In truth, this is an over-simplification of a much broader decision-making process. There are many factors affecting the approach brands take to building communication campaigns across borders. In addition, the development process they use differs, depending on whether the campaign is created globally or locally.
Firstly, we will explore the opportunities and challenges for brands with global and local campaigns. Secondly, we will outline the key factors to consider when deciding how global, or how local, a campaign should be. Thirdly, we will review the customer journey, considering the degree of localization required for communication effectiveness, and which assets are more likely to be global or local. Finally, we will provide an outline process for global and local campaign development.
About this guide
It can be challenging to know when a more global approach to campaign development is more effective than a local approach. In this guide we consider the factors to consider to make the decision and how to manage the process.
When planning marketing campaigns, this guide will help you:
Explore the opportunities and challenges of global and local campaign development.
Consider the key factors affecting the decision on global vs. local campaign development, aligned to brand objectives and strategy.
Consider how the decision may differ at various stages of the customer journey.
Balance the campaign asset development between global and local.
Follow a process to develop both global and local campaigns.
Who is this guide for?
The guide is aimed at helping these roles:
Marketing Director, Head of Marketing, Marketing Managers Digital Marketing Manager, Communications Manager, Content Manager.
How is this guide structured?
Introduction
Global and local campaign development
Balancing global and local campaign development

Business objectives
Brand objectives
Communication objectives
Target customers
Insights
Campaign ideas
Product portfolio
Budget considerations

How does the customer journey affect global vs. local campaign decisions?
What to include or exclude from a global campaign toolkit?
Global and local campaign development processes
Summary
Resource Details
Authors: Fiona Lomas
Last updated: February 2020
Format: 4,000 word online guide with illustrations and checklists
About the author
Fiona Lomas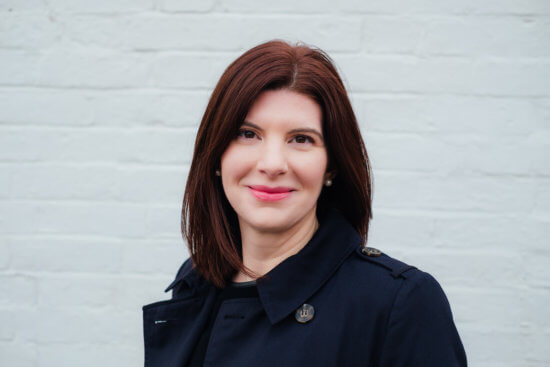 With over 15 years' experience gained as a senior marketer developing and turning around leading consumer FMCG brands working in UK, EMEA and Global roles, Fiona Lomas founded The Brand Detectives, a strategy consultancy focused on helping businesses to develop robust strategic plans, solve strategic challenges and hunt down growth.
Fiona is also a guest lecturer in Marketing Communications and mentor on the MSc Brand & Design Management programme at Plymouth University.
You can connect with Fiona on LinkedIn at: linkedin.com/fionalomas

Professional Membership is required
Access this resource now
Professional members get full access to this and other resources in the Managing international marketing Toolkit.
Learn more about Professional membership
Already a Professional member? Login here