10 Business-to-Business Mistakes
B2B Marketing - common mistakes and what to do instead
Expert B2B Marketer Jill Quick provides 10 common B2B marketing mistakes, after years of experience in the B2B sector. Drawing on the common mistakes, whilst providing actionable and practical solutions to avoid them. The guide also references steps to take in each section and recommended resources.
Our practical and actionable guide covers 10 common Business-to-business (B2B) marketing mistakes, focusing heavily not just on the mistake but what to do instead. The guide is highly practical, providing steps for you to take to avoid the mistake, as well as providing recommended resources.
Creating a successful marketing campaign takes time, energy and resources. There are often wider teams involved to ensure the campaign works and generates the required results.
Sometimes things go wrong and it's often for the same reasons; lack of planning, preparation and understanding.
Over the last 20 years as we have consulted and trained with many businesses and we have seen many different mistakes which result in disastrous campaigns. Yet there are some common mistakes we see that are often repeated. Some examples are summarised here so you can avoid history repeating itself in your organisation. You'll notice that many are centred around social media as that's the place most of this occurs!
Who is this guide for?
The guide is for anyone who manages B2B marketing, applying to B2B marketing in general across a variety of industries. The guide leans towards digital marketing, so if you're embracing or struggling with digital this guide can apply to you either way.
Resource Details
Guide format: Online interactive format suitable for printing if needed
Related resources: See the Business-to-Business Marketing toolkit resources below
Author: Jill Quick
About The Author
Jill Quick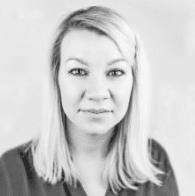 Jill Quick is a Digital Marketing Trainer and Consultant at Quick Marketing and co founder of The Coloring in Department.  A candid and experienced  marketer who loves to teach you not just how to "get" digital marketing in theory, but how to actually DO it.
What's inside the guide?
The guide contains 10 common B2B marketing mistakes including:
Thinking user experience is just for web developers, and what to do when it comes to UX
Setting up analytics incorrectly and how to do it
The guide contains actionable steps and recommended resources for each of the 10 common mistakes.

Basic Membership is required
Get access to this and 23 other sample guides and templates with a FREE Basic Membership
Join for free and get this sample guide
Already a Basic member? Login here
Look Inside