Digital marketing megatrends 2019
In this briefing, we'll take an in-depth look at what Smart Insights see as the ten most significant trends, or 'megatrends', in digital marketing.
We've structured the trends around the five pillars of marketing today that we recommend businesses of all types need to review and improve to stay competitive as part of digital transformation.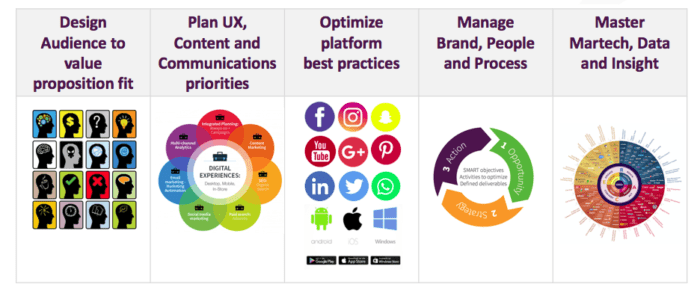 The aim of this briefing is to help you review the main trends in marketing which are likely to impact your business in 2019 and beyond, that can be incorporated into your digital marketing strategy and overall marketing strategy, where relevant.