Preventing churn is key to improving revenue
For subscription-based businesses like SaaS companies, churn rate is a crucial metric that determines overall performance. Simply put, churn rate is the rate at which customers cut ties with your service during a given period. This percentage gives you a clear idea about your customer retention, which is an important factor defining a company's success. Looking at the below chart you'll see that the lower the churn rate, the better your business is performing.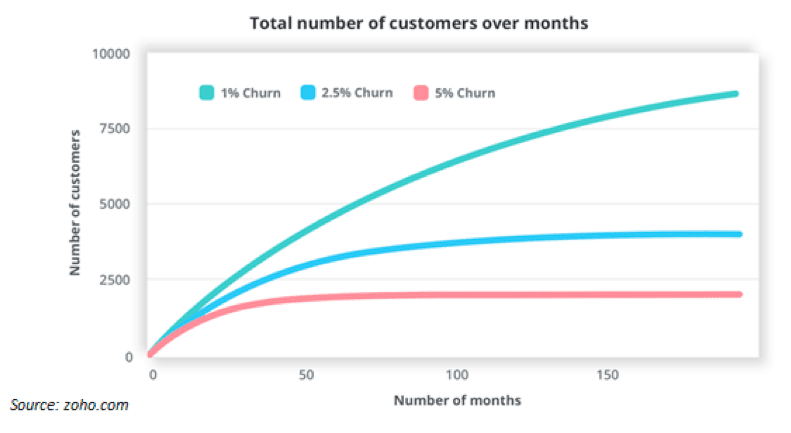 Importance of Churn Rate in SAAS
Churn rate is easily one of the most essential metrics when measuring the performance of SaaS businesses. Totango reports that the fastest-growing companies will reduce churn rate less than 5%. For SaaS companies, a lot of time and money is spent on acquiring customers. Since this investment pays off over time, the goal is to have customers stick around for as long as possible. The longer your customers stay, you'll reduce churn rate and make your business stronger.
How to Reduce Churn Rate and Increase Revenue
Although every business strives for a 0% churn rate, it's next to impossible to achieve such rates. However, it's possible to reduce churn rate so it gets very close to 0%. Here I've put together 17 unbeatable tips to help your business reduce churn rate while rasing profits.
1. Reach out to your customers – According to a survey by Oracle, poor customer service is the biggest reasons why customers leave. In fact, 89% of customers move on to a competing brand after having a bad experience with one company. Maybe your customers aren't feeling a connection with your company, or they don't feel that they're appreciated enough. Reaching out to engage with your users can help you earn their loyalty and reduce churn rate.
In the case of Groove, a SaaS start-up, a 4.5% churn rate was holding the company back despite its steady stream of new subscribers. They segmented their customers into a group consisting of users who spent less than two minutes in their first session. The following email was sent out to this group.
Not only did this result in a 26% response rate, over 40% of users who completed the process stuck around for 30 days. Those are magnificent results to reduce churn rate.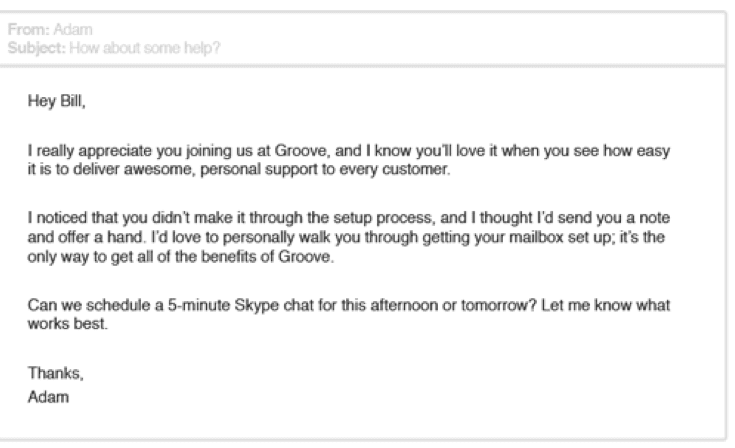 2. Determine your weaknesses – Every business has its share of weaknesses hindering growth. Maybe you need to improve your user interface or enhance your customer service department. When you reach out to your customers, you'll be able to identify many of the factors driving them away.
One of the most effective ways to reduce churn rate is by approaching your customers directly and finding out why they're leaving. Talk to them to find out what you're doing wrong and how you could correct it. You can reach out to customers in various ways, including customer satisfaction surveys, feedback bars, and social media comments.
See how Kissmetrics implements a handy feedback bar for users to report complaints and give suggestions.

3. Provide additional service – When trying to reduce churn rate, it always helps to do something a little extra for your customers. What more could they find useful in addition to your service? Maybe you could provide them with tutorials or tips on how to use a certain tool. They might even benefit from a real-time interactive chat helpline. For instance, Hubspot offers software and tools for marketers. They then go the extra mile by providing free training to use their tools.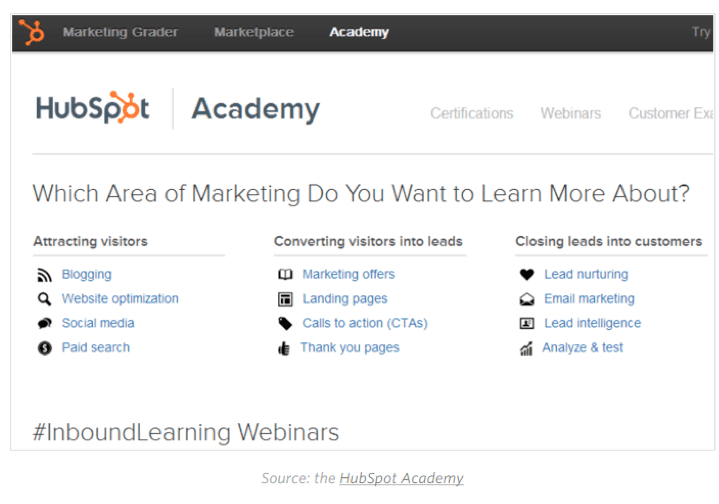 4. Segment your customers – There's a big difference between someone who's loyally been using your service for months and one who didn't convert after a free 30-day trial. Segmenting your users into different groups can help you target them correctly for different circumstances – conversion and recovery.Let's take another look at the case of Groove. This SaaS start-up segmented its users into several groups. One of them consisted of users who spent more time than average in completing tasks. The team hypothesized that these users were encountering some issues, so they sent out the following email specifically to them.
The email had a 10% response rate. 30% of those who responded stuck with the company even after 30 days.
5. Use trigger-based emails – Your customers go through different phases after signing up for your service. Sending out the right emails at certain time periods can help you reduce churn rate. Whether it's someone who has never returned after signing up or a long-term user who has remained inactive for awhile, send out automated emails encouraging them to take action.
Buffer does a great job of sending out trigger-based emails to users when their streams are empty. These emails encourage users to schedule more tweets so their social channels are active. Doing so can also successfully reduce churn rate.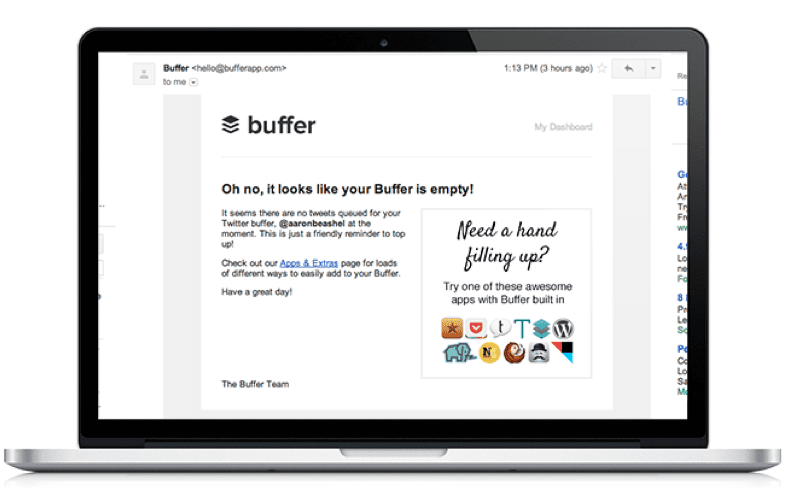 6. Identify at-risk customers– Even before a user cancels a subscription, there are several signs to help you identify that they're in danger of churning. Keep a look out for engagement flags, such as less frequent website visits than before. For example, customers may go from using the service daily to weekly and then monthly.
For Intercom.io, their automated emails are intended to re-engage entire groups whose interaction is lagging and reduce churn rate. It's not about sending a "we miss you" email to users who haven't logged in for several days. Rather, it's about watching the drop in usage across an entire group and then sending out re-engagement emails to these users.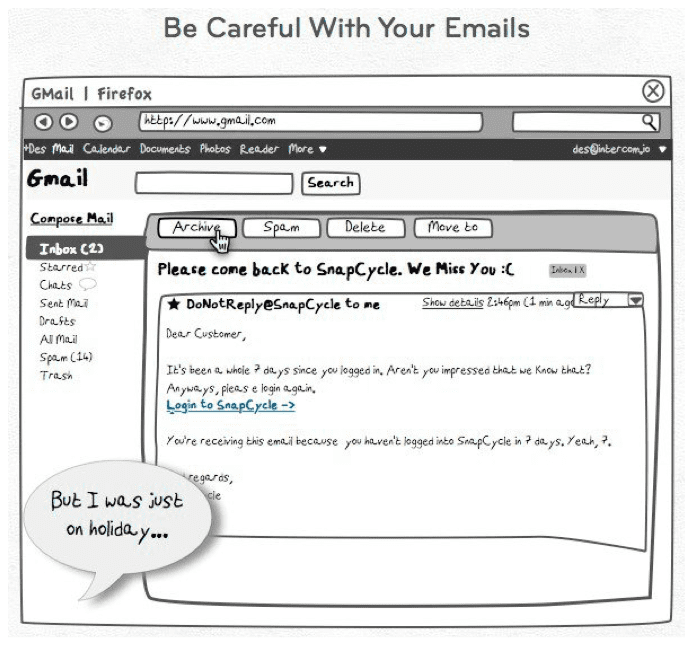 7. Improve user onboarding– 40-60% of people who sign up for free software or SaaS application trials will use it once and never again. It's most likely because they're unable to see how they could benefit from the product. This is why you need to improve your onboarding process and clearly communicating with your users.
This was properly implemented in the case of Bingo Card Creator, a tool for elementary school teachers to create classroom learning aids. There was around a 5% drop-off between users visiting the dashboard and users creating a list of words. The decline was especially substantial between "Create List," "Customize," and "Schedule Print" as you can see below.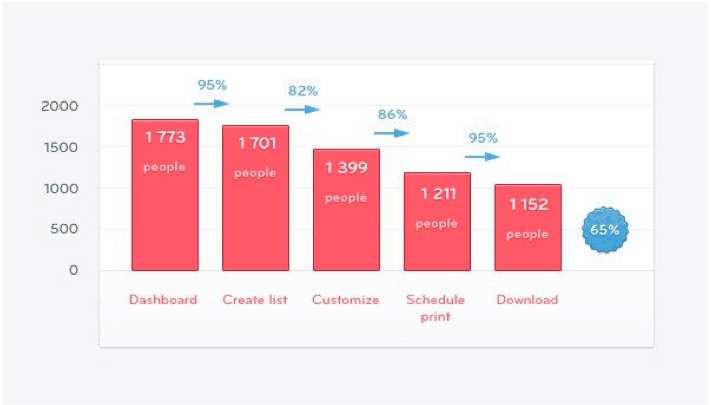 The team hypothesized that many users were quitting because they assumed the process was too complicated, but it really takes just seconds. In an attempt to get more users to complete the "Customize" step and reduce churn rate, they added a visible progress indicator. Bingo Card Creator also gave users the option to move forward without changing the default settings.

After these changes were made, the number of users who completed the "Customize" step increased from 82% to 90%.
8. Set up milestones and offer incentives – A great way to make your service more interactive is to set up milestones along the way. This encourages users to take the next step and continue their contract, thus it'll reduce churn rate. Also, take time to appreciate the customers who are still with your company. Give incentives like discounts on upgrades or a free month of service after a certain timeframe.
Dropbox has successfully implemented this incentive program by offering extra space for referrals. In fact, this referral program was able to increase their signups by 60%.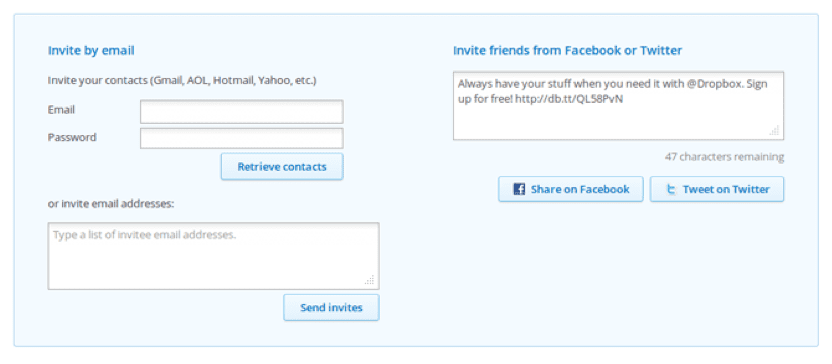 9. Improve your customer service– Many businesses call their customers only when they're seeking contract renewals. This can result in a negative customer experience and prevent the company from curbing potential issues. To reduce churn rate, you'll need to provide exceptional service that makes existing users feel valued.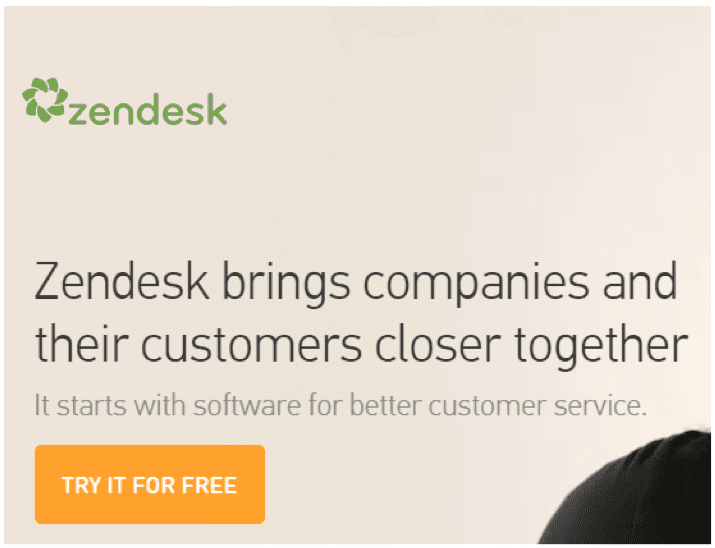 Zendesk implemented a team for Customer Account Management (CAM), which was responsible for regular check-ins, emails, and phone calls within a 12-month period. This helped them identify and fix potential issues. The customers also maintained a close relationship with Account Managers, improving their experience with the company. Zendesk has earned the trust of its customers and encouraged more upgrades and referrals.
10. Send personalized emails – While automated emails are highly convenient, it's wise to personalize these emails so that your customers feel important. Emails from real people will work wonders to reduce churn rate. Steer clear of sending robotic emails from a "no-reply" address.
For Goldfire Studios, automated personal messages are sent out from the CEO's email address. This has not only improved the quality of their feedback, but also helped in re-engaging with users.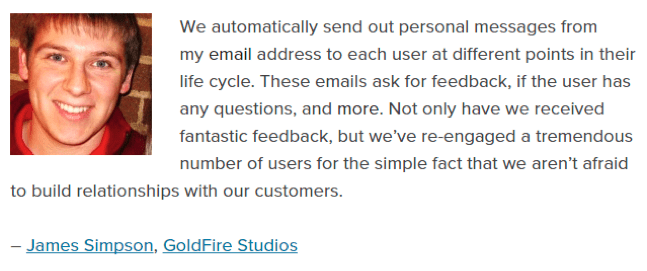 11. Actively market to existing customers– If you have a wealth of content like blog posts and eBooks that your existing customer base would value, use them to retain these customers and reduce churn rate. Don't focus all of your marketing efforts on potential new customers. Spend some time marketing other features of your products or services through emails and social media channels.
12. Remind users of your value– An effective way to reassure your existing users that they're using the best product is to remind them. Are you adding a new product feature? Let your users know about it. Are you sending out automated emails? Make sure you highlight the features once again.To reduce churn rate, you could even send out weekly or monthly emails about case studies involving your product. Additionally, you could build informative content, such as tutorials and infographics, to inform customers about how useful your product is.
13. Increase your communication – Most businesses know that keeping in touch with customers is the best way to retain them. While this is true, many companies are simply not doing enough. Increasing your communication with users could help you reduce churn rate just like Mention did.In addition to sending out automated marketing emails to free trial users, the company encouraged feature activation. They sent out "Pro Tips" emails to paying customers like in the image below.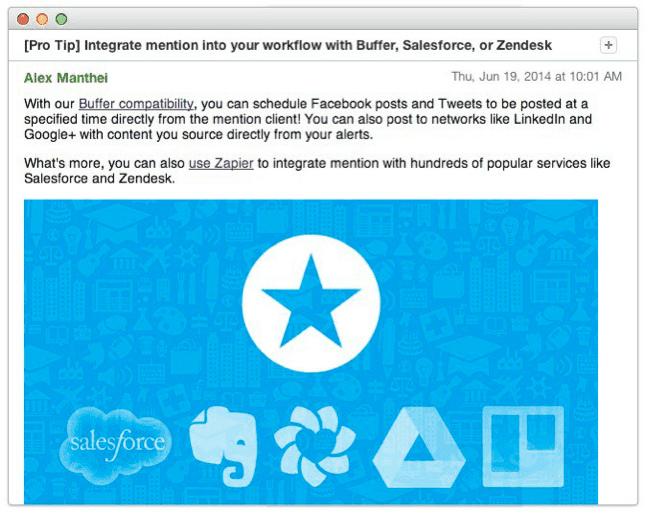 They also sent out the following "success story" emails on a monthly basis.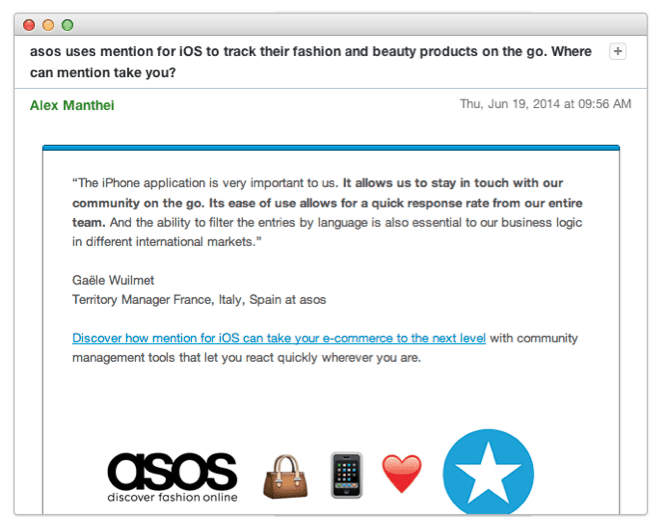 These communication efforts helped Mention reduce churn rate by 22% within just one month.
14. Add value to your product – Improvements are always necessary when you want your company to grow. Whether it's fixing your weaknesses or improving what already works, it's always a good idea to innovate your service even further. The idea is to make your service so valuable that your loyal customers never want to leave.
Maybe you could add some new cutting-edge features or make upgrades on an existing feature. Either way, adding value to your product or service prevents customers from moving on to your competitors. That's essential to reduce churn rate as close to 0% as possible.
15. Keep an eye on competition – If your competitors are performing better than you in many aspects, there's a danger of your customers leaving. It's important to keep a close eye on them so that you know how you're stacking up against them. I recommend using tools like Client Heartbeat to see how your competitors are performing in terms of customer satisfaction.
16. Analyze and increase your Customer Happiness Index– Hubspot was able to successfully reduce churn rate by increasing their Customer Happiness Index (CHI). This measurement involves the level in which customers practice inbound marketing to result in long-term success. Factors used for measuring CHI include customer's frequency in using the Hubspot's system to track leads, their social media engagement, etc.

Every new signup is assigned an Inbound Marketing Consultant who assists them in implementing the software. Each user gets a personalized monthly account review so they can maximize their subscription. Hubspot carefully measures the CHI scores of their customers and takes action before the user faces a problem that drives them away. As a result, they were able to retain 33% of customers who were previously unhappy.
17. Thank your customers – If you're going to thwart churning, you'll need to let your customers know how much you appreciate their business. Build customer loyalty by thanking them for their continued business and support. For instance, you could feature them on your social media pages. Maybe you could publish valuable feedback they provided on your blog. Make sure you publicize how grateful you are to them.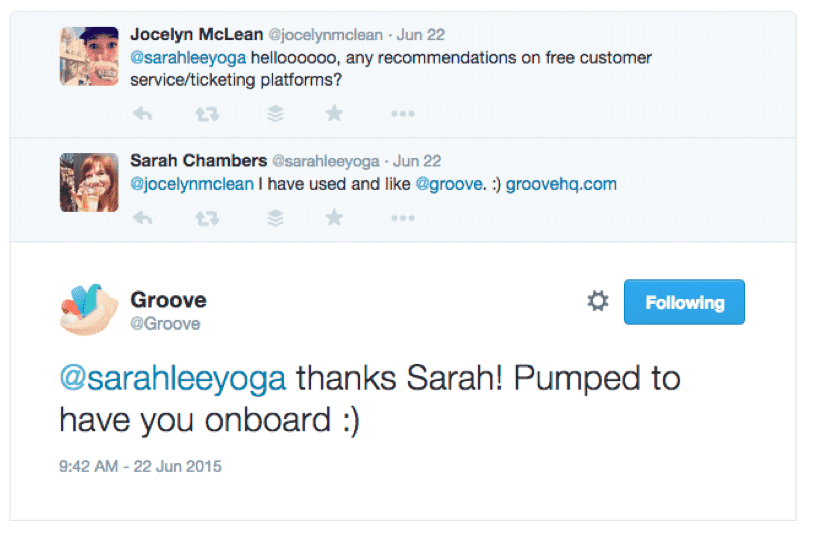 Conclusion
The key to reduce churn rate and increase revenue is to actively communicate with your customers. Gaining a deep understanding of their needs and values is essential to provide them with optimal customer service. An on-going analysis of customer behavior will help you determine issues users are facing. You can then correct problems before customers leave for your competitors.