A beginners checklist of content marketing metrics
Content marketing is an excellent tool for generating leads and creating conversions. However, even the most thoughtfully planned out content marketing campaigns are rarely a home run.
In order to get the most out of a content marketing campaign, you will have to make adjustments and improvements along the way. In order to determine where you should make these improvements, you'll need to monitor 10 important content marketing metrics I recommend. For other ways of structuring these in a frameworks see this article from Smart Insights on Content Marketing KPIs and this from the Content Marketing Institute on Content Marketing Metrics as part of a strategic approach to content marketing.
1. Bounce Rate
When a visitor clicks into one of your web pages and backs out without taking any further action, you have earned a bounce. A high bounce rate can indicate many things:
The content on that page isn't interesting or informative enough
Visitors click in expecting one thing but receive another
The page is confusing and visitors don't know how to answer the CTA/are unsure of the CTA
If the page is a landing page, the ad leading to the landing page is not accurate
There could be technical issues with the page
If you notice a higher than expected bounce rate numbers from a page or set of pages, It is probably time to tweak content and verify functionality.
 2. Traffic From Search Engines
If you are getting a decent amount of visitors who are coming directly from search engine results pages (serps), this is an indication that your SEO strategy is on point. However, if traffic is low or it has been dropping, a few things could be happening.
Not using keywords effectively
Keyword stuffing
Technical issues causing search engines to ignore pages
Page content simply not relevant to users
If you cannot identify a technical reason for a drop in search engine traffic, you'll need to go back and look at the quality of your content.
4. Cost Per Conversion
This is the number that the CFO is most likely to ask about. After all, the ultimate cost justification for a content marketing campaign isn't the number of resulting conversions. It is the cost for each of those conversions.
The formula for determining cost per conversion is as follows:
Cost of Content Campaign / Number of Conversions = Cost Per Conversion
Costs should take into consideration the man hours spent working on the campaign, content development costs, and overhead.
4. Number of Natural Inbound Links
Natural or organic inbound links are links that others voluntarily place on their web pages or in their blog content. This is different than paid links, or links to your content that you have a place in articles of posts that you have written for others.
Organic inbound links have a tendency to generate good leads, and they have a very positive impact on SEO. If you notice a significant increase in traffic coming from inbound links, you may have written something that is going viral.
5. Amount of Time Visitors Spend on Each Page
When visitors spend more than several seconds on a page, indications are good that they are reading your content. Your take away from this is that they've found something interesting in what you have to say. Even better, the longer they stay on a page, the more likely they are to answer a CTA. In fact, you may wish to add your most valuable CTAs to pages with high retention rates.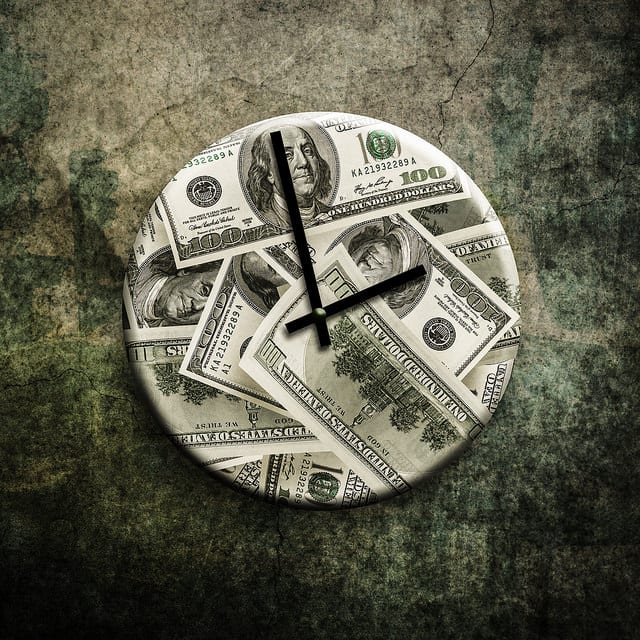 6. Number of Return Visitors
Good content marketing strategy isn't just measured by new website visitors, boosted search engine rankings, and conversions. The number of visitors who return to view your content offerings is also very important.
If you see the number of your returning visitors increasing, that is an excellent sign. This means that you are regarded as a valuable source of content, not simply the location of an interesting post. This is the point at which content marketing is improving your brand, not just generating sporadic interest.
7. Amount of Leads Closed
This metric measures the actual number of sales you make that can be attributed directly to your content marketing efforts. In order to get these numbers, there are tools available to help determine where sales closed can be attributed.
8. Landing Page Views
High website visits are nice. However, if your visitors aren't getting to your landing pages, they won't be answering your CTA. Isn't that what ultimately matters? After all, these are the pages where leads get funneled to the people who are best able to close them.
9. Unique Visitors
The number of unique visitors is a sign of increased interest in your content. This is a great overall metric, because increased traffic is always a great thing. However, you must take other metrics such as conversions into consideration when determining the value of this number.
10. Social Shares
A high number of social shares may be the best compliment you can receive on the quality of your content. People rarely if ever share content unless they find it to be interesting, entertaining, informative, or touching.
Even better, you can track social shares to see where your content is getting the most attention. If you see that your content is being shared only on one particular social media platform, you can boost efforts to engage on other platforms.
Image credits: Tax Credits