Facebook reactions to roll-out worldwide after testing

Importance:
Recommended link: Bloomberg article announcing roll-out and explaining the approval process
What's the change??
You may remember that this change was first mooted back in the early Autumn - Marie Page covered the new alternative Facebook Reactions in her Smart Insights post where she showed how Facebook were testing these different Emojis to supplement Likes. Facebook had tested a 'dislike' button but it was thought that this would generate too much negativity.
So, after testing, Facebook Reactions has now been fixed as a Like button alternative that comes in the form of six emoji with the following sentiments: Angry, Sad, Wow, Haha, Yay and Love.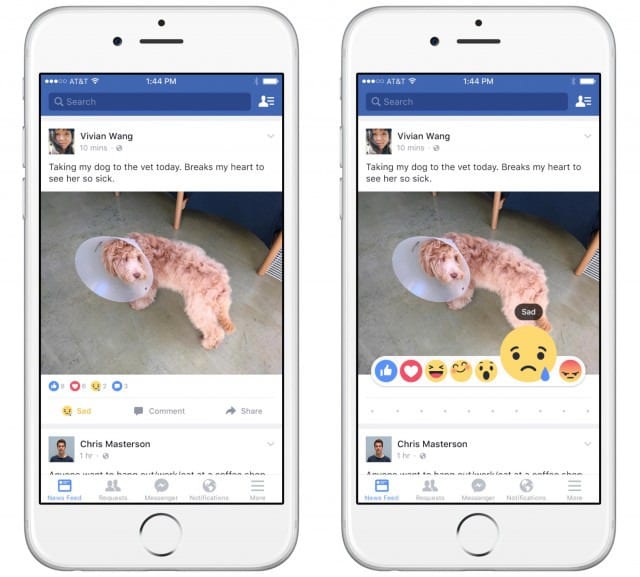 This change will have a HUGE impact in terms of the number of online consumer interactions each day, and it will affect Facebook advertising giving Facebook opportunities to increase revenues as more people interact. In the Bloomberg article, Facebook reveal that:
"Facebook's 1.6 billion users click the Like button more than 6 billion times a day — more frequently than people conduct searches on Google — more frequently than people conduct searches on Google — which affects billions of advertising dollars each quarter".
When and where will the rollout happen?
Late last year, when the company announced Reactions, they were first tested in Spain and Ireland, and then into Chile, the Philippines, Portugal and Colombia.
"The tests have proved successful, so Reactions is finally headed to the United States and other countries in the "next few weeks".
So, we can expect even more interaction with our Facebook posts and new ways of measuring the emotional impact they have - it should be really interesting for consumers and marketers alike!
Facebook has more about the new feature in this video:
Marie noted that one of the key points for marketers to note is that every Emoji click is read by Facebook as a "Like". So you'll be teaching the algorithm that you like the news that you've just clicked on (cue more harrowing updates in your newsfeed).