Our interview with Dr. Andrew Starkey of Brand Aura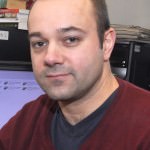 As you may have noticed, at Smart Insights we're keen followers of the latest tools that marketers can use to improve their online marketing. One of the most popular categories of technologies in are social media analysis tools. We had great interest in our review of social media analysis tools, so  when I got the opportunity to talk to Andrew Starkey of Brand Aura I was keen to pose some questions to help marketers to select the best system for their needs.
Andrew is an expert in data mining and developed the Brand Aura system. You can get an idea of how Brand Aura works from this analysis of the recent X-Factor final.
Where should you start when selecting a social media analysis tool
Q1. There are a bewildering range of tools for social media analysis, where would you suggest you start in selecting one?
Well, people need to start by understanding what sort of listening they want to do. There's a great piece by Jeremiah Owyang of Altimeter called 'The 8 stages of listening'.
So often companies say they want to hear what their customers are saying, but end up just measuring the incidence of a few key words. Listening means not deciding beforehand what to listen to! This unfortunately is one of the limitations of pretty much every analysis tool currently available.
If a company is genuinely interested in listening, the ideal tool will be one that identifies what people are talking about, how this changes over time (whether due to marketing activity or not), why it changes over time, and how different brands and products compare against each other. To get to this, companies have to be ready to open their minds to free-form analysis rather than the same old list. And if they want to do that, there are very few tools available - we're sure that Brand Aura is the only tool that can genuinely provide contextual analysis and help amplify and interpret the voice of the crowd.
Marketing applications of social listening tools
Q2. Social media listening tools are sometimes seen just seen as specialist tools for PR agencies and speciaists. How do you see their scope of application? Which marketing activities can they be used for?
There is a wide range of marketing applications. As I've said above, listening to consumers enables an unbiased view of the marketplace to be created, which can inform new product development as well as marketing campaigns for current products. It allows the language that consumers use when discussing the product to be learnt, which can in turn be used to better market the products to the consumer.
Tools can be used to identify problems with a product earlier in the product lifecycle, and remedial action can be taken sooner than otherwise would be the case.
In addition, it can be used for the key marketing and PR activitiees such as Brand management, Crisis management, Campaign launches, customer ratings or as defined above more straight forward market research. Examples of how our technology has been used in all of the areas described above can be seen at our website.
Why do you need to invest in a paid service?
Q3. There are a number of free tools available such as Social Mention and WhosTalkin which monitor blogs and social networks. What additional benefits do the paid tools offer?
The free tools mentioned above are great to find out what is being said where about a particular topic. Effectively they aggregate data and allow you to perform essentially key word searches. However that is as far as the analysis goes. To analyse the data any further – to identify key trends in the data for example – requires more specialist tools. To compare brands against each other, or to analyse the reaction of new products in a particular market requires the types of tools that Brand Aura has developed.
About Brand Aura
Q4. I'm interested in the "science" behind your system - please give us a laypersons description and explain the benefits this gives in comparison with other tools.
Our technology is entirely based on the contextual analysis of the data. Our analysis does not use Natural Language Processing (NLP) techniques. This is different to virtually every other company and tool in this space.
We don't use NLP techniques since it forces you to decide what words mean and how they are used before you analyse the data. We see this as a key weakness in NLP techniques. If word use changes, whether through demographic or new trends amongst the consumers, then NLP techniques will simply not work. The same can be said of sentiment analysis techniques that largely rely on NLP techniques.
In addition, at the heart of our technology is the analysis of context. This means that the data drives the analysis, and not the other way around. By analysing context, it becomes easier to better understand the trends in the data and the conversations that are being had around each brand. It means that our technology will automatically identify "shit hot" as being in context to "fantastic". [Ed: Nice example!] We don't need to create a special NLP rule to do this. The data itself drives the analysis, meaning that we do not need to create specialised NLP rules for different data sources.
This has other benefits. If I perform a search for "fantastic" then the process would automatically include comments made that had "shit hot" instead. The benefits for this are obvious, but we can go further than that. Since we analyse in context, we can ask "Well which brand is closest in context to 'fantastic'?".
But that is not all, we can then ask the question Why is this brand closer in context? The contextual analysis will then allow us to identify what features are discussed for the various brands or products and why they are considered to be different by the consumer. And we can track this over time, so we can identify emerging trends in the market place. As far as we are aware, no other product has this capability, or the ability to analyse to this level of detail.
The other advantage of our technology is that it is extremely fast. The same cannot be said for NLP techniques, which require exponentially more computational resources the more sophisticated it becomes.
The future of social listening tools?
5. You identified over 50 tools in your recent whitepaper. How do you see the features of the tools changing in the future?
The report was extremely interesting as it showed how the marketplace is currently flooded with products that are essentially based on the same underlying technology. All of the tools use NLP. Very few of them are capable of listening to social media and undertaking analysis in the in-depth way that is defined by Jeremiah Owyang in the link in the first question. In fact we would argue that none of them are. The main differentiators between the tools were their use of different graphical interfaces to present their analysis.
We strongly believe that sentiment analysis on its own is not sufficient to give companies the information they require about their brands. We also believe that other analysis techniques alongside sentiment analysis will be required. Contextual analysis is one such tool.