An infographic showing how to use content marketing to grow your business
What do you do at a time when paid-for media is neither reliable nor scalable, earned media is super-competitve and owned media properties require constant investment to engage your visitors? We believe you should do one thing, first and foremost; invest in the very best branded content that you can afford to create, seed and syndicate. This is particularly true if you're a small business or startup who can't afford substantial media investment, but many large brands are also profiting from content marketing.
I've written before about marketing with using content to add the human factor to your brand, and Chris Soames post last week showed the contuining rise of content marketing.
Spurred by the feedback and popularity of our inbound and content marketing blueprint, we wanted to share our ideas on using content with specific stages of the buyer process in mind and decided another infographic might help to illustrate this. It's structured around our RACE planning framework for reaching and engaging customers online.
Download our marketing planning infographics
We've had requests for higher resolution versions of the infographics for printing, so we have now collected all the marketing planning infographics together and they are free to download if you're a basic member.
The inbound marketing funnel infographic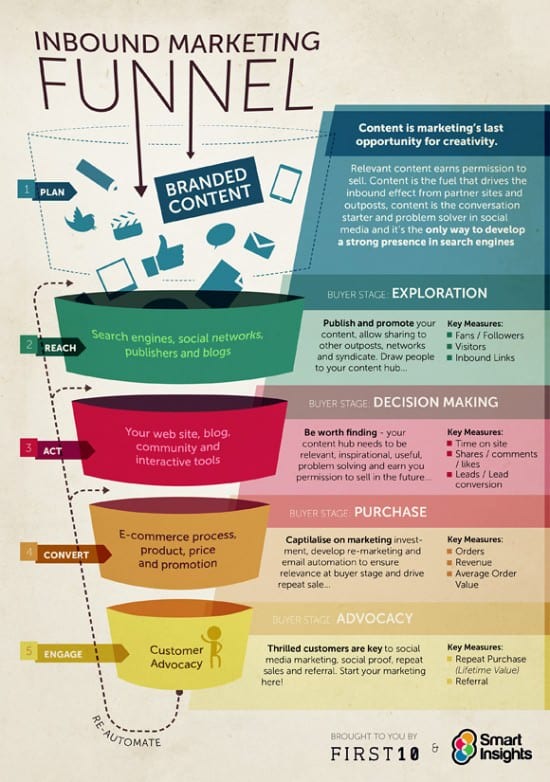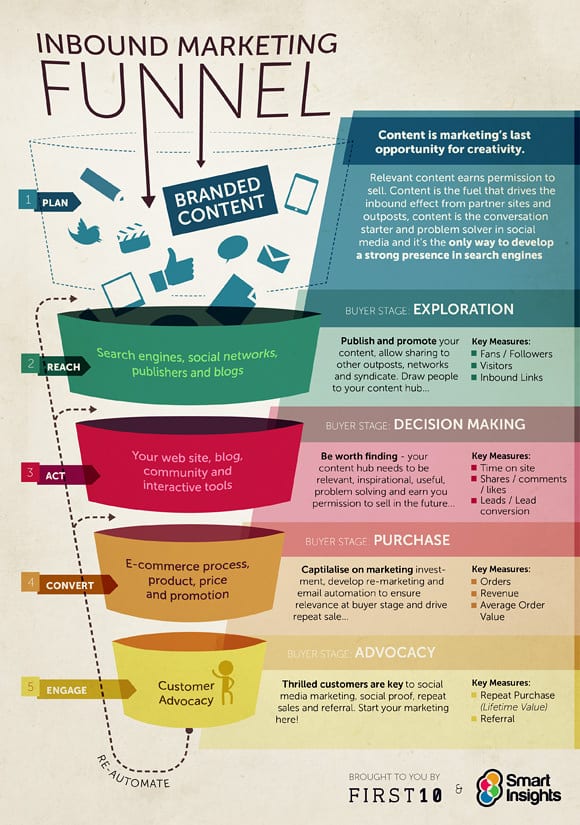 Let us know if we've got it right, what would you change?
And, don't forget, there's a myriad of methods to measure and monitor how effective your content marketing efforts are doing.