3 tools to find out the most popular and relevant topics
Before we look at tools for finding the best hashtags for twitter growth, I thought it best to explain what a hashtag is (I still often get asked this when talking to clients):
A hash tag is simply a way for people to search for tweets that have a common topic. For example, if you search on #LOST (or #Lost or #lost, because it's not case-sensitive), you'll get a list of tweets related to the TV show. What you won't get are tweets that say "I lost my wallet yesterday" because "lost" isn't preceded by the hash tag. (source)

When you add a hashtag to your tweets, your updates can be seen not only by the people who follow you but also by anyone who happens to be following that particular hashtag.(source)
So how do you see which Hashtags are relevant to your audience which you are using. Well there are free tools to help. Here are the three I use:
1. Hashtags.org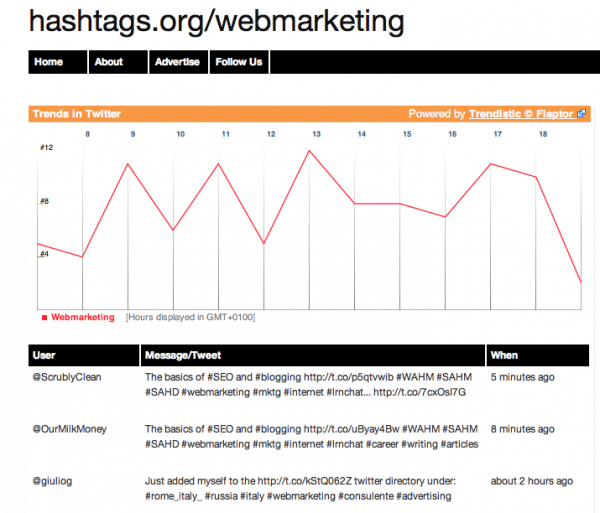 The Hashtags.org service is actually powered by trendistic but both offer very simple interfaces to search for hashtags relevant to your industry. Looking at the peaks & troughs over time will enable you to schedule your tweets at the peak times. Within trendistic you can actually view trends back over 180days helping you understand the seasonality of the has tag as well.
2. What the Trend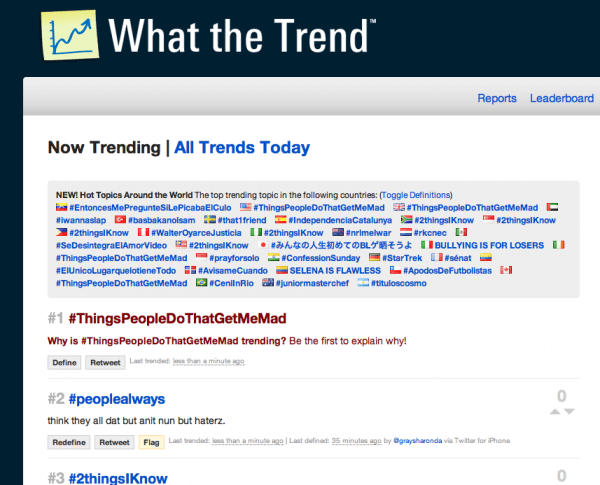 WhatTheTrend is a huge resource for twitter related stats & information. Allowing you to see global trends as well as country & even city this tool gives great insights into recent trends and the users behind then. A great place to start for inspiration. As with hashtags.org you can use the search functionality to receive related tweets & news related to that keyword
3.Trendsmap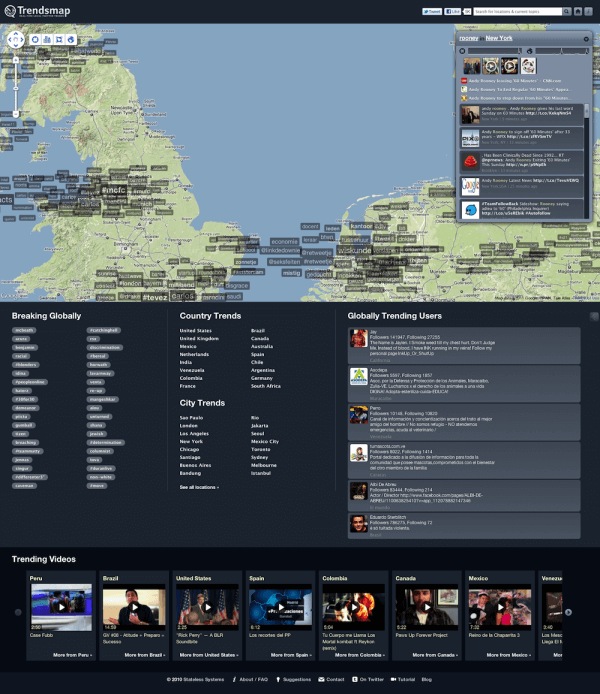 Very different to the other tools I have mention but, Trendsmap a great tool which visualises the use of hashtags locally & displays on them on a worldmap. You can view currently trending hashtags by continent, country or city. Great for local business wanting to keep up with local trends. Not a very inspirational site but practical if local trends are important to your business!
Tips for utilizing hashtags
Keep it relevant to the subject
Don't use them all the time
Don't just piggy back on trends, start your own
Utilise popular keywords (Google Keyword Tool) to base your hastags on
Make your content entertaining or educational to encourage sharing
Use tools like TweetDeck & hashtags to find other twitter users that are following similar subjects / trends