A tutorial to getting ready to take advantage of this new feature
Google is readying to add company logos in their search results and they appear to be making it relatively painless to implement.  It is easy to test to see if your site is correctly set up to allow Google to use the company logo. This short tutorial shows you how to test if a business ready and set it up if it isn't. Although this feature hasn't been released yet, you may have noticed that Google is displaying a logo, link to the Google+ page and recent updates using the preview box on the right for a brand search. So it's also worthwhile checking whether you have this covered.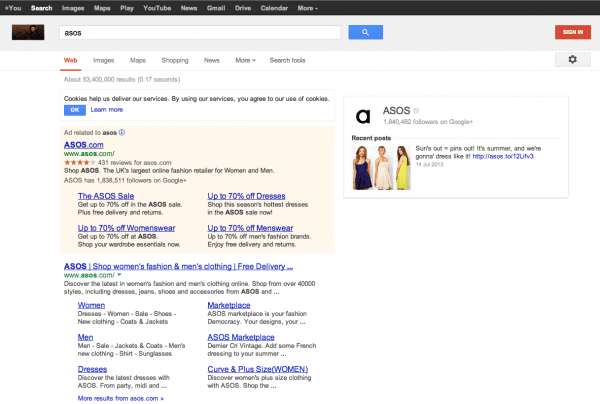 HOW to get your logo into SERPS:
1: Create a company GOOGLE+ account
Many businesses to date have avoided or overlooked setting up a Google+ account. As a social media tool it has been somewhat overshadowed by others, however Google has been using information from these accounts for some time now, especially for local search.
Now Google is looking to take company logos from the Google+ account and insert them next to their page title and description. Full instructions and details for creating a business Google+ account can be found here at Google+ Business site.
2: Use the rel='publisher' code
Adding publisher details to the head code of a website is usually a very simple task.  It is made easier for WordPress sites by using the plugin detailed below.
This is all the code that you need for any website.  Simply replace the Google+ account number with your own.
<link rel="publisher" href="https://plus.google.com/116294148749918695974/"/>
3: Test and Verify using rich snippets tool
By using the rich snippets tool provided by Google businesses can test how their website will appear and verify the connection between the site and its corresponding Google+ account.
If the 'publisher' tag was implemented correctly you will see something similar to this half way down the page:

And in the rich snippets preview you should see your SERPs entry with your company logo next to it.

Google are currently testing using logos in their results pages. Making these changes will not necessarily mean that your business logo will appear now or even in the future but it is the best preparation that you can make should Google continue with the idea of using graphics to further brand SERPs results.
This is how it should look - when verifying. You will also see the company logo and recent  Google+ posts to the

Google Author and Publisher for WordPress
Adding rel='publisher' and Google+ details to a WordPress website can be easily achieved by installing Google Author link plugin.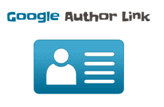 Not only does it allow you to add the Google author information for each user it also provides the ability to add publisher details via Settings > Google Author Link.  Simply select a user for author of the home page (i.e. admin) and paste in the Google publisher profile the business Google+ URL.