New European Facebook marketing pages launched
Value/Importance:
Recommended link: Facebook UK Marketing page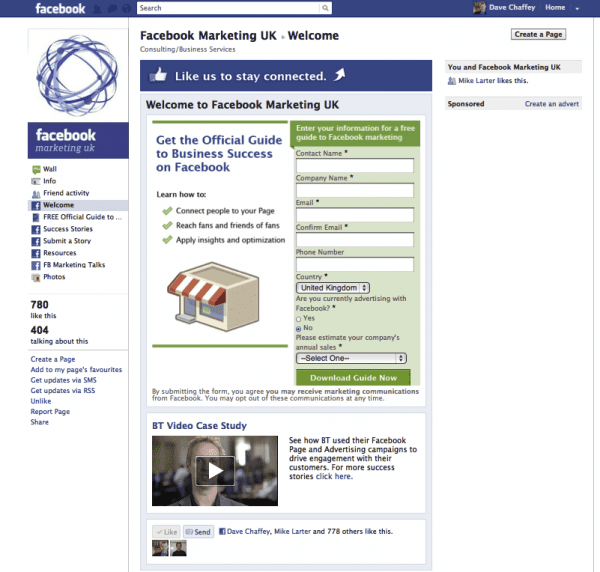 We've found the global / US Facebook Marketing Page useful for ideas on Facebook Marketing - it seems others do too - there are nearly 900,000 Likes for this page - that's a LOT of people following Facebook marketing.
Until recently, most posts and examples referenced, the US market, but similar sites have now been created in some European countries which we thought we'd alert you to - it could be worth putting them in your Feeds.
In the UK version, it's good to see Facebook practicing Permission Marketing with a gated page to get access to their resources.
These are the other countries which now have a special marketing page - you can access them from the bottom of the UK page: