I'm finding that marketers are increasingly hungry for information on how to best exploit Facebook to reach and engage prospects and customers. The reasons are obvious - you have to "swim with the fishes" - an expression that often arises when discussing Facebook marketing.
There was further evidence of Facebook's importance this week with the announcement that in the US, Facebook has ousted Google as the most popular site. In the UK, Facebook is still at Number 2, but growing rapidly.
Today's example of Facebook engagement ads with sampling
I'm writing this post since I've been asking Facebook for more info to share on campaign best practices, and my contact has said there is a new example campaign launching today for St.Patrick's Day.
Here's the creative, background info on campaign below:
Engagement Ad from 3 mobile on Right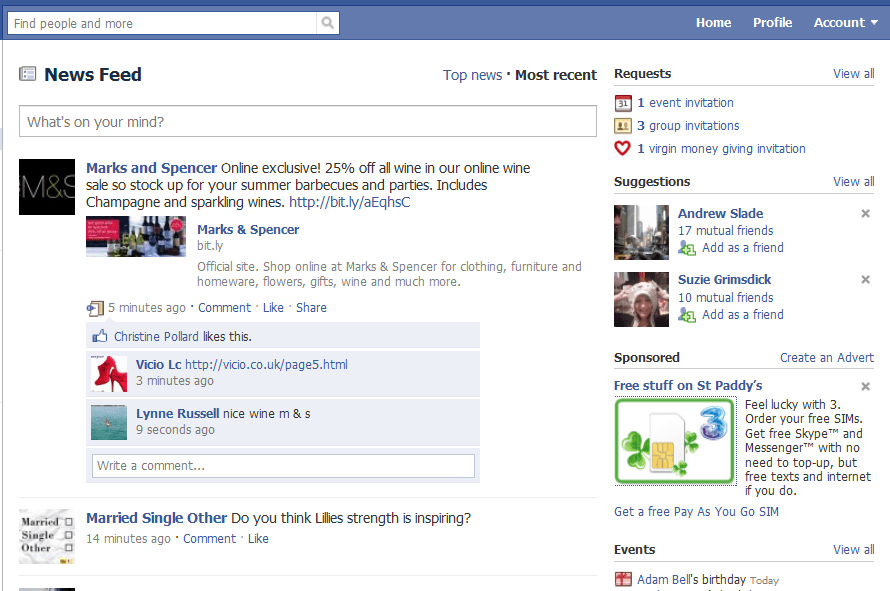 Direct-response form on Facebook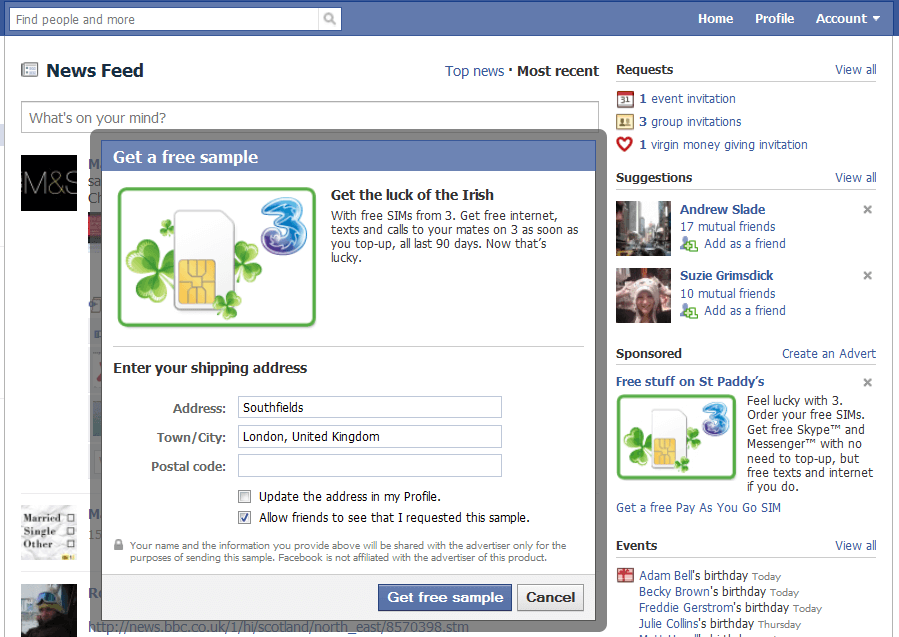 Landing page on 3 website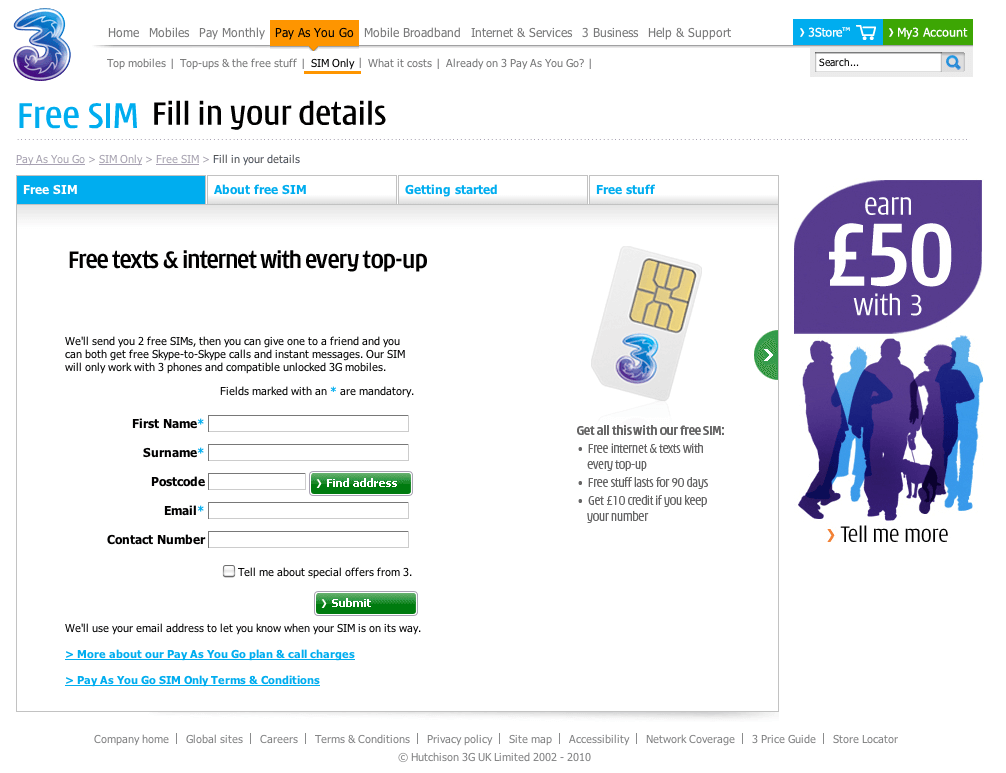 Facebook campaign background
In their words of my contact at Facebook:
This is a reach block, so every user in the UK will be served this ad for the first five impressions on their home page today. It"€™s a fantastic traffic driver, and this particular engagement ad is our newest format: the sampling ad. Users can request a sample which is sent to their home address "€" it"€™s an incredibly powerful messaging tool.
This is the latest in the series of recent examples this year, following Facebook's first sampling ad, Fiat Punto brochures, the Marmite cereal bar (I requested a sample"€¦not my cup of tea, despite my love for Marmite!), O2"€™s free SIMs and free SIM reach block, and Virgin Mobile"€™s free SIMs.
Although they're known as sampling ads, non FMCG marketers would know them as direct-response.
What everyone should like about these sampling ads is that data capture occurs on the media-owner site, so response rates tend to be higher - the model of clicking through to the landing page from a display ad is outdated and indeed the microsite on publisher site route has always been preferable.