An interesting compilation for email marketers working in B2C, B2B, Event, Charity or Ecommerce marketing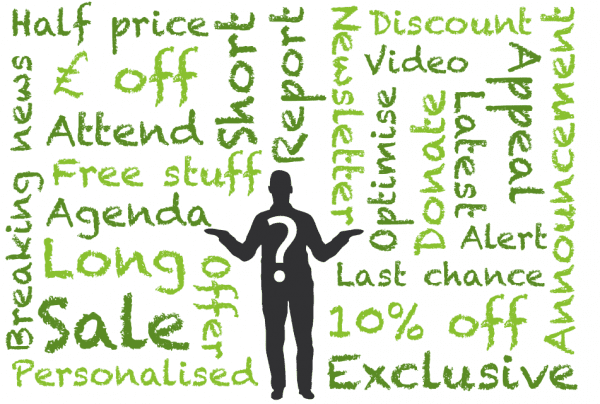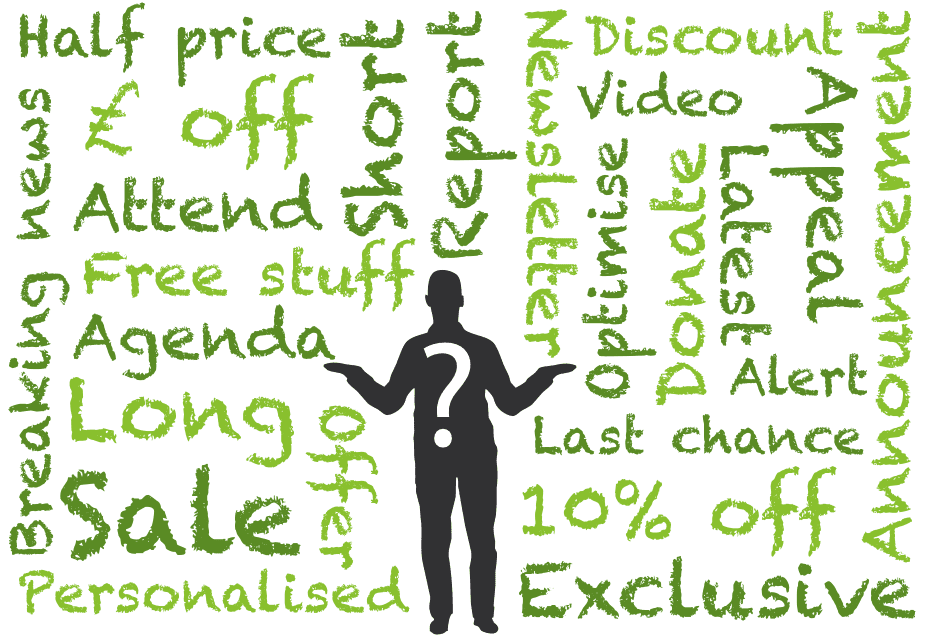 All email marketers like to know how their open and click rates compare, although it's really the conversion rates and value generated per email that's important (and more difficult to measure).
Here's a great piece of new research from email service provider Adestra that dissects engagement with email across sectors that I thought was worth summarising here. I'd recommend downloading a copy of the full report if you work in email marketing, lots of "food for thought".
Which subject line length works best?
The report starts by looking at engagement with the email based on length. The research, based on nearly a billion emails shows that short or long tend to work best.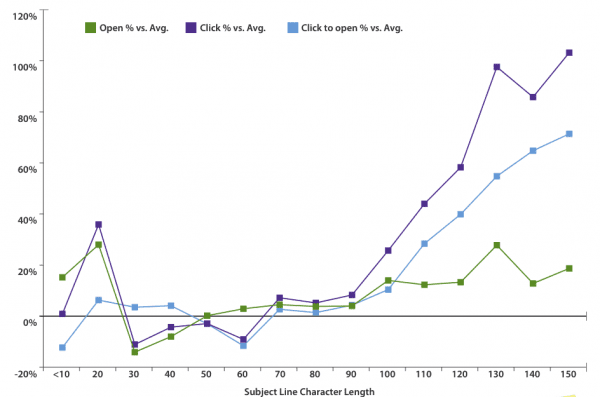 Less than 25 characters or more than 80 seem to work best with a "dead-zone" in between. In the report there are similar curves for number of words in the subject line.
Adestra comment:
"At first glance (and when only considering open rates) it appears that either very short
or very long subject lines deliver better results. However, when also considering the click-through and click to open rates, there is strong evidence that longer subject lines are more effective. They drive opens and importantly also lead to action being taken once the email has been opened".
Best subject lines by sector?
The report then goes on to look at length and examples of subject lines by sector - what people really want to know?
Here is an example for Ecommerce. This helps answer the "should we use free in our subject line?" question. Despite delivery questions, free and save seem effective, but not coupon?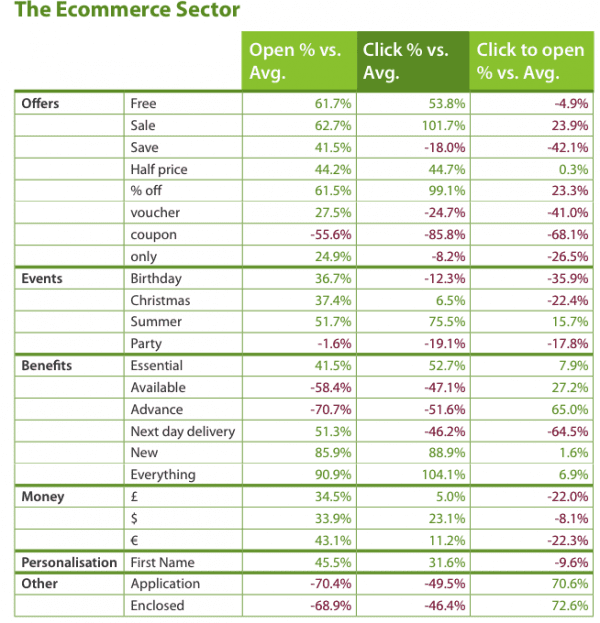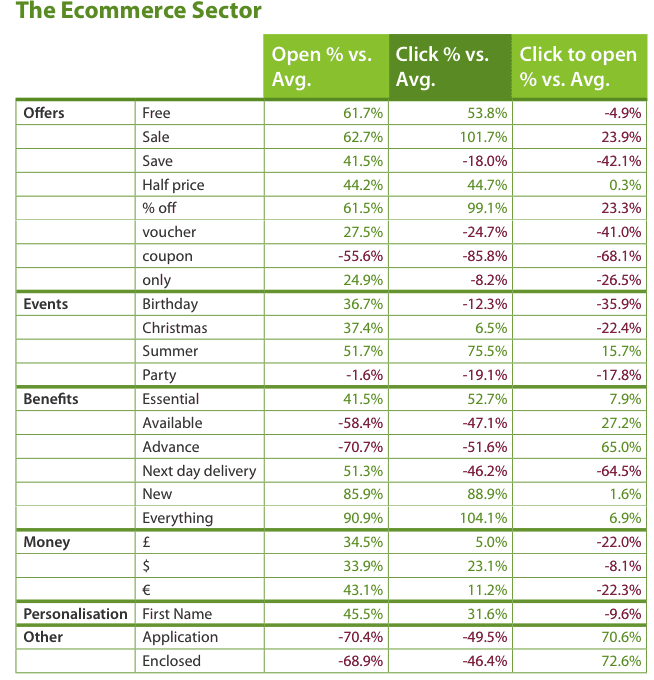 B2B marketing subject lines
Finally, here's another sector example interesting for B2B marketers. Free doesn't seem to work so well here, but subject lines containing profit and turnover related seems to...