The results of our survey on Content Marketing in Europe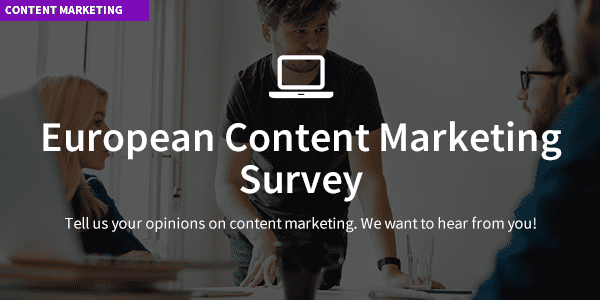 In recent years, Content Marketing has been rated by marketers as one of the most effective marketing techniques. Indeed, our survey of Smart Insights readers asking about managing digital marketing in Europe has shown that in 2013, 2014, 2015 and 2016 it was rated as THE most important marketing technique in terms of generating incremental online leads or sales in the year ahead. This has been confirmed in our new piece of research on Content Marketing in Europe in collaboration with HubSpot.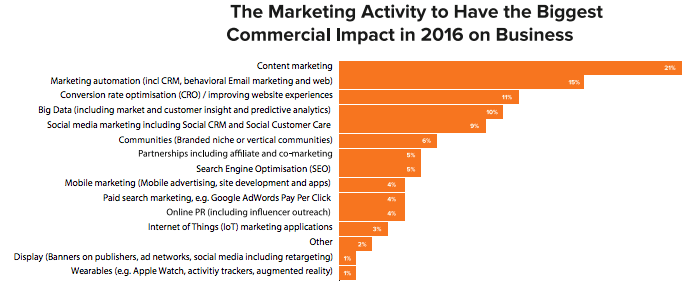 This is now the third consecutive year that we have partnered with HubSpot to gather the opinions of professional content marketers about the key trends affecting the industry and the big challenges they face in their roles. A massive thank you to the people who completed our survey, over one thousand of you!
In the report, co-author Lisa Toner of HubSpot and I have defined 10 key questions you should be asking to review your approach to content marketing and you can compare your approach to others in the charts showing the popularity and effectiveness of different approaches to managing content marketing.
The value of content marketing
The results are now in, and we can see that content marketing now rated very highly as a marketing tactic. 53% they are convinced of its ability to deliver ROI that they can measure, whilst 43% see the opportunities, but aren't yet able to measure the all-important ROI.
Content marketing strategy
On the all-important issue of strategy, we saw some progress, yet for many organisations there is still a long way to go. Almost half (46%) still lack a content marketing strategy, even though they are engaged in content marketing. Of those with a content marketing strategy, more are managing to integrate it into their overall communications strategy, which is good. This may mean we're seeing a growing divergence between organisations that are now digital first and completely up to speed with new developments, and digital laggards.

How capable are European content marketers ?
We see the usual bell curve when it comes to marketers own assessment of their content marketing capabilities. Only one in ten consider their content marketing efforts to be fully optimised, which shows most organisations have plenty of room to improve. The largest segment of marketers thought their organisations abilities were a patchwork of areas of strength and weakness, with some aspects invested in sufficiently, and others poorly integrated.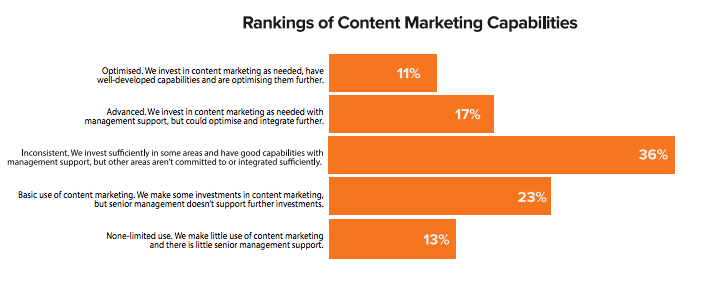 Get the full-results today
This is just a taster of the full report on European content marketing we produced with HubSpot. To find out more about how your content marketing abilities compare and read our recommendations plus those of other content marketing consultants on where to invest your budget, download the free report today.