Affiliate marketing needs to be run effectively to get the best results. Don't leave it on the back-burner.
Affiliate marketing inherently involves using middlemen — affiliates — to help bring in customers or drive conversions.
This automated online marketing comes with many positives: a marketplace of affiliates seeking you out, automatic approval of affiliates based on your company's preferences, and cross-currency sales tracking. But to reap those benefits, it's critical to manage your affiliate partners continually. A successful affiliate campaign requires active recruiting and optimizing partners on an ongoing basis.
Avoid the "Autopilot" Trap
The mindset that affiliate programs run on "autopilot" is common but will be detrimental to your program — and might ruin it altogether. Yes, affiliate network technologies have automated many tasks, such as automatic approval or rejection of affiliates based on specified criteria and the tracking of sales and payment of commissions. However, automation also comes with downsides that can prevent a program from reaching its fullest potential.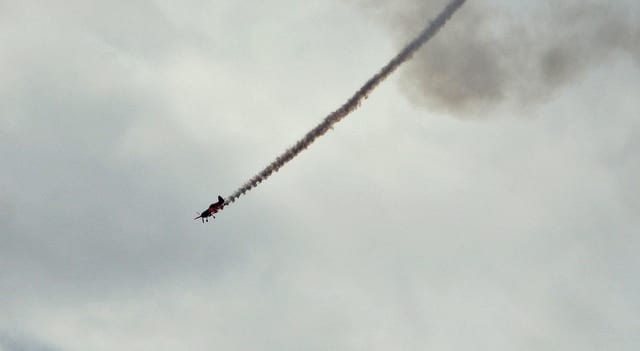 If you rely on only what comes to you and don't actively recruit your own sites into your program, the mix of sites you're left with might not be the most beneficial to your brand. Plus, you could be subject to fraud: Some websites will send you fraudulent sales or leads in the hopes you won't catch on (and therefore pay them commissions they didn't really earn).
Finally, a hands-off approach leaves your brand vulnerable. Do you want affiliates bidding on search terms? Do you know how affiliates are promoting your brand and offers to consumers? Only you should be in control of your brand.
The Right Mix
An affiliate marketing strategy will work only if you are in constant communication with your affiliates, educating them about your product, sales, and promotions. As with any consultant or agency, it's important to measure progress, review reports, and ensure program optimization.
For that ongoing maintenance, you'll need to either hire enough people in-house or outsource to an agency that has enough resources to properly manage an affiliate program. That choice depends primarily on your company's size and what you sell. In addition, you'll need to focus on the right metrics — those that revolve around conversion rates, sales, and efficiency. Remember, if affiliates aren't making money, the program can't be successful.
Here's how to ensure you're doing your part to make your affiliate marketing program successful:
1. Pay for performance
Do your homework to understand what your competition is doing before you determine your commission rates. You get only one first impression, and it's hard to tweak rates late in the game. In addition, give your program two payment structures: one public-facing commission rate and another range of private commissions for top-performing sites.
2. Set up future-proof tracking.
Metrics work only if you understand from the start what you're measuring and how the data will help you moving forward. Work with your marketing team to determine the different approaches you could take to performance tracking. What should the affiliate technology provider track? What will your agency handle? How will you use the resulting data to measure success?
Too many marketers still focus on the wrong metrics. The number of affiliates you have doesn't matter; neither does the number of impressions you generate or the click-through rate on a banner. In affiliate marketing, it's all about conversion rate, sales, the costs to generate those sales.
3. Know and stick to your per-lead budget.
Going into any affiliate program, have a specific amount of money in mind that you're willing to spend per sale or lead, and deviate from it only if your revenue and margins absolutely require it. Naturally, the more money you have to work with, the bigger the budget can be. But that doesn't mean it should get bigger. Changing a well-researched and well-reasoned budget because of one good week or month is the fastest way to reverse good fortune.
4. Embrace all digital channels.
Don't just sign up for an affiliate marketing program and stop there. If you're not already using paid search, search engine optimization, and remarketing, take an objective look at all those channels to decide how to allocate your marketing dollars most efficiently. Even if you need to hire contractors or agencies to help, your marketing team should have a firm grasp on SEO, pay-per-click, and display advertising.
5. Cultivate communication.
Affiliates need to be experts on everything about your product and brand. That goes for current promotions, product information, and brand guidelines. A good way to make sure your affiliates stay current is to send out regular newsletters and emails and host quarterly webinars. Phone calls with top partners are also great for maintaining rapport. Perhaps the most important way to communicate with affiliates is simply to encourage feedback, either in emails or on the phone. Collecting feedback will tell you which affiliates are engaged and which aren't — not to mention, it will show you where to improve.
Few things in business work with a laissez-faire approach, and affiliate marketing is no different. With diligent oversight and a strategic approach to ongoing communication and optimization, you'll create a program that provides value to consumers and protects your brand.