February 2013: Google+ introduces Social Sign-In
I've explained before why I see social sign-on as a significant technology for integrating social networks with company websites.
On February 26th 2013, Google announced social Sign-In to Google+ giving this example on their developers blog: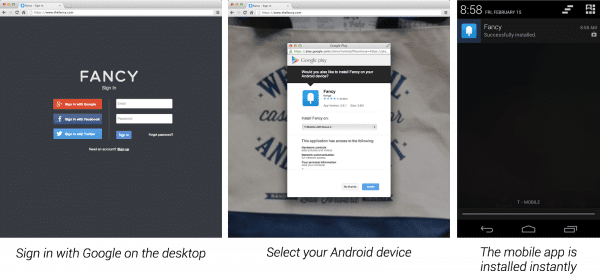 As more online services adopt Google+, this will boost awareness and use of Google+ further. For retailers, there is also an added opportunity to encourage recommendations, particularly from mobile apps.
Google explains:
"When you share from an app that uses Google+ Sign-In, your friends will see a new kind of "interactive" post in their Google+ stream. Clicking will take them inside the app, where they can buy, listen to, or review (for instance) exactly what you shared".
Here is an example of this sharing feature in action: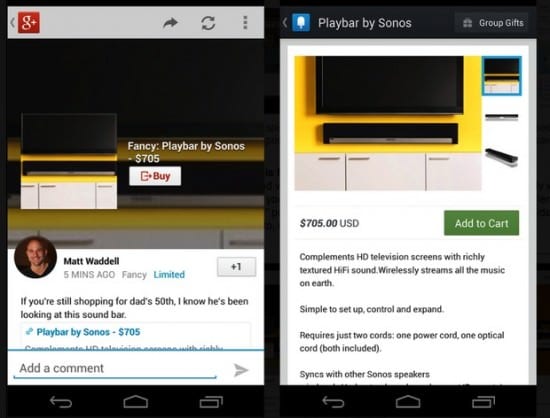 Previously, I gave the example of Sears Social where users are able to share purchases while the company gains additional insights about the preferences of social network users that can be used for web and email targeting.
This new infographic from Monetate certainly presents the benefits of a lower-friction sign-on process.
I think there is still a big question over whether users want to use social sign-on for transactional sites – it's a better fit for media/publisher sites. What do you think, are you happy signing on to retail, travel or even financial services sites via a social network login?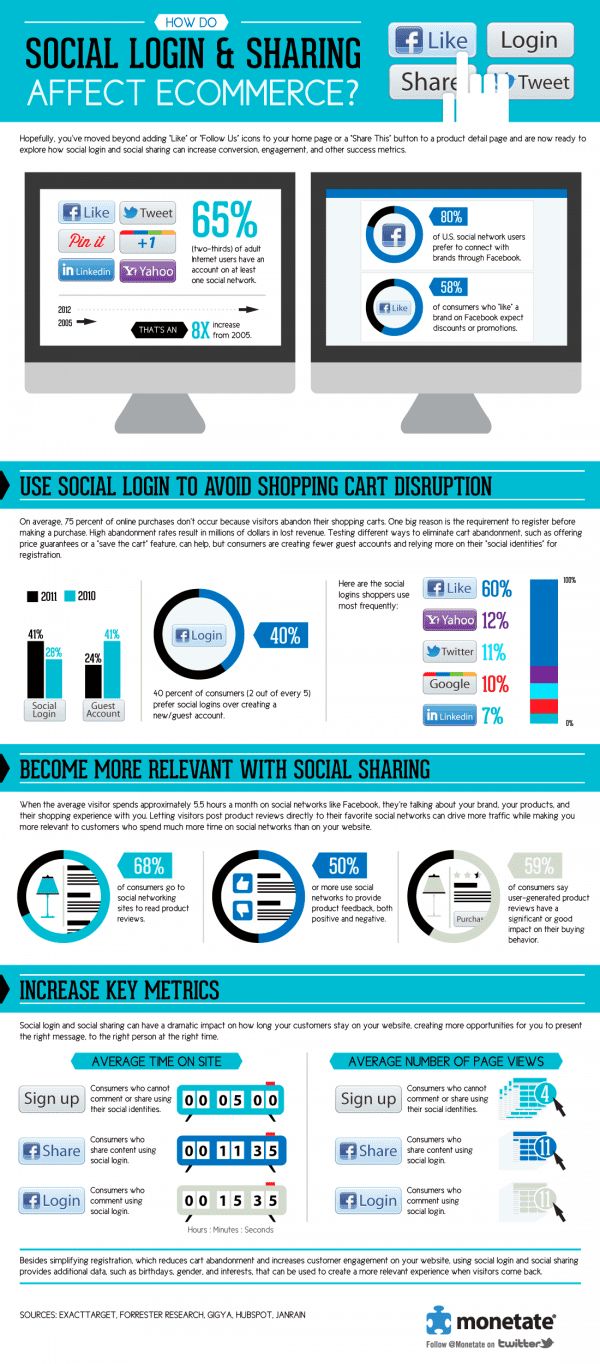 Source: Monetate