4 Social Hub Examples
As the number of social networks increases, brands have started to look at ways in which they can bring all their social networks into their brand owned websites. Contrast this with the more common situation where the only reference to social media on the main site are the ubiquitous  Facebook,  Twitter, LinkedIn and Google+ share buttons. These don't give any impression of the type of interactions and communities developed on these networks or customers own networks.
Social hubs can give customers a snap shot preview of the activity on each of the chosen social networks. This is a growing trend among the bigger, global brands which have active social outposts, often country-specific and they clearly want to bring that conversation and activity to their own site.
What is a Social Hub?
Social hubs tend to be content aggregation pages on a brands own website. Pulling feeds from any or all of a blog, Twitter, SlideShare, Facebook, YouTube, Blogger.com and more... We have talked before about the need for a content hub which is something different - this is typically a blog where content is updated and then syndicated or manually shared to different networks which point back to more detailed info on the hub as Dave Chaffey describes in this post showing a model of a content hub.
If brands are making good use of the social networks in their own right, not just publishing the same thing to each of them, then they are actually useful if you are genuinely interested in that brand. Giving you instant access to the most recent activity, it also makes it easy to follow / like / join each of the networks directly from that page.
Why do you need them - beyond buttons?
I think the use of a brand hub are still few and far between, given they are a simple way to integrate the multitude of social networks onto one page. I think this is probably because many CMS won't support so they need manual creation of a page integrating all the feeds which needs time for design and styling.
Social hubs give:
An easy way to view all social activity with a particular brand
A method to join multiple networks from one place
Integration between own brand communities (blog > forums) and external activity
Social Hub Examples
Here are four examples I think work, but interested to know of others you like, including your own - let us know and we'll update the post.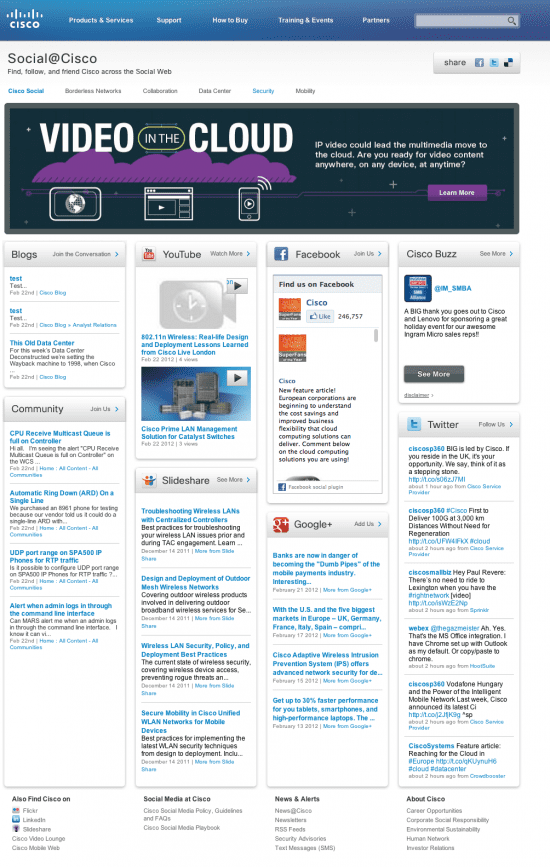 The Cisco page is actually quite useful, they are an extremely active publisher, bringing in their blog and community as panels is a nice touch. It also makes it easy to follow recent conversations and connect straight in with them.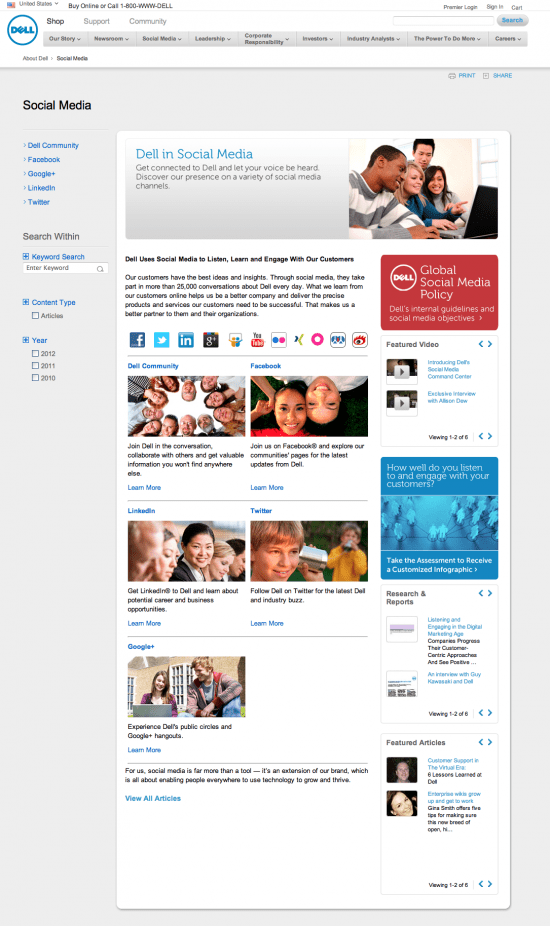 For a brand that does so well in Social Media I was rather surprised by this page, very little interactivity, no feeds pulled in, just static content with links to the social networks.  A disappointing attempt?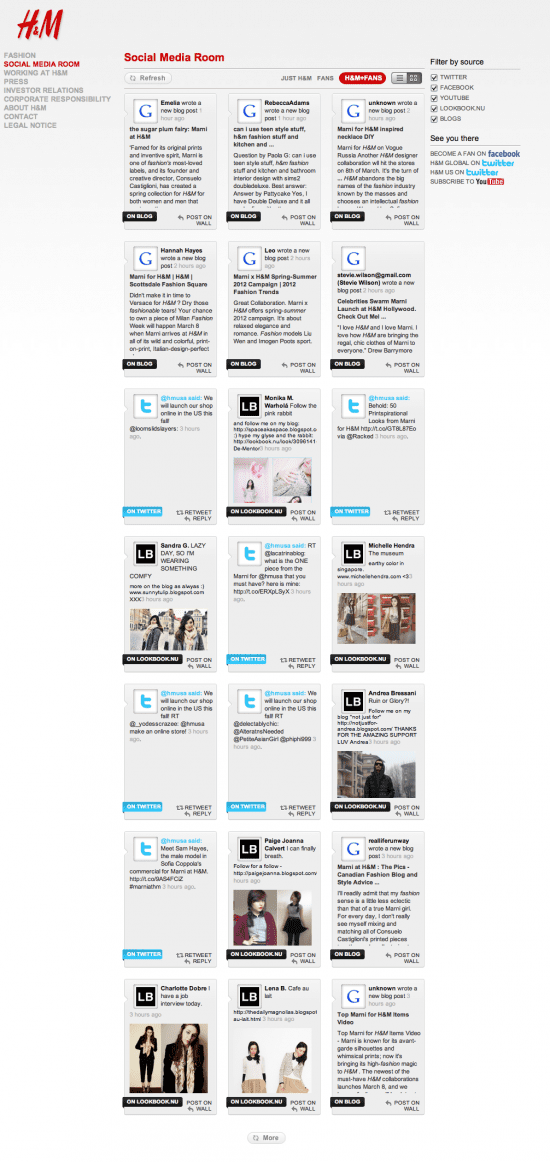 One of the more impressive Social Hubs, giving you the ability to filter content byH&M only or community, or both. Hovering over each piece of content will expand the box and give you more information. It also allows you to publish content to your Facebook wall or retweet / reply to a twitter message from this page.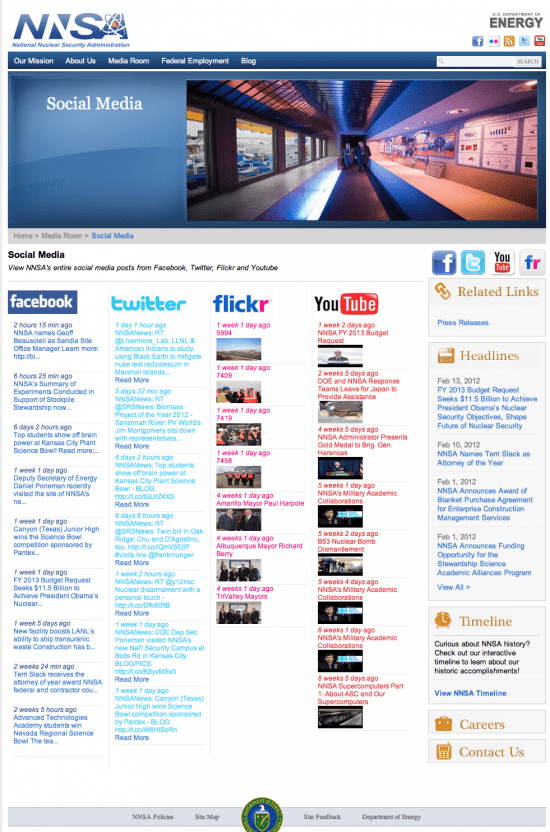 An example of a typical Social Hub, the latest pieces of content from the 4 major social networks (minus Google +), a very simple and yet somewhat effective page.
What do you think? Are social hubs a useful feature for websites or something the bigger brands do, "because they can"?