A platform for true relationship building?
I wrote recently about what I had learned about Google+ for content marketing; Google+ remains a channel that's largely new to me, and as I delve deeper into planning my own personal (and +Smart Insights) foray into Google+ there are some very specific themes that are emerging and worth mentioning.
Google+ wins on user sentiment
First, the wider, changing picture of user satisfaction with social networks. Google+ has just entered into the American Customer Satisfaction Index (ASCI) on 78 out of a 0-100 scale, just as Facebook's score falls from 8 points to 61. It rates higher than LinkedIn or Twitter too. Not a big deal or in any sense the start of the end for Facebook with its 800 million user base, yet certainly a flavour of the ever-changing social environment and suggests that Google is getting the experience right. You can only imagine it's going to get tougher for Facebook as they have to increase revenue just as Google+ gathers pace with no such pressure - there's even rumours this week of unsolicited in-stream ads, as an example, ouch.
Google+ -- a true community?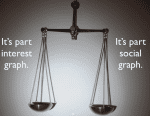 It's fair to say that Google+ is a broader and truer community when it comes to topics and passions. It's more a social layer than a social destination, enhancing other Google services - YouTube, Maps etc, not to mention natural search. We like the way Gideon Rosenblatt summarises this - he stresses that Google+ is not simply a social graph of connections like Facebook, but part Social Graph, part Interest Graph, so perhaps we should call it a Shared Interest Graph.
One example of this integration of interests is the Google+ Local feature, another the Google Knowledge Graph.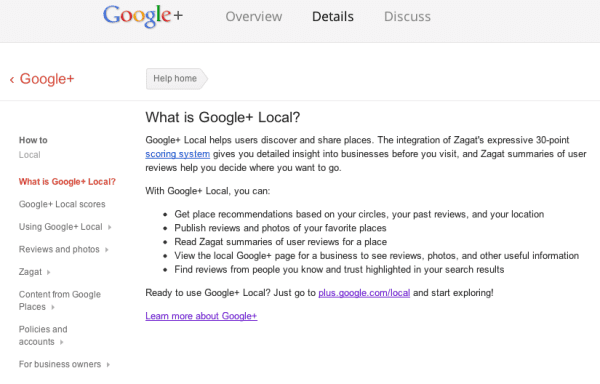 After all, Facebook is for friends and family, it's specific and closed. On top of that we have ads on Facebook, it's relatively polluted in that respect. Google+ on the other hand can be for friends and family but it's much wider than that, around anything that you might imagine, for now it's 100% ad free and has richer features to help facilitate sharing your content.
So what's the opportunity for engaging people in Google+?
This is certainly not a pure Google+ question, or answer. At the strategic level it's finding the role for Google+, I referenced this in my last post on Google+. I found this post by Jeff Bullas interesting since it answered this very question by the sheer volume of reader comments that it attracted, it turned into a survey in the end. Here are the take-aways that I gleaned:
Depth. The sentiment on those Jeff Bullas blog post comments seems to infer there's real hidden depth in Google+ that's not apparent until you're active - sounds obvious, but I think an important point. Google+ is content and passion orientated - it requires connecting to reveal it
Strategy. There's HUGE importance of knowing audience, content topics and strategy first - it's not like finding existing mates and contacts in Facebook, and saying sharing blocks of text, Google+ is not another Facebook / friends network
Circles enable niche connection and communication (say PUMA might want to interact with football fans differently to rugby), as well as private and public communications as relevant
Be active. Start conversations and respond to people's questions and enquiries - there's no short-cut since Google+ is a true community, this is the big message - you'll get out what you put in to adjust to the increasing demand for interaction and acknowledgement of your customers
Has anybody any early business/brand experiences in Google+ to share?