While we're hearing a lot about mobile apps this year, it's rare to hear about the potential of the more primitive text message, but now integrating with location and mobile apps.
So, I thought I'd share this case study from the O2 UK network service More since it shows there seems to be good demand from consumers if the offer and relevance is right. I say this since O2 recently reported that it has reached 2 million subscribers of which half have been added in the last 6 months.  This is how signup is achieved: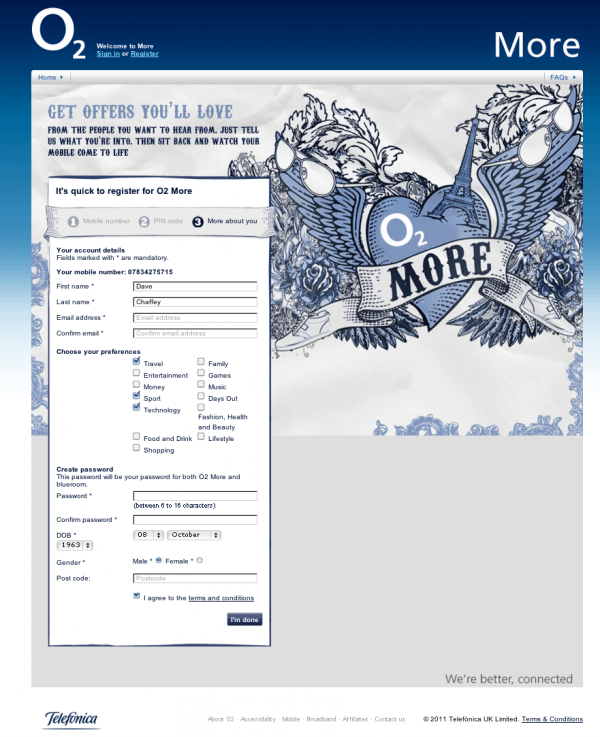 And these are the type of offers - it will look familiar if you've seen Groupon!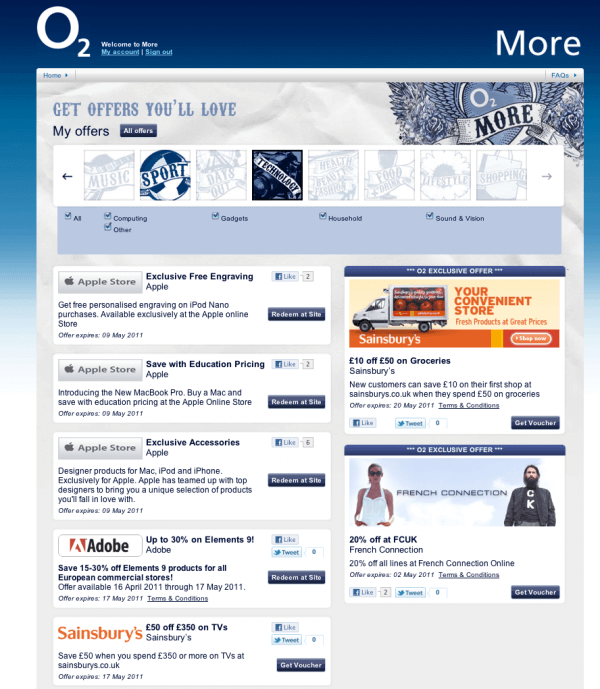 Mobile messaging campaign examples
O2 give these two examples which show what personalisation can deliver:
StarbuckA campaign for Starbucks, using a mixture of rich media and real-time location, delivered a response rate of 34%.
This campaign was deployed across the whole of the UK shops and weaved in point of sale redemption.
Hong Kong Tourism Board. In this campaign, iPhone users were encouraged to download the 720 degree view of Hong Kong app. This targeted O2 customers who had travelled to Hong Kong in the last 12 months.
This resulted in over nine per cent of targeted customers downloading the app.