Broken Links = Missed Opportunities
It's common with the growth of website Content Management Systems that websites have multiple editors & frequent updates, so this can easily result in mistakes. An area that often suffers as a result is internal & external linking from within webpages.
While easy to manually check, it is often the case that sites are just too big to go through page-by-page to check. Luckily for webmasters and marketers alike there are tools that will help you identify broken links on your website.
Why are broken links such a bad thing?
Not only are you disrupting user journeys through the website which could leave users frustrated with your brand, but you are also making search engine spiders jobs more difficult and therefore reducing your opportunity to rank well. If search engines are unable to crawl / index you site easily they will be less likely to appropriately rank it.
Broken links from other sites are also an opportunity to contact webmasters of other sites to reconfigure the links and hopefully improve them by linking to a more relevant, deeper page with better anchor text.
We've even seen lateral-thinking for link-building where others have contacted us after running a link checking tool, pointed out a broken link and suggested their site is added to the list too. Smart thinking!
5 Essential tools for link checking
I would recommended running one of these tools through your website monthly or quarterly depending on its size and taking action to improve the most significant problems.
1. ScreamingFrog Spider SEO
Our rating:
View tool: Screaming Frog
I wrote a blog post on this piece of software not so long ago which you can checkout here. I particularly like this software as it is Mac compatible and since moving from PC's over 4years ago I couldn't find an alternative to Xenu (see below(3)). A very simple tool & cheap (or free depending on the size of your website) but packed with many more features than just link checking. This tool will highlight other things such as duplicate pages, long titles, pages without H1 or H2's & it will even display the anchor text of the link. All in all a fantastic bit of software.
2. Google Webmaster Tools

Our rating:
View tool: Google Webmaster Tools
A completely free tool from Google & as with ScreamingFrog above it is well featured above and beyond link checking. The crawl errors section of Webmaster Tools is the area where we can further understand how Google is indexing / crawling your website. Google split out the errors into Sitemap related, not found & restricted by robots.txt. Webmaster tools tends to be a good few days old so do bear this in mind when looking at the data.
3. Xenu Link Sleuth
Our rating:
View tool: Xenu Link Sleuth
A Windows only program but one of the first tools that I am aware of that would crawl your entire website & return with a list of broken links (as well as other information) & the pages pointing to the broken link so you could go fix this issue. A great, fast & easy to use piece of software, perfect for just checking for broken links. After installing Xenu you just need to enter the domain that you wish to check, enter any parameters or URLS you want the software to skip. Once the software has completed spidering your website you should see any errors highlight red, if you right click on the page you will be able to see which pages are linking to the broken link.
4. Google Chrome Page Checking Plugin : Check My Links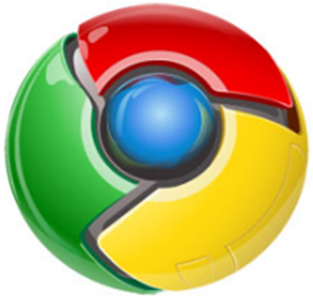 Our rating:
View tool: Page link checker
Another free tool from passed onto me by Smart Insights co-founder Dave Chaffey. You will need to install Googles web browser Chrome to take advantage of this service. Once you have done that you just need to follow this link to install the plugin.
This tool is slightly different to others listed as it will only check the page you are viewing at that moment in time. It does however highlight the areas of the page red or green to highlight issues rather like heatmaps you are probably used to from using Google Analytics etc.
5. W3C Link validation tool
Our rating:
View tool: Link validation tool
Dave also recommended I included this one for completeness. It's slow and has verbose error messages, but it can be useful as a web service. So we've included it as one of the original link-checking tools.
Make use of the insights!
Utilising these tools to gain data & insights about your website's configuration is one thing, but you need to ensure it is turned into a task list, prioritised as best you can and actioned as soon as possible.
You can even use link checkers for outreach to improve SEO, by contacting other site owners who link to you or other sites and offering them to help correct the links.
Have you found any other tools that offer similar or better services or better still creative ways of using them? Please add to the other recommendations in the comments area below!