A visual of the multichannel universe
Many activities are needed to succeed in multichannel marketing. Whether you work for a company or for an agency, you need to communicate to colleagues or clients what is needed for success. I found the Twiss Universe visual an interesting way of showing what's needed to develop multichannel strategies, so thought I'd share it so you can compare it to your approaches.
Twiss say:
"Our Map of the "Universe" provides an overview of available mediums, technologies and services that comprise Multi-Channel marketing as a whole. Every brand has its own footprint of involvement, large or small".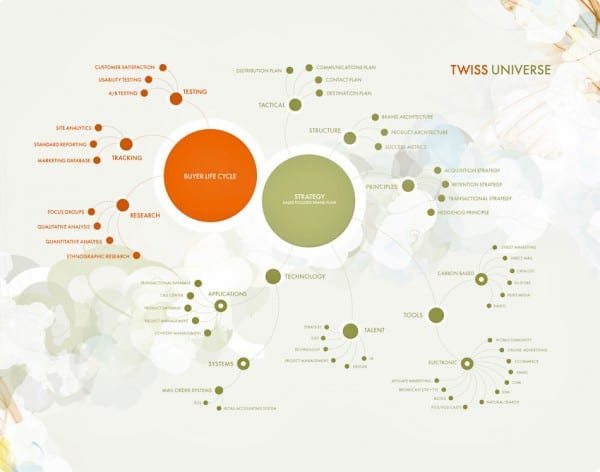 (Click to Expand)
I like the emphasis that the visual puts on measurement, testing and customer research and coverage of the main "carbon" and "electronic" tools.
It's not so strong on process, for that I recommend Dan's "Marketing Wheel" infographic.