Google has updated two of it's main sources. I thought I'd alert readers to them since I often find that people reach for their pens to make a note of these on training courses.
Google Agency Toolkit
Many readers will know the many great tools Google provide to encourage marketers to spend more with advertisers. The ones we've written about before and recommend are most useful are:
The Google Keyword Tool - for seeing the number of searches on a topic
Google Keyword Planner - a new tool supplementing the keyword tool
Google Ad Preview tool - shows marketplace players in different countries
Google Trends - for spotting search trends by country
Google Ad Planner - for finding site popularity and audience composition for media sites/publishers
But I find many don't know about the Google Agency Toolkit which groups these together and provides many others - check it out!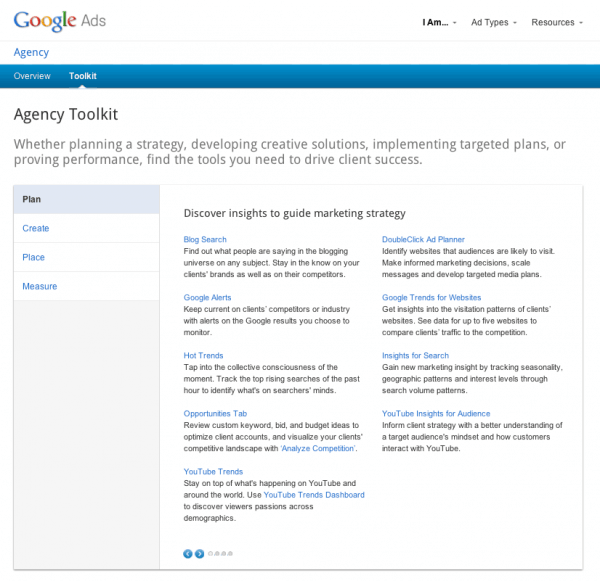 Google Think Insights
Launched in May 2011, Google Think Insights collects research studies about display ad and search marketing effectiveness. sources are broken down by country. More data is available for the US, but there is some non-US data you can use to support your arguments or for writing that next report. Good idea that - calling it "insights"!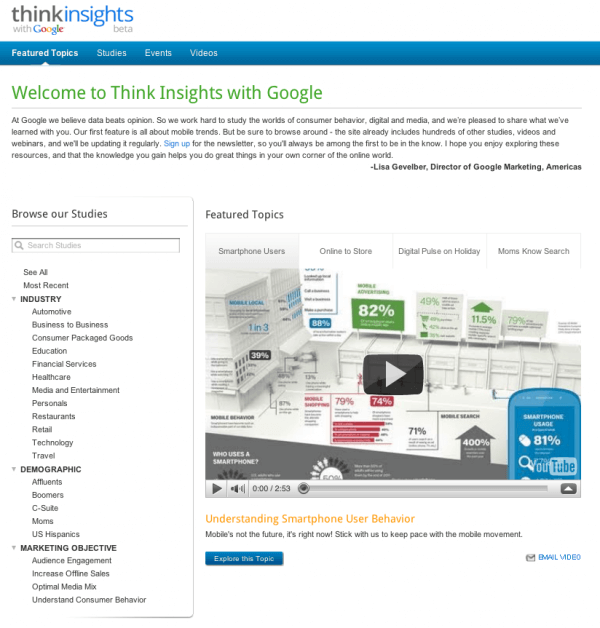 Think Quarterly
Finally, continuing the Thoughtful theme, Google has Think Quarterly.  This is an online magazine summarising trends and case studies. Less valuable than the other tools probably, but could be worth a browse when your own with a mobile - there's a mobile version.