Mobile traffic up to 15 per cent of global internet traffic in May 2013 – up from 10 per cent in May 2012, and six per cent in May 2011.
Value/Importance:
Recommended link: KPCB Internet Trends
You may well have seen the reports from Mary Meeker, a partner at KPCB who typically releases annual surveys at the turn of the year.  In May she updated her 2013 findings, so we thought we would alert you to this latest report.
We see these as some of key highlights from her report:
Growth in shared and created digital content, from documents to pictures, tweets and other social media sharing .

100 hours per minute uploaded to Youtube.

Increase in use of Twitter's Vine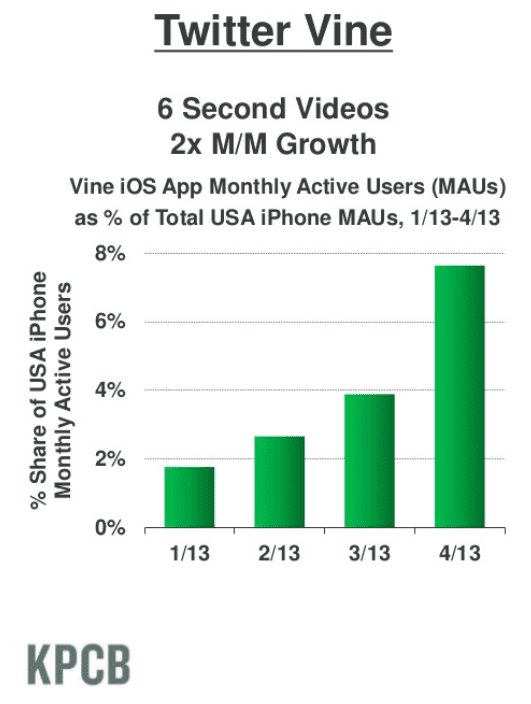 Discrepancy in consumer mobile media time compared to marketing spend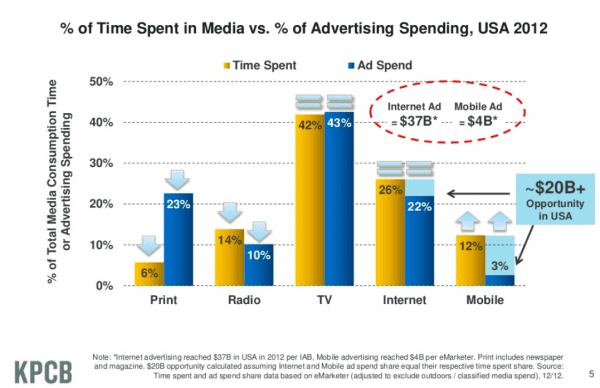 Source: KPCB Internet Trends 2013