Focusing on algorithm changes and new SEO team structures
Here's a useful infographic from SEO agency Fuzz One. It summarises:
Major Google Algorithm updates in 2012 - if you don't know it, the SEOmoz Google algorithm history gives more detail
The new SEO approaches now relevant in 2012 and into 2013
New ways to structure the SEO team - internal and external
I found the new team view most interesting, so I'll pull this out...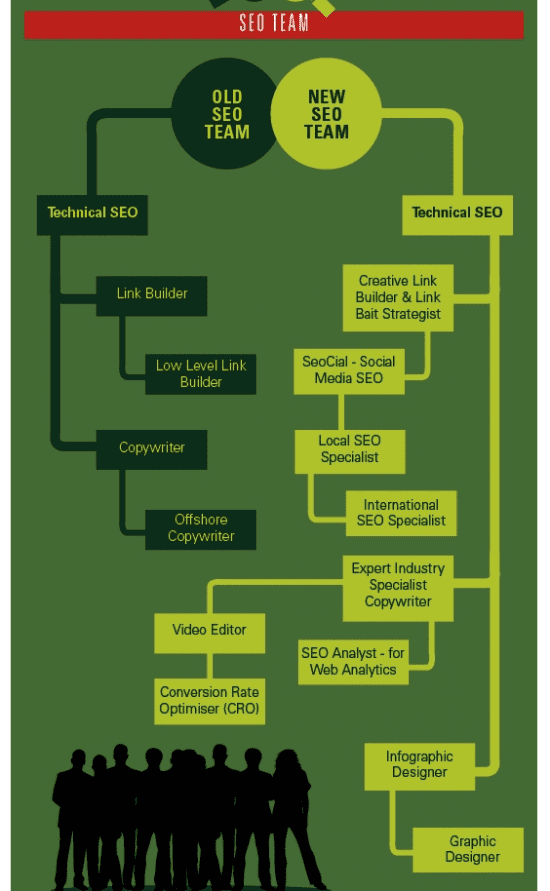 It shows the creative input needed to be successful in SEO. The social media role is shown, although I hate "SeoCial". Still it does reflect the joint SEO/Social/Content marketing roles we're seeing more and more with clients. It's arguably how you integrate SEO resources with other specialists in PR and Social media that's most important.
Here is the full infographic: