Chart of the Day: 70% of visits to Tripadvisor are from Organic Search but the other channels are playing their part too.
With will over 1 billion visits to its site every year, Tripadvisor has risen to one of the leading websites in the travel industry. Looking for hotels in the lakes? A quick check of the Tripadvisor reviews and you know which Hotels to avoid. A few clicks later and your holiday break could be booked ready for you to pack your bag. Even if you don't end up booking your dream getaway a few minutes (ok maybe hours) reading the reviews is always entertaining. "The beach is too sandy" is personal favorite.
In today's, Chart of the day, we are taking a look at the sources of all that traffic broken down by channel. As with most popular sites, we see that Organic Search has the biggest slice of the pie with 70%, next we see direct traffic with 17.9%. Interestingly, Tripadvisor's reliance on referral traffic at 8.3% which doesn't seem a lot until you work out its over 8 million visits, most website owners would be ecstatic if they could get closer to that figure for their whole site.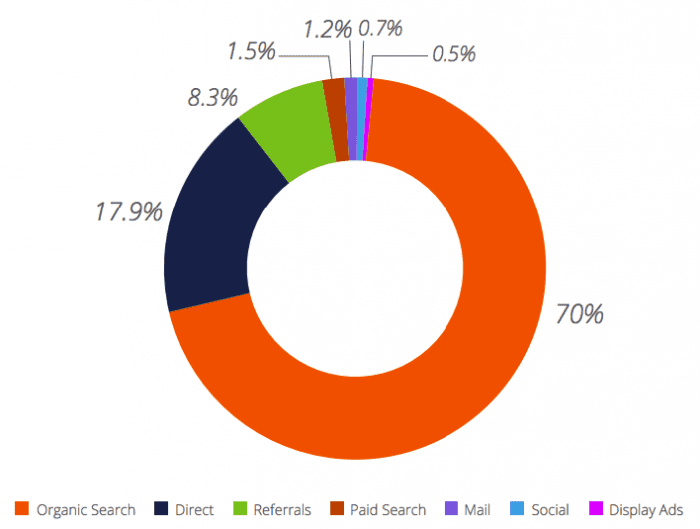 We always advise our readers to have a healthy spread of their channel mix and not have all their eggs in one basket and this is a perfect example of just the right balance between channels. Take a look at your analytics account and view the channel report - How healthy is your channel mix?