Expert analytics-driven digital strategy consulting
Looking for practical recommendations you can trust to increase your commercial returns from digital marketing and Ecommerce? Well, we developed our Expert membership to give a package of simple consulting tools that marketers can apply to their own business, or their clients.
Smart Insights can also help through mentoring provided by our CEO Dave Chaffey and our network of experienced consultants who will rapidly check the health of your online marketing and make practical recommendations to be implemented for better results.
How we can help
We specialise in short-term strategic reviews making recommendations to improve overall digital marketing or Ecommerce effectiveness. Alternatively our consultants advise on specific marketing channels such as search, email or social media marketing or improving conversion of your sites. Recent projects include:
Digital strategy review and recommendations
SEO audit and recommendations
Review of Google AdWords effectiveness
Social media and content strategy
Email marketing contact strategies
Conversion rate optimisation for Ecommerce and other sites
Setup of customised business tracking in Google Analytics
Talk through your needs with us
Please outline what you're looking for and then we can setup a call to see how we can help.
Companies we have worked with
Digital marketing expert Dr Dave Chaffey of Smart Insights and our team of consultants have helped many companies from small to large improve the commercial contribution from their digital channels. These are some of the leading brands we have worked with: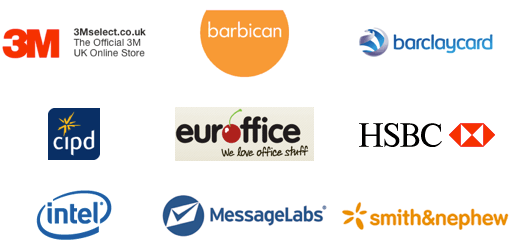 I have worked on and off with Dave for over 3 years now. I am always impressed by Dave's depth of knowledge about online marketing and I especially value his ability to use his knowledge to benefit a company.
Dave has advised me on all expects of online marketing from Global search engine marketing through to complex automated contact strategies. He remains one of i-to-i's most valued external consultants. I will continue to work with Dave & I would personally recommend him to anyone who would like to run a successful e-commerce business.
Digital Marketing Manager, i-to-i
Dave Chaffey worked very efficiently with our Marketing and Communications team and conducted the process in a professional manner. In addition, he was always available for clarification where necessary.We would be happy to recommend him highly for any similar task.
President, Sulzer Turbo Services
Why work with us? Consulting, but human
We know what it's like at the coal-face, we've been there, and we want you to get what you need as easily and quickly as possible, we want you to be happy.
Dave Chaffey and the team of Smart Insights consultants has an established methodology to consulting on E-marketing developed over fifty plus years of practical Internet marketing experience for all types of organisation from the large companies like 3M to SMEs like i-to-i in the Tui Group.
Our approach is:
Results-oriented. We prioritise all recommendations with you according to their potential value and ease of implementation, so you can focus on implementing the quick wins initially, but will have a roadmap of future strategic priorities.
Insight-based. We are experts in data analysis, so we identify quick wins based on insights from a range of specialist digital marketing sources including market analysis, customer data, campaign data and web analytics.
Process-based.  We use the most appropriate strategic analysis frameworks to help you explain strategy to colleagues. For implementation we also use detailed checklists for benchmarking different E-marketing tactics like search marketing and email.
Integrated. To help define an integrated communications approach our expertise spans all areas of digital marketing from strategy development through to detailed knowledge of best practice in the most important tactics including search engine marketing, social media email marketing, web site design and web analytics.
Contact Us Start your journey to Improved Results