KPIs and Tools for optimising mobile marketing results
As mobile marketers get to grips with planning activity and budgets for 2014, this post takes a look at using tracking and analytics tools to optimize your mobile investment and performance.
Consumers expect and demand an exceptional user experience on their mobile and tablets, competition for their attention and loyalty intensifies, and your internal stakeholders will be looking to maximize their investment in mobile.
A structured approach to tracking and analytics provides three core business benefits which will help justify your mobile investment.
1. Conversion Rate Optimisation
Your #1 priority must be converting traffic to your mobile site or downloads of your app to delivering key goals -  such as generating leads, quotes, bookings or sales.
Use customer journey tracking to identify the best / worst performing pages on our site or apps.  Focus on pages which experience high drop off (eg registration, check-out).
3. Better informed segmentation
Tracking on site and in app activity allows you to capture data to update segmentation profiles, confirm Life Time Value records, and to assist with cross-selling other products.
What to track as a mobile marketer?
Let's break this into two stages: upstream (i.e. drivers of traffic) and on-site / in-app (i.e. post acquisition)
First, what's driving your traffic?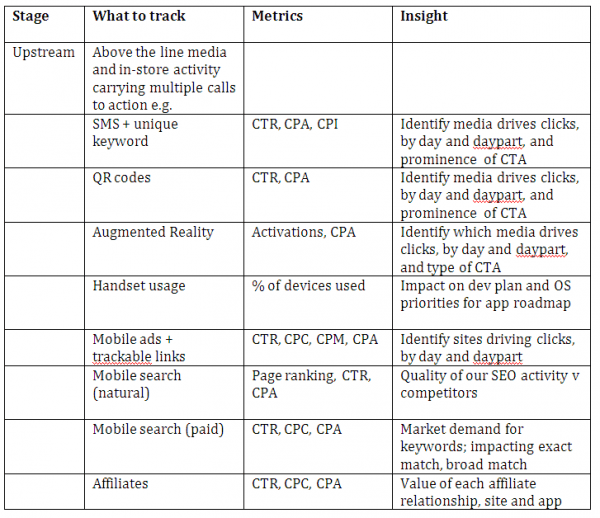 Here's a typical desktop average from Google Analytics.  How does this look for your mobile site?  Assessing results will help you identify which channels are working most effectively in driving traffic.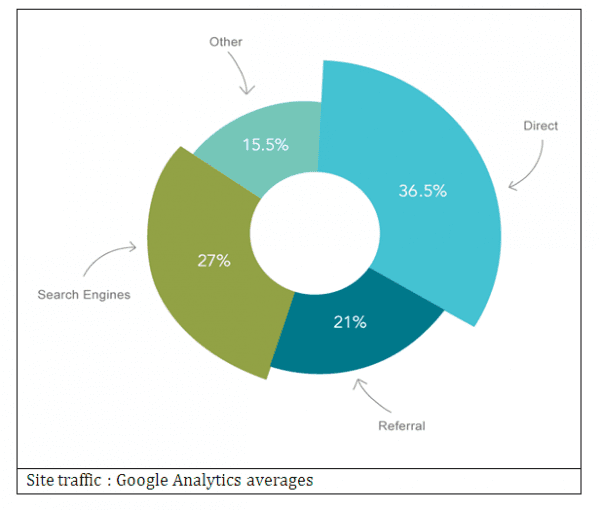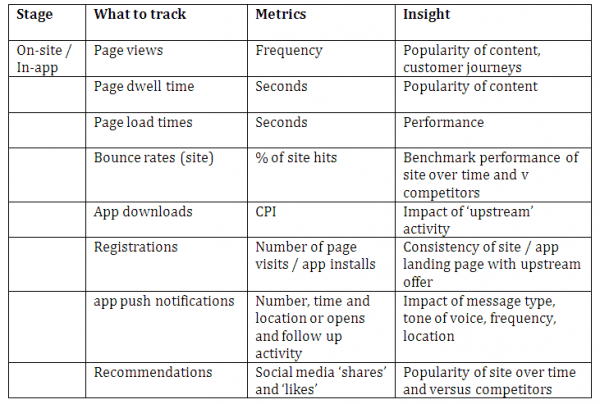 In each instance, use a series of AB tests and Multi Variate Tests, using the best results of each 'test' and setting as the 'control' against which to run future 'tests'.
Look at where visitors enter the site.  Here's an example of possible entry pages for a retail site.  Which do you think would be the most important type of page to improve to get better commercial results?
This diagram of different user journeys should help you think through the options of where to best spend your time initially.  Working on which pages will help you improve leads and sales the most for the least effort? Where are you most likely to find the quick wins?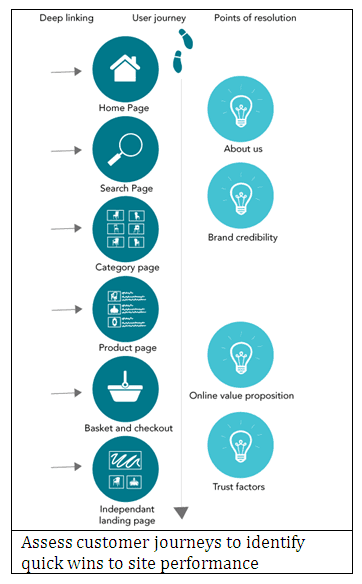 Once you're familiar with the main entry pages, look at the most common journeys for each page type -'forward path analysis'. You can assess this from the navigation summary for pages or click map analysis if you have these services.  Review the most common paths and check these are in line with what you would hope.
Tracking tools
There's plenty of overlap between them. Using the upstream or on-site / in-app split, here's a summary of the main players.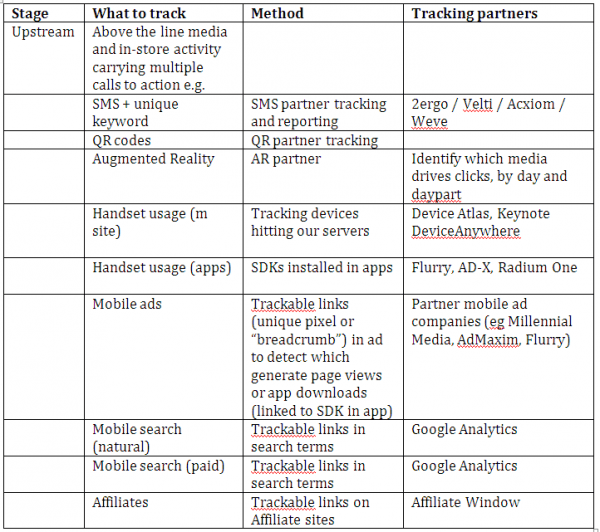 Next, on-site / in-app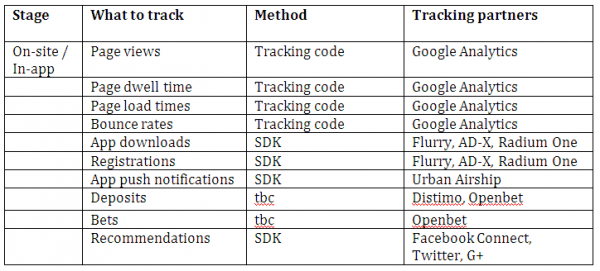 Performance v Insights … striking the right balance
Although measurement of mobile site effectiveness is usually straightforward once you have the right tools in place and they are configured, there are two key challenges that need to resolve to get the true value from analytics…
1. Trade-off between reporting and site / app performance
Adding tracking tools to sites and apps deteriorates site and app performance. This means you need to be highly selective in the range and quality of tracking tools you deploy.
This guide/blog post recommends the optimum number of tracking tools to be used, and sets out the process for installing tracking in our apps.
2. Generating and sharing insights from tracking and analytics
Knowledge is key. But competitive advantage comes from the clear and actionable insights needed to drive tangible business results.  You need to ensure the insights you generate are shared with key stakeholders to drive continual business efficiency and ROI.
Checklist for mobile performance optimisation
Here's a checklist of the ingredients needed for mobile performance optimisation.