6 Best Practices for increasing conversion for retail E-commerce websites on mobile devices
Recent research by IMRG and Capgemini on Ecommerce sales trends in the UK stated that 23% of all online retail sales in Q2 2013 came from mobile devices. And of these, tablets accounted for 85%. The dramatic headline was:
"Sales via Desktop flat-line as sales via mobile devices now account for all online growth"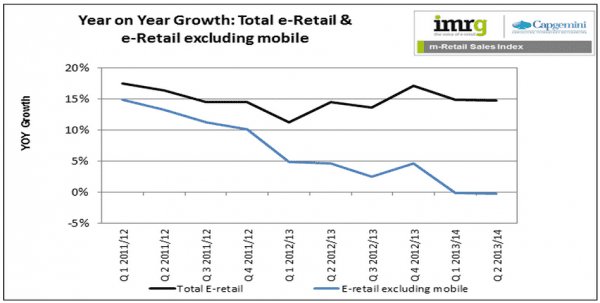 However, an interesting turning point here is that, 2013 saw smartphones go through a greater rate of growth in terms of mobile transactions. This being the case, you will know that it has become  critical for online retailers to optimize their e-commerce websites for mobile.
Improve your e-commerce website for mobile usage
Here's a list of issues to consider, or best practices, based on our experiences, that will help you provide a better shopping experience that meets the expectations of online mobile shoppers.
1. Using Geo-location to find the nearest offline store
According to a recent survey by Accenture, 65% of multi-channel shoppers are reported to prefer using web for researching before making a purchase in person at a store.
Online retailers can use this to their advantage by using GPS information to direct a shopper to the nearest offline store as done on the Gap website.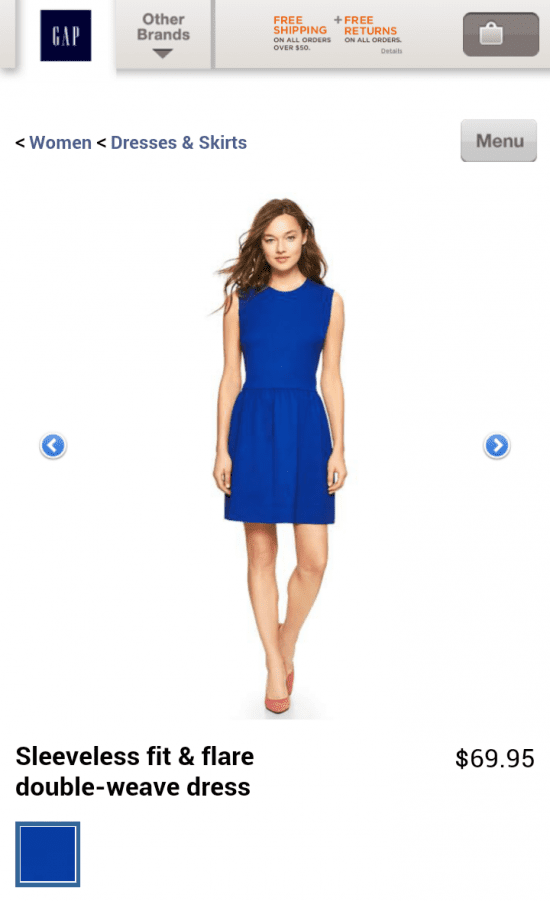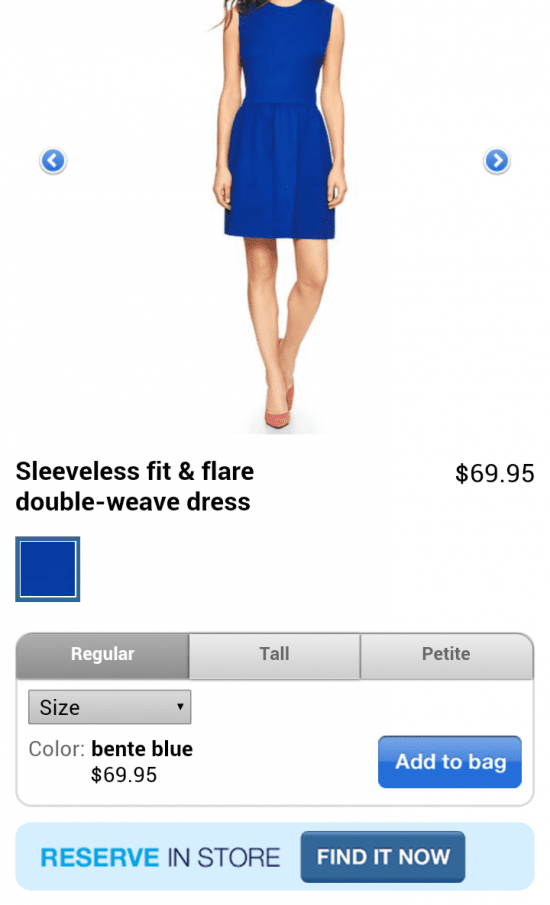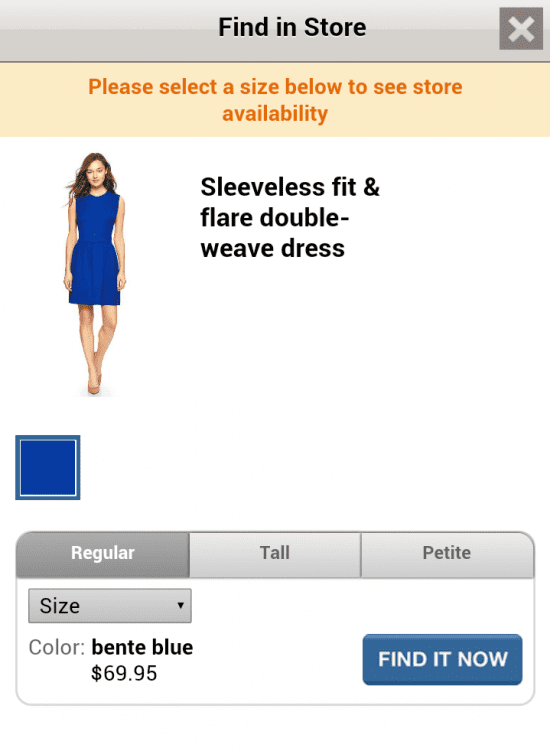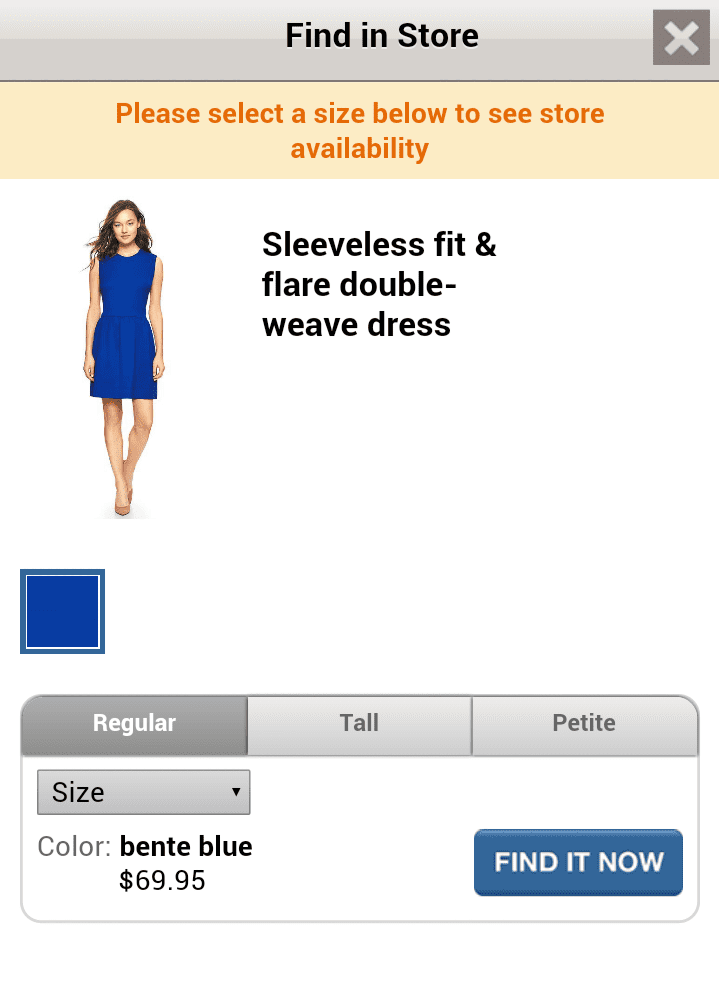 Failing to anticipate and adapt to such changes in the way online shoppers consume media could mark the beginning of the downfall in e-commerce. As consumers view multiple streams of content simultaneously on different devices, engaging them with a seamless multi-screen shopping experience has become highly crucial these days.
2. Activating social logins and guest sessions
According to a recent Harris Poll, two-thirds of shoppers abandoned their online purchases on mobile devices due to poor checkout experiences. And while 47% of these shoppers said that the checkout process was too long, 41% of them blamed it on not being mobile optimized.
You can streamline the mobile checkout process by providing shoppers with the option to checkout using an existing account or as a guest.
For example, Walmart's website lets consumers place an order by continuing as a guest without having to register for an account.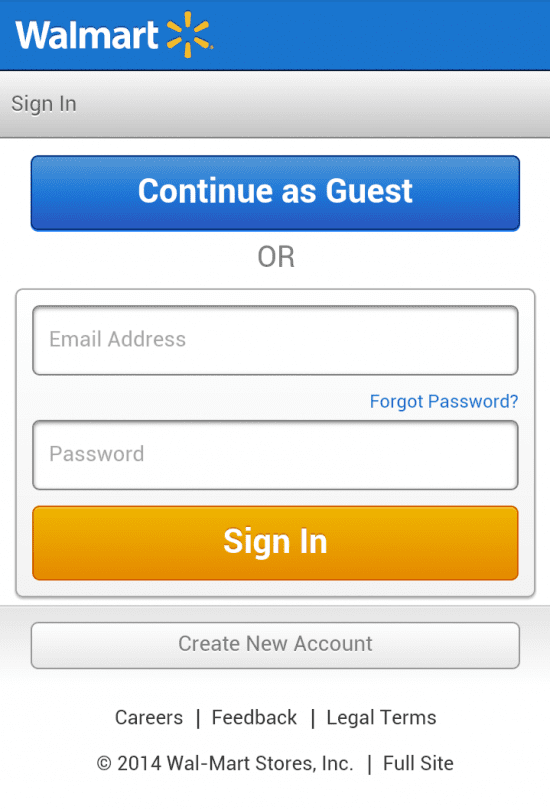 You could even provide your consumers with a social log-in. A recent report by Gigya states that 74% of online shoppers prefer a Facebook login as it conveniently lets them have a common password for a number of services.
For example Fab.com, another popular e-commerce website allows it's shoppers to easily log in with Facebook if they don't want to create an account.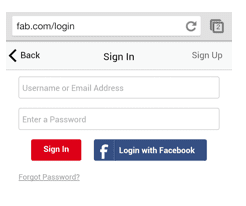 3. Providing alternative mobile payment options
A recent study by SeeWhy, a major player in real-time e-commerce shopping cart recovery, states that alternative payment options such as Paypal, Google Wallet and MasterCard MasterPass have resulted in 101% increase in conversion rate from smartphone users. Moreover as on July 2013, 34 percent of U.S. online shoppers are reported to have Paypal accounts as per a recent survey conducted by SeeWhy.
Home Depot, a popular e-commerce website uses this to their advantage by letting shoppers speed up their checkout process by opting for Paypal and automatically populating their existing payment information.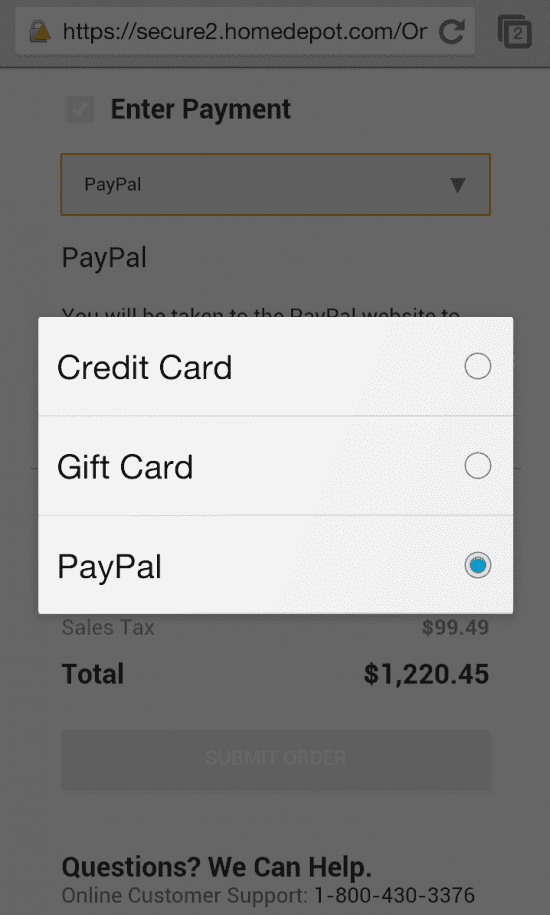 Meanwhile Google Wallet is another option that is growing in popularity partly due to the quick adoption of Android smartphones among consumers.
Google Wallet also lets users sign in using their Google+ accounts. Therefore, if you are considering implementing social logins as well, this might be a good option to go ahead with.
4. Incorporating mobile product videos
One of the biggest drawbacks of selling online or on mobile is that customers cannot feel the product or try it before they make a purchase. Consumers are generally drawn towards e-commerce stores that give them a good sense of the product that they are buying.
A study by Invodo states that 52% of online shoppers said that product videos make them more confident about their decision to buy. Among them 45% of consumers are reported to have watched 5 or more product videos in the last three months.
A good example of this would be the product videos on Bellroy website. The video highlights the features of the wallet in action, by showing online shoppers exactly what they can fit in there. Watch the video at bellroy's website.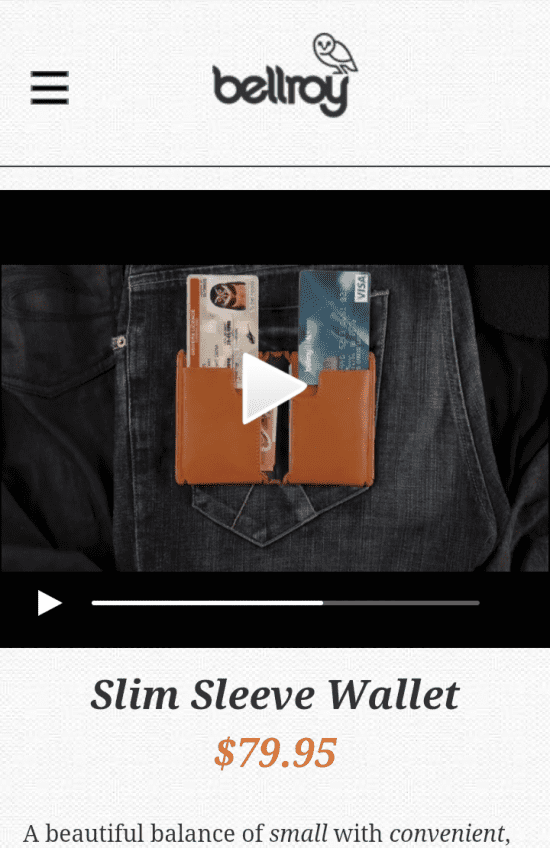 5. Optimizing Product Image Galleries
The small display on mobile devices makes it difficult for consumers to understand the product entirely. Especially in the case of e-commerce websites that takes shoppers to a separate product subpage to view a zoomed-in image.
Often, this results in shoppers discarding products due to the lack of vital content such as Product Description, Product Specs and User Review which are available on the main product page alone.
A good solution to this is having a callout similar to the one on The Home Depot website saying 'Tap Tap to zoom' on the screen. This gives the shopper enough time to understand how to go about navigating the page.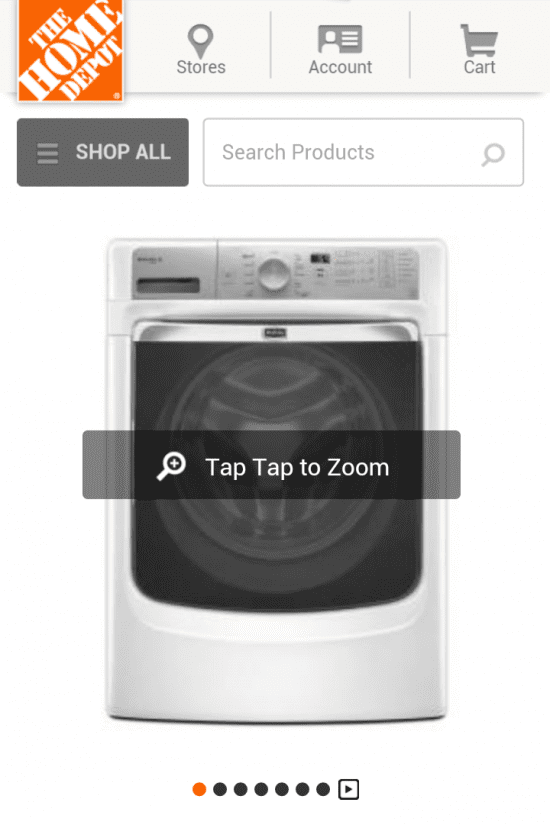 Another popular e-commerce website, Dune London is designed to make the most of the given space by letting shoppers glance over multiple views of the product by hovering over product images on the catalog pages. This further helps shoppers gain a better idea of the product with minimal effort.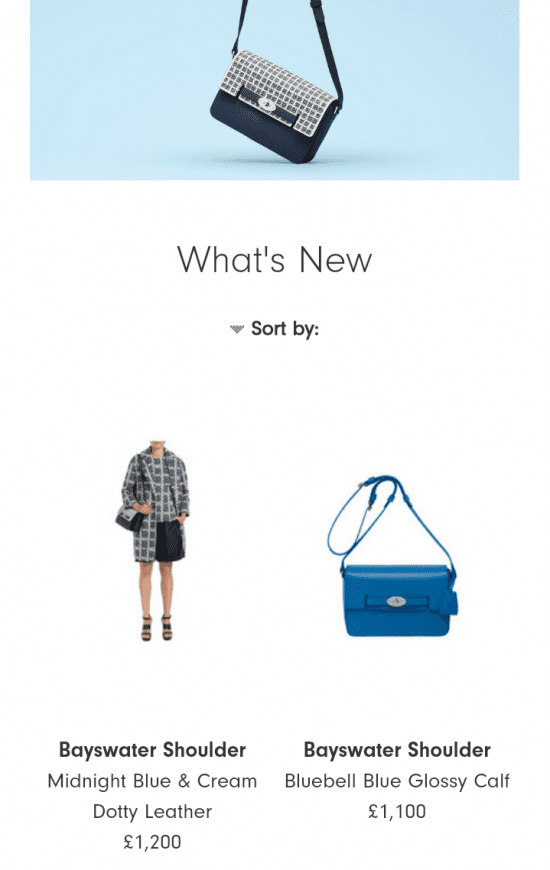 6. Including social media share buttons
Consumers often look to their family or friends for product recommendations.
According to a recent study by Business Insider, shoppers who use mobile devices are twice as likely to share content on social networks as opposed to those on desktop.
You could even use social media share buttons to highlight mentions on other social media networks, thus helping consumers take a quick purchase decision.
ASOS is a great example of an e-commerce website that makes it easy for online shoppers to easily share their favorite finds with their family and friends.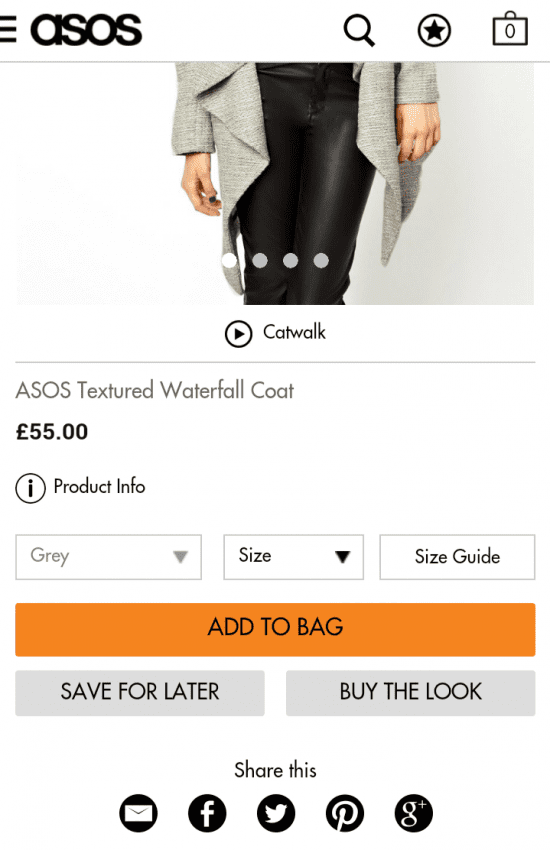 As mobile becomes an important channel of revenue for retailers, optimizing your e-commerce websites for mobile has become of utmost importance. How many of the above mentioned features have you applied on your website? Are there any other best practices that your e-commerce website follows? Share your thoughts in the comments below.