How we got to #2 most popular inbound marketing blog in the UK. Sharing what works for our blog, the mistakes we've made and what could work for yours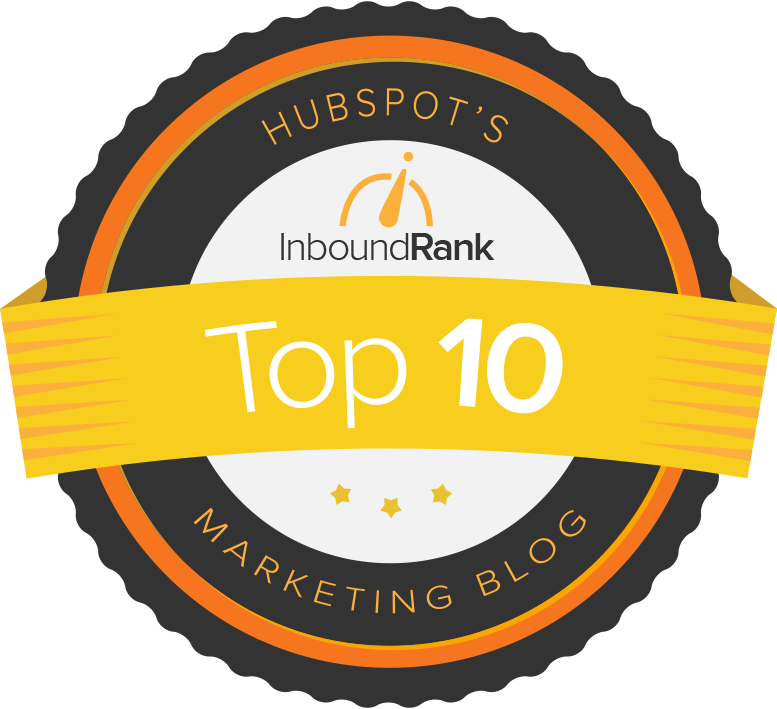 Hubspot have just launched a new Inbound marketing ranking tool: InboundRank . It enables you to submit the URL of your marketing blog, and generate a ranking for your blog based on several parameters including inbound traffic, domain authority and average social shares.
As you'd expect, Hubspot are doing the content marketing thing and have compiled a post sharing some of the secrets of the Top 10. This is based on my response to them. I wanted to go into a bit more detail on our blog on what seems to have worked for us, the pitfalls we tried to avoid and what could work for you.
We're chuffed that SmartInsights.com is currently number 2 on the list - a huge thank you if you have shared or linked to our blog - it's helped us get there!
Which blogging techniques have worked for us?
It's great to see we're well up there in the Hubspot benchmark of top marketing blogs. What has worked for us? Well, as for all successful digital channels, you need to define your OVP - Online Value Proposition to stand out. For us, it's about 'less-is-more'; filtering out the noise by curating alerts on the changes in digital that marketers REALLY need to know about; providing benchmark stats to help marketers compare and providing practical "How To's" covering Digital Strategy and Optimization. Plan, Manage, Optimize! is our strapline and we have looked to develop a tone and style of voice that shows our passion for digital marketing through sharing the details that others miss.
It's been said that the Web is a gigantic echo chamber and sadly, you really see that in digital marketing where there is so much platform news each day that some blogs just republish press releases or announcements from the same platform without giving a critical assessment of why they're important - we try to make sense of the relevance of developments for our readers.
Which mistakes did we make along the way
I think a successful blog needs really strong editorial and style guidelines, particularly if you accept guest blog posts. We developed one after around a year after launch, but with hindsight I would do that from the start.
If you are interested in writing to share your digital marketing story or experience, get in touch to check it out!
Solid style guidelines covering content, formatting, tone of voice and banning SEO ploys vastly improves the quality of articles submitted and allows you to reject some that don't make the grade.
But it's a mistake just to rely just on guest articles, although we have some great content produced by many agencies and consultants covering content, search and social media marketing. Susanne Colwyn, our blog editor and I cover the breaking news and we're fortunate that we have a great range of Expert commentators who write regularly.
To ensure quality I've invited and encourage some of the UK and European experts on the key digital channels to contribute to Smart Insights, so a big thank you to Mike Berry, Daniel Rowles and Annmarie Hanlon on Digital Strategy, Tim Watson and Jordie van Rijn on email marketing, Geraint Holliman and JP De Clerck on content marketing, Marie Page, Miriam Shaviv and Rhian Simms on Social Media marketing, Gavin Llewellyn and Joel Chudleigh on search marketing, James Gurd and Dan Barker on Ecommerce, Mark Kelly on agency marketing, Rene Power on B2B Digital Marketing and many more - thanks all!
Another key issue for a successful blog is going beyond straight text content. Again, we got this fairly early on, but starting again, I'd do this from the outset.
I think most know the importance of using visuals to engage readers and to make shared posts stand out more in social media, see for example, Twitter's data on which type of posts are re-tweeted the most. But there are many blogs that don't use visuals on all posts and miss opportunities to engage through embedding YouTube, Slideshare and Google Docs/PDFs.
To get more cut-through, sharing and backlinks I recommend creating your own visuals.
We have worked hard with our agency partners First 10 and JBH to create unique infographics which cover the usual data and trends summaries, but also 'mindtools' and planning templates which can be used to brainstorm digital strategy, for example, Google our 'Content Marketing Matrix' and 'Content Distribution Matrix'.
Of course you need to get SEO right to be successful too; I was fortunate as a commentator and trainer on Search marketing and analytics before we setup Smart Insights, I knew a thing or two about this.
It's true what Google says; quality, 'unique' content does naturally attract links, but it's slow - we're now up to around 10,000 unique referring domains according to Majestic, but that's taken four years.
We could and should have worked more on partnering with other sites and influencers and outreach early on, but there's only so much time and our strategy was to get the content right to attract links.
The architecture of WordPress blogs which we and most use doesn't naturally lend itself to SEO since archive pages for categories and tags give a risk of duplicate content and never rank well since they are just a list of posts.
So from the start I defined a series of themed hub pages and sub-categories which helps flag up the themes we cover to Google. If you run a WordPress blog and you don't know Yoast - get to know it - the plugin and advice on SEO for WordPress created by Joost van de Valk is a must-have!
I hope there are some takeaways in these answers. If you're a regular on Smart Insights  - Thanks for reading - and sharing!