Four tips to increase Facebook ad efficiency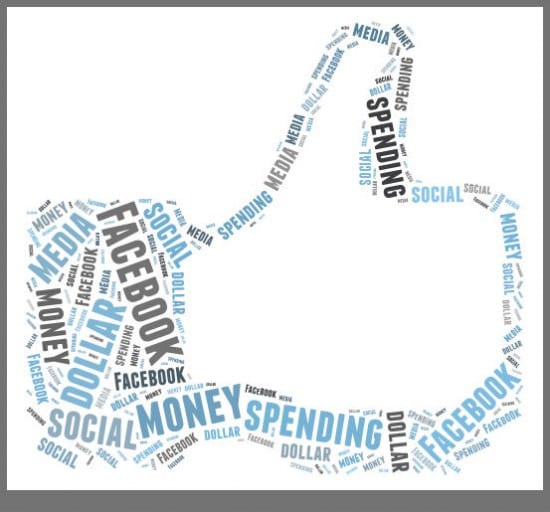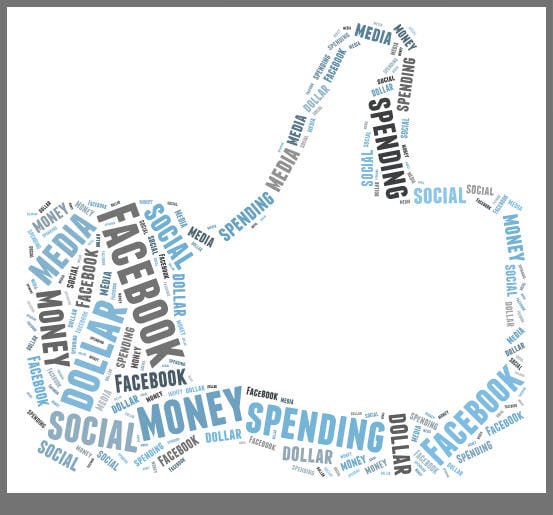 Your Company is running ads on Facebook and so far you got a decent click-through rate, but where is the conversion?
We've found this is one of the more common issues confronting Facebook advertisers.
In this post, I'll give some tips on to how to switch this scenario around and make your Facebook marketing more efficient.
A large Scandinavian hardware chain, active in the Nordic countries and the UK, wanted to boost its Facebook fan page activity last Christmas. Its campaign aimed to drive traffic to its web shop. At the time of the campaign, most of the company's fans were its employees. In just a month, the number of fans went up from 2,000 to over 11,000. And, for the first time, the fan page experienced organic activity; people commented, liked offers and even visited the web shop to make purchases.
I'll revisit this campaign throughout this post to illustrate some of the key points.
Tip 1: Clean up the landing page
Basically there are three options with Facebook marketplace ads:
1. You direct the clicks to your external website or to your company's Facebook fan page.
2. A softer ad approach might work if the goal of your advertising is to attract fans and raise brand awareness. A well-known business can get new fans by just advertising that "they're on Facebook now" together with the logo (given that people recognize it instantly.)
3. A smaller business will have to use another approach. Often the best way is to see the ad as the first step in the conversion funnel. You present an attractive offer and then follow up on this offer either on the Facebook fan page or an external webpage, depending on where you send the traffic.  The key, wherever the ad points, is to have a landing page where people can act right away on whatever was presented in the ad.
You have to keep in mind that people expect to find exactly the same information on the landing page as is presented in the ad. If you send people to a web page, it's often best to use a sub-page featuring the exact same topic as the ad, rather than a more general index page.
In the hardware chain campaign, we realized that ads combining sales and brand awareness were most effective. We presented the offer of week in the ads, together with the price; but, to see the offer and potentially make a purchase after clicking through, the visitor had to become a fan. This approach generated more fans and more sales compared to more generic "like us" ads.
It is vital, however, to always present the offer on a clean landing page.
Book tip regarding psychology behind online behavior – Online consumer psychology by Curtis P. Haugtved, Karen A. Machleit and Richard Yalch.  
 Tip 2: Dare to change your own preconceptions
Never make presumptions about your audience. If you dare to expand your view of who your typical customers are you might be able to open up to completely new potential customers.
One way to challenge yourself is an A-B split test different demographic groups - Facebook is actually the perfect place to do this. If you run ads on any other website a huge spread of visitors may arrive on the site, whereas Facebook allows you to target specific visitor types. This capability is what makes Facebook marketplace Ads such a success.
Which other website allows you to show your ads exclusively to women between ages 25-30 who lives in Swansea and are huge Bay City Roller fans?
Remember to take the learning from your A-B testing phase and closely follow up on performance so that you can tweak the ads to fit that specific target group.
One way you can follow up on the ads is to use a tool specially designed for Facebook marketing, such as Qwaya. Qwaya includes a reporting and feedback feature to analyze ad performance.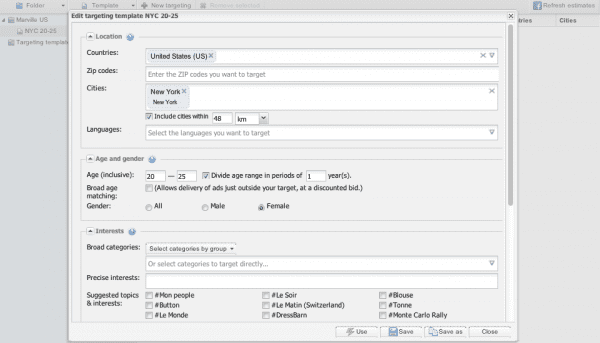 For a hardware chain, you would think the target demographic is rather obvious. So, we were very surprised by the results of the initial A-B test. The results might have been influenced by the campaign timing over Christmas, when many husbands were about to get DIY presents. However, the majority of new hardware chain fans were actually female!
Whatever the reason for the campaign results, they demonstrate it's important to keep an open mind when you advertise and allow the stats to determine the best approach.
Tip 3: Spend right to get the right users
If you're new to Facebook advertising you will have to learn about the auction and bidding system. When the creative work is done and you've targeted your chosen demographics you have to decide how much you're willing to spend per click or 1,000 impressions.
In each auction you compete against other advertisers targeting the same people, with the auction winners having their ads shown most frequently. Facebook also has a "bid to get the right users" feature and, basically, you get what you pay for. You can read about this in Facebook's advertising guidelines, but most advertisers agree that, if you spend more per click or impression, you will get "higher quality" viewers of the ads.
But, how can user quality vary?
Well, one way visitor quality is measured is by the amount to time visitors spend looking at their feed (time per page); the longer the time, the more valuable the visitor.
For example, someone who doesn't typically work at a computer and only checks his or her Facebook account, say, once a day, will spend more time on site per session and will be exposed to an ad for a much longer period of time. So, this visitor is more valuable to an advertiser than someone who flits from site to site rapidly.
When you advertise on Facebook it's worth trialling different bidding strategies. Test the suggested max bid Facebook provides but also try a lower bid. Then you can compare two campaigns and adopt the approach that shows best return on investment.
Tip 4: Run Ads to match dayparts with the highest conversion rates
This is something that people might forget about.
It also becomes harder to keep track of each ad if you work manually on your own. Prioritise setting ads to match your website traffic curve if you are targeting your ads towards the website and not the Facebook fan page. This means pausing the ad during the hours people don't usually convert on the website. This truly makes campaigns more cost-efficient, as you only pay for the right people at the right time. You can either keep track of each ad's effectiveness manually, or use a system like Qwaya that allows you to schedule the ads through its interface.
If you work manually, just remember to restart the Ad when you want it to run again.
This post has considered a few of the many things you can do to increase your Facebook marketing conversion rates.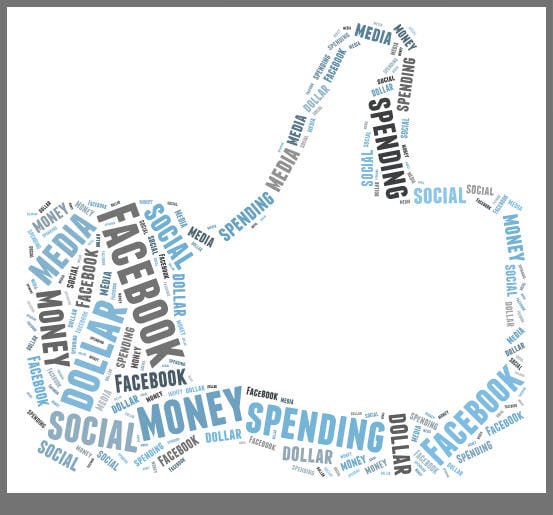 For more tips and tricks on how to succeed with your campaigns, check out this article on Facebook for business from Qwaya.
Thanks to Craig Robinson from Qwaya for sharing their advice and opinions in this post. Craig works as content writer for the Facebook marketing, which is Qwaya. You can follow him on Twitter