Mobile Marketing Trends And Tools You Can't Miss
Mobile marketing has had an incredible run, far exceeding the expectations of its pioneers with exponential increases in sales for those that use it well.
2016 marks a year where several trends that have had merely tacit relationships to each other in the past - such as social media, video ads, mobile apps and mobile pay - now have the potential to be fully integrated to increase exposure and drive up sales. Here's a crash course in important mobile marketing developments you can expect to see in 2016.
With 40% of all online purchases currently taking place on cell phones and 66% of opted in consumers having completed a purchase because they received a text message from the brand, if you're not fully taking advantage of SMS marketing, you can bet someone else is (Source).
Here are some trends and tools to enhance your marketing campaigns in 2016:
Video ads
Video ads are the new craze in advertising, increasing by 190% in 2015. And a Cisco Systems study estimates that consumer video will make up 80% of all internet traffic by 2019. Videos are not only popular, they're also effective at retaining user interest.
Everyone from Google to Facebook and Twitter are opening up space for video ads including auto-play videos, native in-app video ads and live streaming. Make sure your videos aren't too lengthy - a study by Yahoo showed that 61% of consumers respond best to video ads of 30 seconds or less.
If you're not using video to promote your business through your mobile marketing campaign, you're going to be missing out in 2016.
Vertical video
If you're a latecomer to video ads, you can skip right to the latest trend - vertical video. Vertical videos (as opposed to those shot horizontally) have a remarkable success rate with viewers watching to the end nine times more frequently than horizontal videos. Success has been huge for those trying it out.
Consider Audi's 80% improvement rate for complete ad viewing once they introduced the vertical video ad for their new LeMans.  YouTube has recently enabled a vertical video app, and there are plenty of others out there.
Augmented reality (AR) and Virtual Reality (VR)
Top brands and innovative thinkers will want to get ahead of the curve as AR and VR technologies develop. It's estimated that by 2018, consumers will have bought 25 million AR and VR headsets. Though these technologies are still in development, brands such as Disney and AT&T have used 360-degree video ads, also called "VR lite".
Brands moving in this direction will get a leg up on competitors as its popularity and accessibility increases.
Social Shopping
Social Shopping is the new way to combine the incredible popularity and visibility of social media giants like Facebook, Pinterest and Instagram to inspire customers to buy. From Facebook's "click-to-buy" buttons and Pinterest's "Buyable Pins" to Instagram's "carousel ads" and Snapchat's ad spots, you can drive sales and enhance targeting by integrating these powerful marketing innovations with your SMS campaign.
Mobile apps
Though traditionally considered a luxury for big brands, mobile apps are clearly the way to go to enhance consumer experience with your brand. The benefit of buying an app is immediacy. A link to a mobile website doesn't provide the same convenience as having your brand's own app.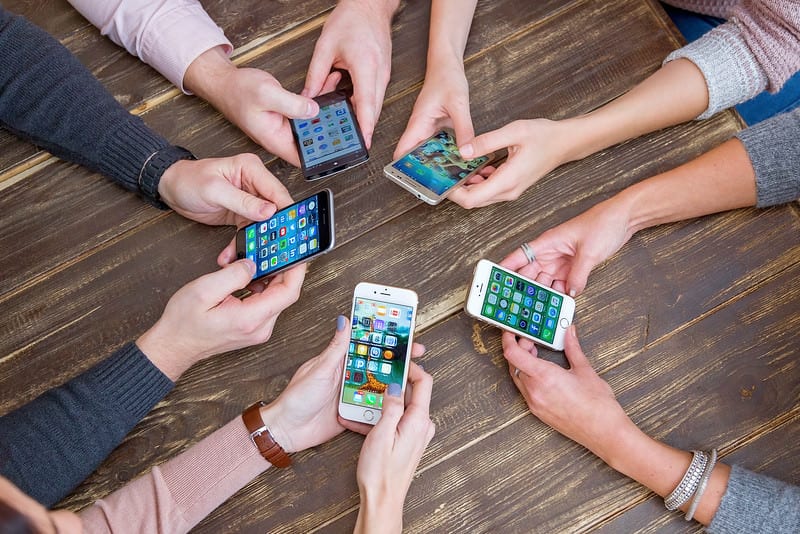 Apps also have the benefit of offering push notifications, social media integration and mobile marketing automation. In addition, a mobile app can provide your company with data specific to your mobile marketing campaigns, making it easier to track data and increase customer personalization.
Mobile pay
Mobile pay transactions are expected to increase by 210 % in 2016. Mobile pay integrates the convenience of advertising, shopping and paying in one place: your mobile. To take advantage of this trend, consider introducing an incentives campaign to get customers to pay through your mobile app.
Offering a discount or setting up a rewards program can enhance customer buy-in to mobile pay. The introduction of ApplePay in 2016, predicted to be hugely popular, is going to be a huge boon to consumer use of mobile pay platforms.
Native Advertising
Don't be discouraged by the drastic increase in mobile ad blocking last year. There's a solution and it's called native advertising. Native advertising is a content-driven method of advertising. Display ads and banner ads are going the way of the dinosaur as customers demonstrate their clear preference for native advertising with click through rates as much as 45 times higher.
Integrating native advertising campaigns with social media is incredibly effective for mobile marketing campaigns. Social media has the benefit of creating a two-way conversation between the brand and the buyer. Content marketing that's done well can generate UGC (user-generated content) in the form of comments, testimonials, photos and videos. UGC is the purest form of native advertising
As the trend moves from product pushing to brand storytelling, content marketers will be a smart investment for savvy businesses. Best news: native advertising hasn't made it on the radar for mobile ad-blocking extensions.
Data optimization
There's no doubt that mobile advertisers have the benefit of having access to incredible amounts of data as compared to desktop advertisers. This data can be used to help enhance personalization and drive sales. However, there are actually very few brands that are able to use all of the data they obtain to shape new campaigns in a timely manner. 2016 is slated to be the year when data mining comes to life and the immediacy of SMS marketing can meet the data it provides on time.
Hiring a Marketing Technology Officer to manage software and optimize data in real time can do wonders for sales. Setting up automated software to help you analyze the data available to you through your mobile marketing campaign is also a good idea and something you should plan to do if you aren't already.
These trends and tools are likely to be on the rise in 2016. Do you have something to add? If yes, drop the line in the comment section below!