Use these 5 ideas to give your promotional emails a boost
Promotional email is a powerful channel when it comes to driving e-commerce sales - the Custora Ecommerce Pulse shows marketing emails are the third biggest driver of online sales after Search marketing. This makes it the biggest driver for customer sales and way ahead of social media But, sadly, most email marketers aren't making the most out of this channel.
When it comes to creating these campaigns, most marketers spend a lot of time on the design and copy of these emails. Though this is a good approach and will yield good results, this will only get you so far. If you don't know what compels your recipients to click through and buy your products, you're not going to get the desired results.
To find out which elements work for your audience and which are unsuccessful, you need to A/B test a few elements. Below are five such elements you should test to optimize your email promotions.
Test Area#1: Frequency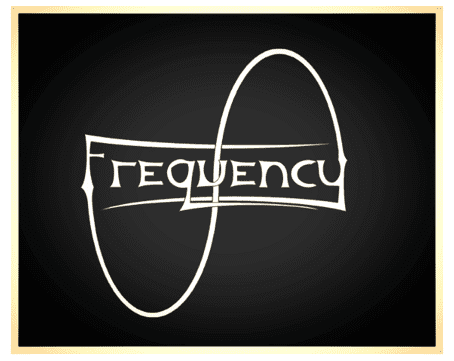 Testing the frequency of your messages is a great first test to run. If you send a few emails per month, people will forget about you and your engagement rates will drop, but if you send too many emails, it's quite likely that you will annoy your subscribers and drive them away or even worse, they'll mark your email as spam. So, how many emails should you send? Well, there is no fixed number, what works for one brand may not work for you. So, do some A/B testing to find your own sweet spot.
To keep things simple in the beginning, you can start with one email every week and gradually increase the number to find out the best time interval for you to send your promotions. Promotional emails are a great opportunity to increase your revenue, and not optimizing this channel can have a great impact on your company's bottom line. While there are online retailers who take the fire-hose approach to increase their sales quickly, there're other retailers, who send bare minimum emails risking their engagement rates because their customers have forgotten about them. Consider this stats, "Sending four emails in a month instead of one significantly increases the number of consumers opening more than one email."
One important pointer is to segment your subscribers based on the number of times they open and click your emails. There might be certain people in your audience that would love to receive more promotions depending on the category of products they're interested in. Segmenting your subscribers will help you to know more about your customers preferred frequency. You can A/B test sending more emails to this segment.
Frequency is a tricky beast, if not paid attention to, it can sink your email marketing ship. Finding a number that customers will best respond to isn't easy; it requires iteration and patience, but it's worth the effort.
Test Area #2: Subject Line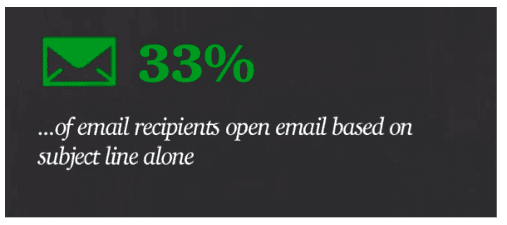 There are many elements of a promotional email that can benefit from testing, but nothing can beat the subject line, "Nearly one-third of recipients open email based on subject line alone." Even if it's a known sender, subscribers decide to act or not on an email based on the instantaneous emotional response it evokes. So, try A/B testing different subject lines to figure out which one works best for your email list.
Here's how to test subject lines? You could start by splitting your audience into groups. Send each subject line to only 10 percent of the group. Track the open rates to find out which one has performed the best. Now, send this subject line to the rest of your email list. But, don't just test two different subject lines at random without deciding the element you want to test. For example, if you wish to test whether adding first name personalization in the subject lines works for your audience or not, just tests this element keeping all the remaining elements intact.
See the free guide to customer email subject line testing for Smart Insights members from Kath Pay for more ideas on email testing.
If you've already tested your subject lines earlier (as this is one of the most common test email marketers perform on their promotional emails) retest them. You can try few new variations or retest few old variations. Why? If a subject line hasn't worked in past doesn't mean that it won't work now. The online world is constantly changing and evolving, and so are the email marketing rules.
There is a list of words that you should avoid when crafting your email subject lines, but remember these techniques to make your subject lines better: The KISS rule (keep it simple, stupid), urgency, curiosity, friendliness & uniqueness.
Remember, the less optimized your subject lines, the more the chances that recipients will not open the email!
Test Area #3: Personalization
You have undoubtedly heard that personalization is the key to your email success, and it surely is. But, how and what to personalize is a big question, especially in the case of promotional emails.
There are many ways to include personalization in your promotional email. Let's talk about three different scenarios here…
First: If you know the name of the person you're emailing to, you can use the first name personalization in the subject line, salutation, or body of the email.
Second: You can personalize your email promotions on the basis of gender and location of the recipient.
Third: But, if you want to get an awesome response from your promotional emails, you can need to segment your subscribers and personalize your messages based on their purchasing or browsing history. For example, for customers who've purchased formal wear from your site, you can send them email promotions related to formal wear, this way it won't feel like a general promotional message at all.
It will take some A/B testing to find out how much personalization can maximize your conversion from these email promotions. You can test dynamic content vs. generic content and level of personalization to see what gets you best results. Personalization in promotional emails if overdone can come across as creepy. You might not change your basic offer for everyone, but you can make it more notable and impressive.
Test Area #4: CTA (Call to Action)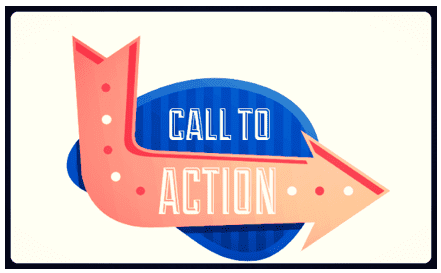 The success of your email-marketing program majorly depends upon two key elements. The first one is to encourage subscribers to open your email (that you can do by optimizing your subject line), and the second is to encourage them to take the desired action. One of the easiest ways to encourage readers to click through is by optimizing your calls-to-action (CTA).
How to optimize your call to actions?
Start by running a simple experiment to test just one particular element of the CTA, it can either be the size of the button, its color, its copy or its placement to see what resonates with your email list. Once you identify what works best for your audience, you can easily improve your click-through rates and hence conversions.
Don't expect recipients to click on your CTA if they don't stand out; use a contrasting color to make them stand out.
Tip: Don't cluster your call to action with other links as it might distract your readers. Usually, a promotional email has more CTAs, but more CTAs do not equals more clicks. It's very important to test the number of CTAs to include in an email.
Test Area #5: Timing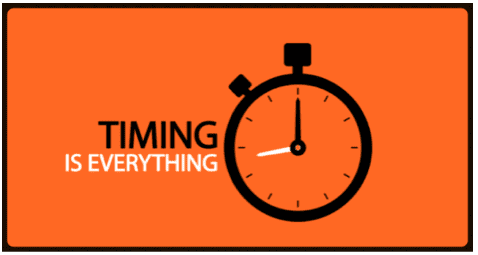 When it comes to open rates, marketers only focus on subject line, but it's not just your subject line that impacts your open rates, your delivery time affects it too. Delivering the right message to the right person can increase your opens and hence conversion, but only if it is delivered at the right time. So, what can you do to find the best timing?
You can A/B test and analyze the best delivery time for your subscribers and then you can send your promotional emails at that time to increase your open rates. But, don't just test once and decide; test, test and then test again before taking a final call.
A classic mistake when choosing a perfect time is not taking into consideration the time zone your subscribers are located in. If your email list contains people from all over the globe, you should test the best timing for each zone separately. Picking one time for every time zone will be a big mistake. To fix this problem, you need to pick a perfect time for each time zone and then you can schedule your messages for each zone instead of blasting them in one go.
Takeaway:
There are a number of variables that you can A/B test to achieve better conversions. But, the most important thing is to get started, as it's critical for optimizing your marketing campaigns and maximize your revenue. Also, not every test can improve your open and click through rates right away, but eventually, they will if you keep testing the right elements.