Exploring the opportunities and obstacles of targeting mobile users via the affiliate channel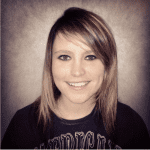 Mobile is an area that is finally beginning to thrive and produce interesting outputs that can aid the understanding of consumer behaviour in an offline environment.
To shed light on the intersection between mobile and affiliate marketing, I asked Angie Goodchild ( Twitter and LinkedIn) Mobile and Product Manager for TopCashback, to give me some of her views on mobile, the challenges that brands have faced and examples of new innovations.
1. A lot of clients within the affiliate industry have seen a massive spike over the last few years in sales via a mobile device – are you seeing similar trends on a publisher front?
We're currently seeing about 20% of our traffic to the site via a mobile device. iPad is dominant (which can be expected for a site such as ours) – followed by iPhone and Android. I think what's interesting to watch is the various patterns that emerge when new smartphones are released – and the quick device shift we see when a new model is released.
2. Do you think the affiliate industry can be described as 'reactive' or 'proactive' when it comes to mobile?
I think that's an interesting question. There are some companies in the UK which are powering innovation and new technology (like new methods of mobile tracking, all the way down to augmented reality) – and then there are companies who are 'riding the mobile wave' in a reactive sense. What's great to see is that according to a recent report done by the IAB, 57% of top 100 advertisers are now mobile optimised (this is up from 37% in August 2012.) -
3. What brands are winning big with mobile at the moment?
That's a tricky question. I think what's important is to break this down into two parts and discuss a. - Who is creating the best mobile user journeys, and b. - Who has moved enormous budget into mobile over the last 2 years?
a. Multi-channel is extremely important when it comes to mobile as a focus. At the moment, brands and retailers that are embracing multi-channel are allowing customers to access as many touch points as possible, ensuring there is never a difficulty in accessing product.
b. From working on various new mobile propositions like 'Snap & Save' (our own in-store cashback solution) we are seeing a huge amount of investment being place in mobile by FMCG brands. This was further highlighted recently when Mondelez (who own brands like Cadbury and Nabisco) formed a mobile-only partnership with Google to develop m-commerce tools to drive purchases in-store. It's estimated that 10% of their marketing budget will be set aside to emphasis mobile going forward. In 2012, 3 out of 14 of the major FMCG brands were mobile optimised and now, after a 267% increase, 11/14 of these brands are now mobile optimised.
4. Is the focus truly online m.commerce for these brands?
No – I think one thing that the affiliate industry has been able to is adapt to the needs of the brands within it. Multi-channel has been a focus over the last year or so but now we are seeing more of a need for insight based on shopping in-store. Many brands are now opting against traditional promotional methods like paper coupons for more intelligent methods of driving sales in-store.
5. Can you give examples of these 'intelligent' methods within the industry?
We've been approached by a number of different brands surrounding offline couponing. Whilst the ability is there to drive sales using a traditional mobile coupon or printable coupon, unfortunately, they lack insight.
Frustrating for brands is that there is a huge disconnect between themselves and the consumer – what we want to do is allow these brands to incentive loyal consumers.
We're constantly trying to improve our offline cashback proposition by allowing these brands to access key insights into the way these consumers behave (either online / offline) – providing data surrounding demographic / location and other purchase behaviour i.e. what else is in the basket at point of purchase. By providing insight into these brands they are able to optimise their marketing strategy and ensure that they are capturing the correct market. Running a campaign in-store for a FMCG brand means we can create a picture about their customer (which in the past would not have happened).
6. What do you think has been the biggest obstacle for brands in the affiliate space regarding m.commerce?
Up until about late 2011 / early 2012 there wasn't really a massive drive for mobile optimised sites. Then, all of a sudden, everyone was in a mad panic to take advantage of sales coming through via a mobile device and quickly made their sites optimised. However, after this, it emerged that actually, a small percentage of these brands had added affiliate tracking to their mobile sites. Networks have definitely powered this change and ensured that a vast majority of their clients are now mobile optimised and tracked.
Offline was a bit different. When I approached brands about mobile coupons in-store it was based around a poor epos system and the need to have a paper trail for audit purposes at any given point. Things have definitely come a long way since then with brands now installing mobile scanning devices at till points for easy coupon redemption or integrating other offline solutions which require no EPOS integration.
7. What do you think is the simplest mobile marketing rule which some brands ignore?
That's a tricky one. I think what I find most fascinating about mobile is it's incredible drive and ability to create an action amongst users.
I read a recent report which highlighted this 'trigger' response and concluded that 51% of users who had searched via a mobile device went to visit the store within an hour, whilst 54% actually went onto make a purchase within an hour. On average 3 out of 4 mobile searches trigger follow-up actions (whether it's calling the business, visiting the retailer site, sharing the information, continued research or making a purchase).
This impact is huge for brands that aren't looking to put mobile marketing at the heart of their marketing plans, and puts brands that are, at the forefront of the mobile generation.
Mobile search triggers a quick response (offline and online)