About the Evaluating Content Marketing ROI Guide
Author: Stephen Bateman, Content Marketing Strategist at Concentric Dots
Format: 8,000 word, 36 page A4 page PDF Ebook with examples and checklists
How can this guide help me evaluate Content Marketing?
According to the Content Marketing Institute (CMI), which publishes a yearly summary on the state of content marketing, as many as 90% of marketers are experimenting with content marketing, yet fewer than 50 per cent of marketers feel confident in the effectiveness of their content marketing.
This guide is aimed at helping you improve your confidence in the value of content marketing by stepping you through a range of techniques to help marketers evaluate and prove their content effectiveness. These techniques will help you to prove to your colleagues or clients which content types and distribution techniques are most effective.
What does this content marketing evaluation guide cover?
This guide is structured into five sections:
ONE: an introduction to ROI calculation. An explanation and examples of marketing ROI for readers without a background in the concept.
TWO: Setting content goals and metrics. In this section we show how you can set goals for content marketing and measure them through KPIs.
THREE: Calculating the cost of content. Content marketing is certainly not free, so to calculate ROI for content we need to break out the component costs. This section has worked examples of how to calculate costs.
FOUR: Calculating Content ROI. Building on section three, this section gives example of ROI calculations.
FIVE: Content marketing analysis and reporting techniques. How to analyse and report content marketing effectiveness using analytics with a focus on goal setup in Google Analytics and more advanced content attribution techniques like First content interaction analysis and Basic Channel Grouping.
About the author of the evaluating content marketing ROI guide: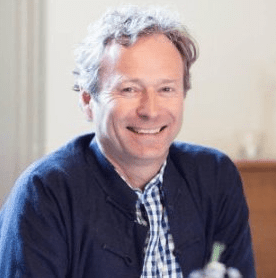 Stephen is the founder of Concentric Dots Ltd, a specialist content marketing agency helping small businesses in Exeter, Bristol and Plymouth get more customers by increasing their understanding of how real buyers really buy, and then giving them a solid framework to stand out in a crowded marketplace, and be more attractive than their competitors. His strengths are in customer profiling, buyer lifecycle mapping, content planning, content creation, and helping managers to assess the ROI of their content, using tools and techniques that save them time and effort to achieve stand out marketing in a busy marketplace with limited resources.
Look Inside the Evaluating Content Marketing ROI Guide