Discover a new way to grow your SME
Achieve rapid growth using fast, actionable solutions and a tried-and-tested framework with our all-new Learning Paths


Drive business growth with a winning digital marketing strategy
Today's market means SMEs need new digital avenues to drive leads and sales. Learning Paths were created for business owners who want to learn how to plan, manage and optimize their own marketing activities. Every Path gives you instant access to data-driven digital marketing solutions, so you can dedicate more time and resources into growing your business and winning more customers!

Save time...

Save money...

Deliver results!
A modern training solution for small and medium-sized businesses
Step into the future of training with Learning Paths - available now with Business Membership
Our mission is to empower businesses of all sizes and industries to win and retain customers through an effective digital marketing strategy.
From strategy and planning through to channel-specific knowledge, Learning Paths cover every base for SMEs. All courses follow our acclaimed RACE Growth Framework to ensure every part of your strategy is maximizing your ROI.
Being able to learn anytime and anywhere has never been more important, so the mobile responsive format - alongside 24/7 access - allows you to upskill on the go and integrate training with your daily work.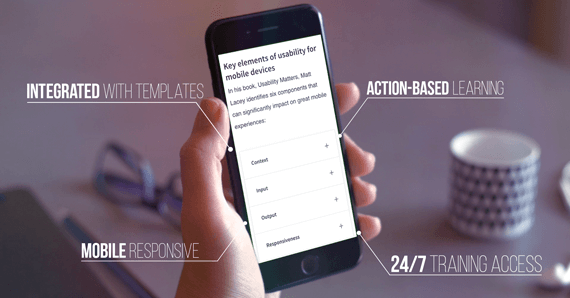 Will the training fit alongside my daily work?
Here's the best part - all 130+ modules within our Learning Paths are fully integrated with a library of guides and ready-to-go digital marketing templates so you can immediately apply your new skills to meet business objectives and hit KPIs.
What if I want to complete a single task instead of a full course?
We understand digital marketing isn't a linear process. That's why you can navigate between different Paths when completing multichannel projects while knowing our acclaimed RACE Growth Framework is keeping all of your activities aligned.
Are you ready to get started?
Business Membership gives you instant access to Learning Paths plus so much more...
For Business
Up to 3 users (included)
per month
Growing your small business (including consultants and agencies)
Includes:
RACE Marketing Framework
Marketing Strategy toolkits
Quick Wins micro-learning
50+ actionable marketing techniques
Quick to learn and apply
Supported by guides and worksheets
Marketing Channel toolkits
Access limitations
None - Monthly and Annual plans give unlimited resource access to included toolkits and online training courses
3+ users (3 included)
per month
Structured team training and strategic advice for larger business
Everything in Starter, plus:
Complete training for your team
Identify and close skill gaps
Improve ROI from marketing
Engage and retain your employees
Business toolkits
In-depth assistance
Named Customer Success Manager
On-boarding and regular assistance
Monthly feedback calls
Consultancy options (additional charge)
Access limitations
None - gives unlimited resource access to all toolkits and online training courses
CLOSE