Online copywriting course
How to craft effective copy for your website, social updates and email marketing
About our online copywriting course
Learn concepts, tips and tricks at your desk to make your online copy work harder. This practical course will help you improve all aspects of online copy from web to social media to email marketing.
Your tutor for this course is Mark Brownlow,  who is the Smart Insights Expert commentator on Email marketing who is actively involved in creating copy for clients.
Course structure
The course contains concepts, tips and examples structured around these six areas:
1. Introduction - This module will help you understand the core principles of effective online copywriting.
2. How to structure content for impact and attention - Covers the inverted pyramid, the benefits of short vs long copy, headlines, text structure and highlighting.
3. Product and service descriptions - Examples and tips for making your products seem indispensable.
4. Improving your Calls-to-Action - The what, why and how for effective CTAs.
5. Improving short-form content Improving short-form updates with a special focus on Twitter social media updates.
6. Copywriting for Email marketing - Writing emails that gets opens and clicks.
About the tutor for this copywriting course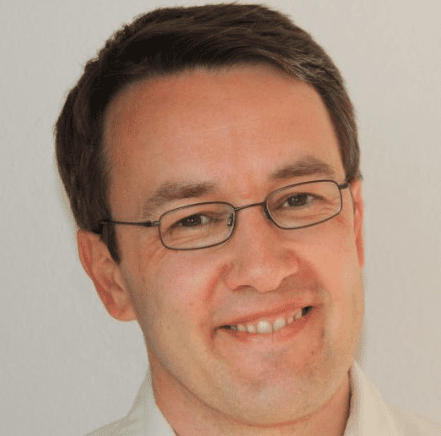 Mark Brownlow is a former email copywriter and publisher of the retired Email
Marketing Reports site. He now works as a lecturer and writer.
Who is our online copywriting course for?
Digital Marketing Executives, looking to improve their ability to write compelling copy.
Ecommerce Marketers, looking to improve the way they write content for their product pages etc.
Social Media Marketers, looking to write more effectively for social media.
Content marketers, looking to increase the effectiveness of the content they create.
Resource Details
Tutor: Mark Brownlow
Last updated: February 2014
Format: A 3 hour online course available on desktop, tablet and mobile devices

Individual

Business
Access this resource now
Individual and Business members get full access to this and 16 other guides in the Email marketing and marketing automation Toolkit.
Learn more about membership
Already an Individual or Business member?
Login here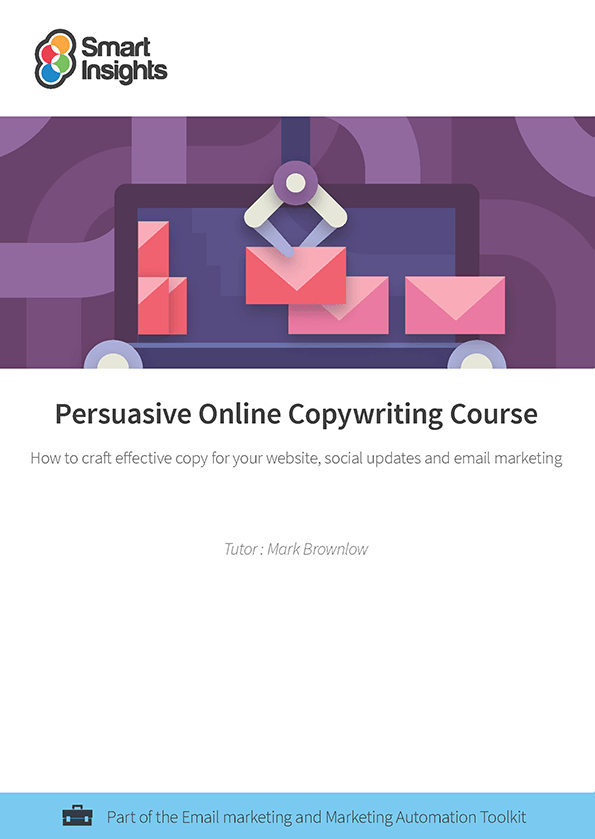 Look Inside