Managing digital marketing in 2019 research report
Best practices for investing in integrated digital media and technology to fuel business growth
How will this report help me and my business?
How does your use of digital marketing compare? Are you using the full range of channels and marketing technologies? Which are producing the best ROI for you?
This research report created by Smart Insights in association with B2B Marketing Expo and answers these questions, by reviewing the following challenges:
What are the opportunities of digital marketing?
How do digital marketing capabilities compare?
Who is using a structured approach to strategy and planning?
Which techniques are businesses investing in?
What approaches to innovation and optimization are used?
Our research report based on a survey of Smart Insights members and Technology for Marketing attendees explores the approaches businesses use to plan and manage their investments in digital marketing.
This is our fourth annual report in collaboration with the B2B Marketing Expo, taking place on the 27th and 28th March 2019 at ExCel, London.
Who is this report for?
This report contains valuable benchmarks for all senior managers involved in improving the ROI from their investments in digital marketing. This includes:
Marketing Directors and CMOs
Marketing manager and digital marketing managers
Agency owners
What is the managing digital marketing report structured?
Findings and recommendations are grouped in four key strategic areas which will help managers plan for an improved contribution from digital marketing:
Review digital marketing capabilities and implement digital transformation
Developing integrated digital strategies and plans for digital marketing
Investing in digital marketing in 2019
Innovation and optimizing digital marketing
Latest updates
This is report for an annual survey we send to our members, last conducted and published in December 2018.
Resource Details
Authors: Dr. Dave Chaffey and James Story
Format: Downloadable PDF report
About the authors
Dr. Dave Chaffey

Dr. Dave Chaffey is co-founder and content director of Smart Insights. He is editor of the 100 templates, ebooks and courses in the digital marketing resource library created by our team of 25+ Digital Marketing experts. Our resources used by our premium members in more than 80 countries to Map, Plan and Manage their digital marketing. Dave is author of 5 bestselling books on digital marketing including Digital Marketing Excellence and Digital Marketing: Strategy, Implementation and Practice. In 2004 he was recognized by the Chartered Institute of Marketing as one of 50 marketing 'gurus' worldwide who have helped shape the future of marketing.
James Story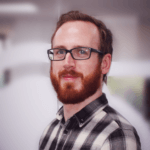 James Story is Content Manager and Data Analyst at Smart Insights, creating and coordinating member content across 20 digital marketing toolkits. He is a University of Leeds graduate and has spent the last five years creating content for online PR, SEO, and digital marketing activities.

Business Membership is required
Access this resource now
Business members get full access to this and 15 other guides in the Digital marketing strategy and planning Toolkit.
Learn more about business membership
Already a Business member? Login here