Email Trends 2017 : A visual Guide
Review your approach to email marketing by reviewing the latest trends
How will this report help me and my business?
In 2017 Email is still one of the top sales drivers from digital marketing, but faces increased competition from social media now the majority of emails are accessed on mobile.  The question for email marketers in 2016 is how can we use new design and real-time targeting techniques to engage our audience.
To understand the latest best practice to do this we selected some of the key trends in email marketing and then asked 10 email marketing specialists from around the world to give their examples and recommendations.
What does the Email marketing trends report contain?
To structure the guide we have grouped 10 trends in 4 areas
1. Creative
2. Targeting
3. Multichannel
4. Data integration
A Big 'Thank you' to our contributors
Creating this report would not have been possible without the time of the contributors to give their examples and guidance. Many thanks to all of the email marketing experts from several countries we consulted with to share their opinions of the latest trends.
Resource Details
Author: Dave Chaffey and the views of 10 email marketing experts
Sponsored by: Pure360
Format: 20 page A4 page PDF Ebook packed with examples

Basic Membership is required
Get access to this and 27 other sample guides and templates with a FREE Basic Membership
Join for free and get this sample guide
Already a Basic member? Login here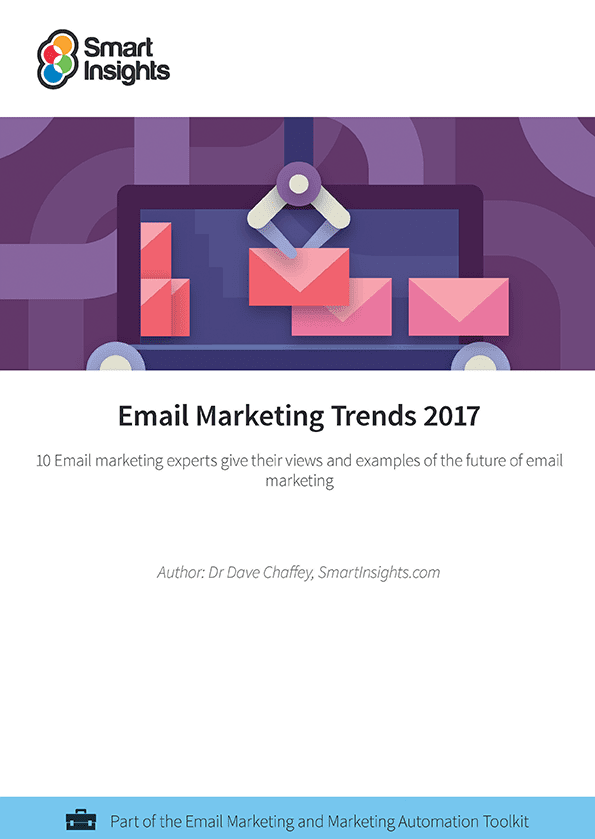 Look Inside