10 common social media marketing mistakes
Our free, actionable guide to avoiding common social media marketing mistakes
How will this guide help me and my business?
Avoid the pitfalls that limit engagement with your target audience. As with any marketing or e-commerce activity, you could be missing out if you fail to think through your social media activities.
By following a planned, strategic approach, you can make the most of the opportunities. The old saying "if you fail to plan, you plan to fail" is therefore entirely relevant, and still common for many businesses in the absence of a strong social media strategy.
Our mantra for social media, as with all digital marketing activities, is Plan, Manage, Optimize. With this approach, you are giving your business the best chance at realizing good returns on investment into social media marketing and to hopefully avoid the common pitfalls many brands make.
With social media, these mistakes can prevent you from getting the most from your efforts but can also damage a brand since social shares are also immediate and potentially broadcast to thousands or even millions of people in your target audience.
Who is this guide for?
Whether you're just starting out with your social media strategy and need a few tips, or have found yourself in any of the scenarios included in this mini guide, follow our advice to give your planning a kick-start. This guide is perfect for:
Social media managers
Social media executives
Digital marketing managers
Digital marketing executives
What's inside the guide?
Our guide details 10 mistakes to avoid. For each mistake, we provide specific advice for how to avoid the mistake by taking a more strategic approach. We also provide links to recommended resources, including relevant Smart Insights resources and external resources and tools.
This guide is designed to help you review and improve your approach to social media marketing. It's practical and actionable since it covers common mistakes and how to avoid them.
Latest updates
This guide's most recent updates include brand new information on the following areas:
The importance of social media reporting and correct traffic attribution
Why you should have an internal social media policy
How to integrate your channels correctly
How you should network with your followers and post natural, human stories that appeal to social media users
What tools are available to save you time and simplify your campaign creation
Resource Details
Authors: Rhian Harris and James Story
Format: Online interactive format suitable for printing if needed
Related resources for premium members: Our 7 Steps Social Media Marketing Guide and companion workbook will help you create or update your social media strategy.
About the author
Rhian Harris

Rhian Harris is a copywriter and blogger helping businesses with content for their marketing collateral. Starting out in the shiny new digital world in 2004, Rhian gained experience in all areas of digital media and e-commerce, working in utilities, travel, charity and retail sectors.
IDM qualified, Rhian is an online marketing all-rounder with a passion for words. She is a regular expert commentator for Smart Insights as well as other expert sites, as well as her own business Sparkly Content and her personal blog, From Tum To Mum.
You can follow Rhian on Twitter and Instagram.
James Story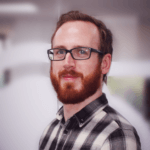 James Story is Content Manager and Data Analyst at Smart Insights, creating and coordinating member content across 20 digital marketing toolkits. He is a University of Leeds graduate and has spent the last five years creating content for online PR, SEO, and digital marketing activities.

Free Membership is required
Access this resource now
Get access to this and other free guides and templates with Free Membership
Join for free and get this guide
Already a Free member? Login here