Create your winning digital marketing strategy
Get set for success in 2023 by unlocking our exclusive digital marketing planning webinar on-demand when you join Smart Insights as a Free Member.
Sign Up Now
Unlock our exclusive Free Member webinar
How to create a winning digital marketing strategy in 2023
Having a digital marketing strategy is more important in 2023 than ever, but we know that having the time and resources to think about tomorrow is tough when you're busy working on today.
That's why we've made our popular webinar available for all Free Members to watch on-demand when they sign up to join Smart Insights
Watch Smart Insights' CEO Stu Miller and Content Strategist Amelia Mayes explore how you can:
> Create a winning marketing strategy that doesn't take months to plan
> Identify the right opportunities, and stop wasting valuable time on the wrong ones
> Get your marketing team aligned, and your results measurable
> Achieve your marketing goals for 2023, even with finite resources
Sign up today for on-demand access to the webinar and to join our global marketing community.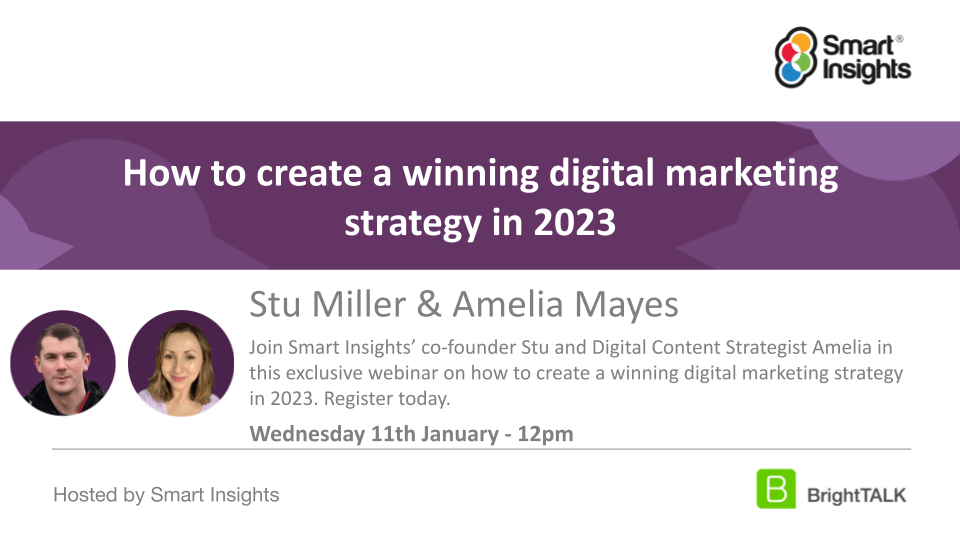 Everything you need to succeed in digital marketing in 2023
Sign up for free to get started today
Unlock 25+ free digital marketing tools and templates to support your growth
24/7 online access immediately with no software needed
Plan, manage, and optimize your digital marketing strategy.
Free Members can instantly download our 25+ free digital marketing tools and templates designed to help you start driving your digital marketing strategy to achieve your goals. Including:
> Digital and social media channels
> Content and campaign planning
> Google Analytics, SEO, Google Ads, and more...
Join now and start improving your marketing today.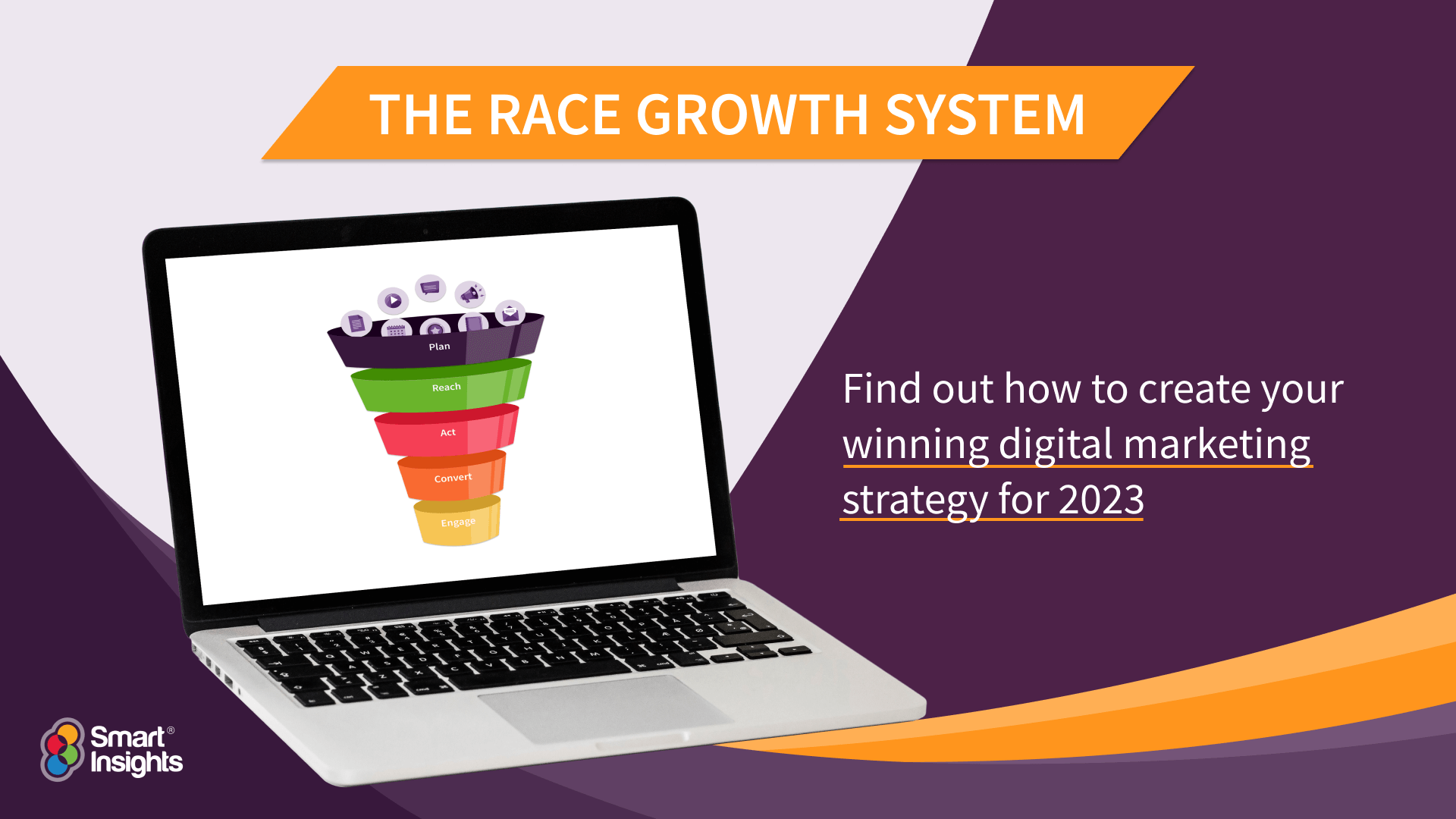 Our Digital Marketing Planning Template has been read 1 million+ times
Access this guide and more for free when you join today
Our Smart Insights promise to you
Smart Insights supports startups, SMEs, and global enterprises with best-practice strategies and advice written by marketers for marketers. All our digital marketing solutions are integrated across our RACE Growth System. Which means you'll inform your planning with expert advice that is:

Strategic

Actionable

Data-driven