Extended Black Friday/Cyber Monday Sale
Create a winning marketing strategy for 2023 with the RACE Growth System - a library of best practice processes, templates and tools that will save you time, money and generate results. And all of this - for a very limited time - for up to 50% off.
Save up to 50% - ends 30th November
For SMB and Startups who need to get marketing right first time
We understand that resources are limited, and you need help to identify and action the best opportunities for growth and ROI. You need the tools to rapidly review, find opportunities and develop your marketing strategy, to reach and acquire more customers. The RACE Growth system gives you all of this, and more.

Templates and tools
Gain immediate access to a library of actionable marketing templates and tools you can use to create your strategy

Proven funnel that delivers
Get started instantly with a plan for success using our tried and tested digital marketing strategy called The RACE Framework

Win customers and drive ROI
Drive new customers, boost the performance of existing channels, and track performance using our suite of tracking resources
For marketing teams who want to optimize their strategy
Creating an integrated marketing strategy for teams to optimize performance across multiple marketing channels is the key to your success. The RACE Growth system is linked to resources that help individuals and managers improve their skills across key marketing channels and integrate them as part of a complete business improvement plan.
Transform your approach to digital channels
Plan and manage digital transformation initiatives, improve internal processes, team skills, and data-driven reporting

Create one integrated marketing strategy
Streamline your company's marketing communications. Align your customer touchpoints across our RACE Framework

Improve technology and digital channel ROI
Exclusive access to the RACE dashboard, linked to your Google Analytics, to measure your funnel performance year on year
For individuals looking to boost their marketing career
In a crowded recruitment market, you need to stand out. Many employers are looking for multi-skilled marketers. Learner membership makes you a true omnichannel marketer with channel-based e-learning and resources spanning search, social, email, and more. *Starter or Professional membership required for full access to the RACE Growth System

Benchmark your current skills
Grade your current marketing knowledge using our Capability Grader, find the areas to boost and create your Personalized Learning Plan.

Become a multi-channel expert
Become an expert across 7 marketing channels with up-to-date guided e-learning and Toolkits packed with key resources to boost your knowledge.

Grow your channel performance
Master the skills to fully optimize and grow your marketing channel performance and drive ROI across the marketing funnel.
Grow your business with the right marketing tools
Get ahead with the RACE Growth System
Build an agile, strategic approach to integrating your digital marketing activities
Our OSA model helps marketers, managers, and business owners identify challenges and opportunities in their current situation, inform their strategy, and take action.
These are split into 3 stages of strategic planning for marketers:
1. Opportunity - Identify opportunities to grow your business.
2. Strategy - Plan an integrated marketing strategy to win more customers.
3. Action - Manage and optimize marketing activities to accelerate your ROI.
Marketers can implement the OSA model through our RACE Framework. RACE is composed of five essential stages that break down into 25 tangible marketing activities you can optimize across the customer lifecycle. Start applying changes instantly by using our step-by-step strategy solutions, including ready-made Learning Paths…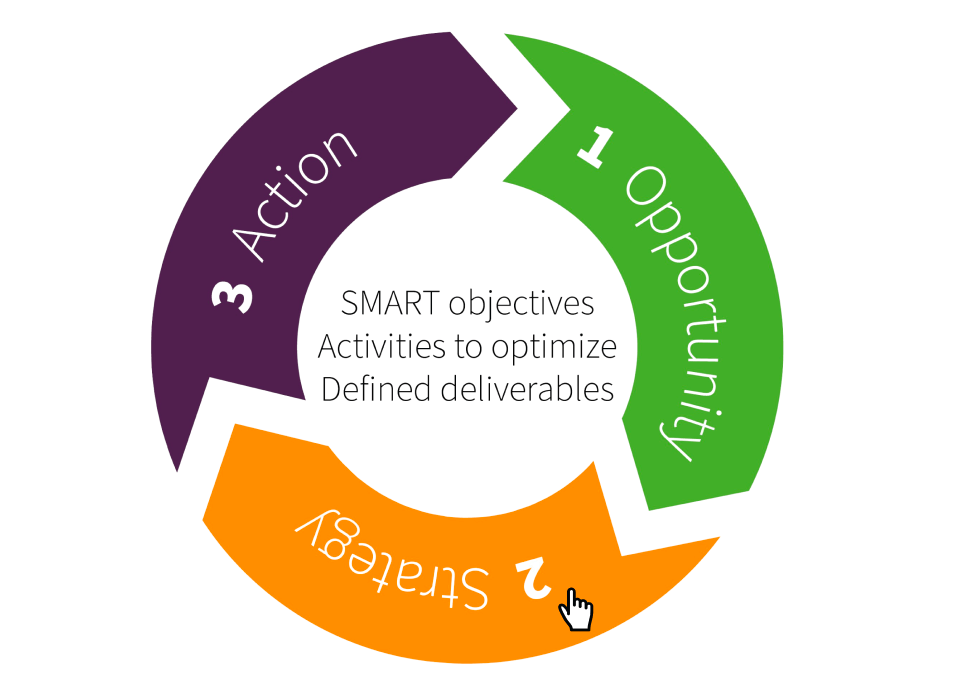 Create your winning marketing strategy for 2023
For Individuals
Develop your digital marketing channel skills
Includes:
Quick Wins micro-learning
50+ actionable marketing techniques
Quick to learn and apply
Supported by guides and worksheets
Marketing Channel toolkits
Access limitations
Monthly plan gives access to 5 resources each month from included toolkits
Annual plan gives unlimited resource access from included toolkits
Both plans include unlimited access to included online training courses
Join now
For Business
Digital marketing strategy for small business growth
Everything in Learner, plus:
RACE Marketing Framework
Marketing Strategy toolkits
Access limitations
None - Monthly and Annual plans give unlimited resource access to included toolkits and online training courses
Join now
Professional
Billed AnnuallyPrice on enquiry
Digital marketing strategy for teams and businesses
Everything in Starter, plus:
Complete training for your team
Identify and close skill gaps
Improve ROI from marketing
Engage and retain your employees
Business toolkits
In-depth assistance
Named Customer Success Manager
On-boarding and regular assistance
Monthly feedback calls
Consultancy options (additional charge)
Access limitations
None - gives unlimited resource access to all toolkits and online training courses
Membership is suitable for consultants and agencies
Enquire now
BM enquiry form (New Pricing Grid Apr 2020)
CLOSE
See how RACE can help you achieve your goals in 2023
Get started with the RACE Growth System through a no-obligation consultation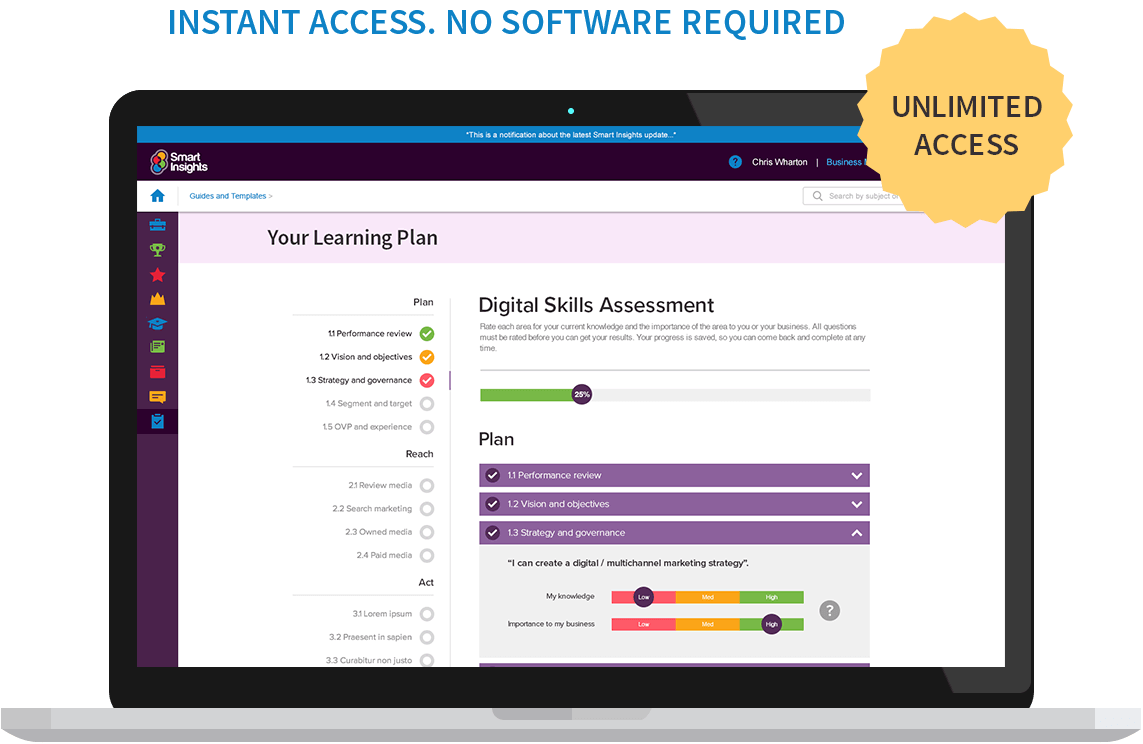 "A goldmine of digital information on digital marketing that can help you get better results" - Andrew Topliffe - Digital Marketing CoE Leader
BM enquiry form (Monthly Content Campaigns)
"Growth of 40%-60% over the last year… I would not hesitate to recommend membership to any business"
Elizabeth Pein, eCommerce Manager - Shopfitting Warehouse