… advice on developing a social business strategy
If your work involves planning how social media and social business can support your business I recommend following the Ogilvy Slideshare channel.
Current trends in social media marketing
A recent share from the sister Social @ Ogilvy channel caught my eye recently. It's short, sweet and impactful with each current trend in social media supported by a visual.
Social Business Strategy
Also recently posted by John Bell, Global Managing Director of Social@Ogilvy, this outlines a "plan describing a simple and practical way for business leaders to think about gaining the benefits of social behaviors (and the technologies supporting those behaviors)".
Social media for financial services
Only relevant if you work in this challenging sector, but I train quite often in this area and some of our readers work in financial services. If so, this is for you, it describes how US financial services brands are using social media.
Nielsen also have a new, nice visual summary of current social media usage. Shows US and Europe are maybe late adopters in some aspects: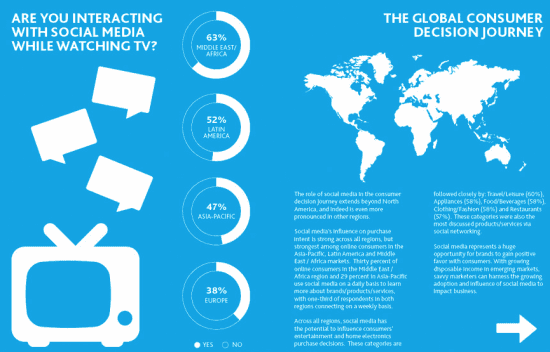 If that's not relevant, while I'm recommending useful Slideshare resources, another one I have Favourited is at the Altimeter Channel which features reports from Ex-Forrester analysts Charlene Li, Jeremiah Owyang and Brian Solis.