New Media Age Top 100 UK interactive agencies
Value: ★★★★★
Recommended link: New Media Age – Top 100 Interactive Agencies 2012 (Digital Magazine Download)
In this alert, relevant to larger UK companies who commission larger agencies, we're flagging up the publication of this annual listing of digital agencies. It's broken down into categories of marketing, technical and design and build agencies plus media buying agencies varying in fee income from £92 million for Sapient Nitro to £2.8 million for Unboxed Consulting.
A new feature this year was this regional breakdown, showing leading agencies outside London and the South East: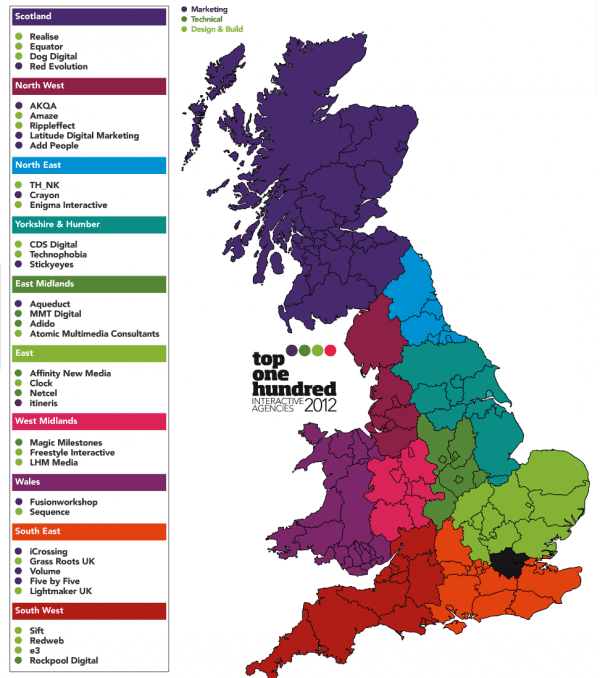 Also relevant to agencies and consultants who can see the fast growing sectors, an interesting KPI is efficiency which is income/staff – the best performers are around the £285,000/team member level. The report shows strong growth in performance in many agencies despite the economy, showing the strong demand for digital marketing agency and consulting services.