AdID to replace ad tracking through third-party cookies?
Importance: ★★★★★ Potentially…
Recommended link: USA Today Article: Google may ditch 'cookies' as online ad tracker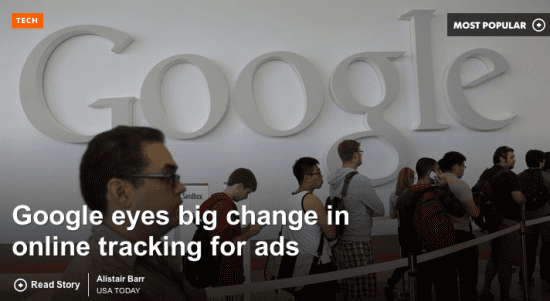 This is an interesting one to watch for in 2014… USA Today has spoken to "a source at Google who says that the company is developing a technology called AdID which could replace the third-party cookie for Ad targeting and tracking across Ad networks such as Google Display Network / AdWords Remarketing. USA Today is the only original source for this disclosure. The source said:
"The AdID would be transmitted to advertisers and ad networks that have agreed to basic guidelines, giving consumers more privacy and control over how they browse the Web".
Google apparently plans to consult with privacy and industry groups and it seems this leak to USA Today is the first part of this.
The paper is short on technical detail as you would expect. My speculation would be that it's a feature of the browser since the article talks about "transmitting" the ID and resetting it. This raises the question of how useful this approach would be if it's limited to Chrome AND whether Google can get can Apple and Microsoft on board to adopt it too. This seems unlikely since they have less to gain. Given the adoption levels of Chrome it could still give advertisers additional insight and there is the potential for additional tracking information to be included in Google Analytics as part of attribution modelling. One to watch!