To grow your online community you need to engage it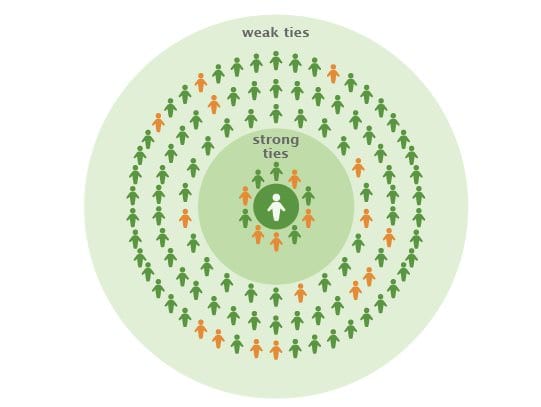 For many brands, social media is becoming a significant part of, if not central to, theirdigital marketing strategy.
This being the case, the question of whether or not to grow a brand's online community is often likely to be a matter of when rather than if.
Having recently gone through this thought process with a couple of the brands, I thought I'd share some of the insight from this experience.
The advantages of organic online community growth
Growing an online community organically, whether on facebook or anywhere else, has two great advantages. First, it's inexpensive to do. Second, it will usually attract people who are most interested in a brand.
This can lead to a community full of brand advocates and customers who have engaged with a brand's social media at some point in their buying cycle.
Organic growth should lead to the formation of positive online communities that are places for people to interact with the brand and each other.
Shortcomings of an over-reliance on organic community growth
Unfortunately, with the exception of a few power brands, organic growth is likely to be slower than marketers would like. Even household brands now take considerable steps to accelerate growth of their social media communities.
Reliance on organic growth also raises questions for marketers and ecommerce managers regarding when and where on-site to promote the brand's social media channels.
There's often a degree of reluctance to send visitors away from an ecommerce site, whether to a social media channel or elsewhere.
The answers to such questions, and the implementation of solutions, will vary depending on a number of factors.
However, considering these issues can spark interesting debates on exactly what and how brand's customers are interacting with its site, content and social media.
Key issues with using Facebook ads to build your online community
A number of different Facebook ad formats allows for some very specific targeting.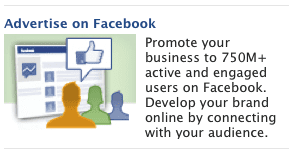 Marketers have stated Facebook ads offer a cheap way to acquire a community, but this statement surely needs some qualification. 'Cheap' is relative to how effective the brand is at leveraging the community once it's got it.
One of the main challenges marketers face is there's no reason to expect an audience acquired via Facebook to be brand positive; particularly if an incentive has been used to entice people.
Another key issue is determining the best time to expand your online community non-organically.
Expand too soon and there's a danger a community might change too quickly. Expand too late and valuable opportunities might be missed.
When an influx of new community members join a conversation, both the topic and tone of the discussion can change rapidly. Such quick changes can jeopardise the value of a community to a brand.  And there is a real risk of alienating treasured brand advocates - people who have been there from the start and who the brand can least afford to lose.
Using brand advocacy programmes to drive community expansion
In some cases, a brand may not need Facebook, or other external communities, to expand its own community because key people are already community members.
99% of a typical community's members are passive. The relatively tiny brand advocate segment represents a disproportionately powerful tool for community managers.
Advocates will support the brand when required and contribute regularly, stimulating engagement and conversation. These key people post facebook messages, send @reply tweets and leave feedback or reviews.
Such an important brand asset should be managed.
Plenty of good content on setting up and managing brand advocacy programs already exists.
Case study: Mercedes builds an invite-only online community
I particularly like the Econsultancy Mercedes case study.
This case describes how Mercedes used a bespoke platform to create an online community 'by invite only'; inviting advocates to come and engage with the brand (and each other).
The invited customers felt privileged and part of an exclusive club and Mercedes benefited enormously. It ran research, polls, Q&A and other initiatives whilst the advocates chatted with senior Mercedes personnel.
Mercedes delivered value to its advocates by giving them inside scoops on the latest cars.
Ways to stimulate and engage online communities
So once a brand has started build its community, what happens next?
As demonstrated in the Mercedes example, brands need to give the audience reasons to engage with it.
A new audience is not a community until a sense of common purpose or union exists between the brand, the audience and the community members themselves.
So, one of the first priorities for a customer community management strategy is determining engagement strategies to foster a sense of community.
Returning to Facebook, it's clear brands have found a whole host of methods to engage their communities.
One method I particularly like is the brand re-posting questions asked by others on the wall (giving the question much greater visibility). This is a great way to encourage this kind of interaction amongst a page's community and it improves answer legitimacy because they are user rather than brand generated. See the case study by Marie Page on Vets Now for examples of this in practice.
Given time and encouragement, this re-posting approach can develop into a powerful Q&A tool that offers a powerful motive for people to engage with the brand via facebook.
Other tried and tested ways a brand can engage its community include competitions, video or blog content and polls, but there are many other approaches.
The aim of your community engagement strategy should be to make the brand's online community as loyal as possible by developing strong mutually valuable relationships - a community and advocate management plays a major part in achieving this goal.
Although a brand might spend money amassing a Facebook page audience, unless it concentrates developing meaningful relationships the brand has achieved nothing tangible and the people could easily melt away tomorrow.
Image credit: Facebook research on community growth