Orientate content around people at different stages of purchase intent
Since I'm always pushing the importance of content marketing and creating infographics about how to use content marketing, it's interesting to see the questions marketers ask about them. This week a client asked me a great and simple question this week...
"I understand creating content, but where do I put all this content… what kind of content goes where"?
That's a fair question that I think many will have.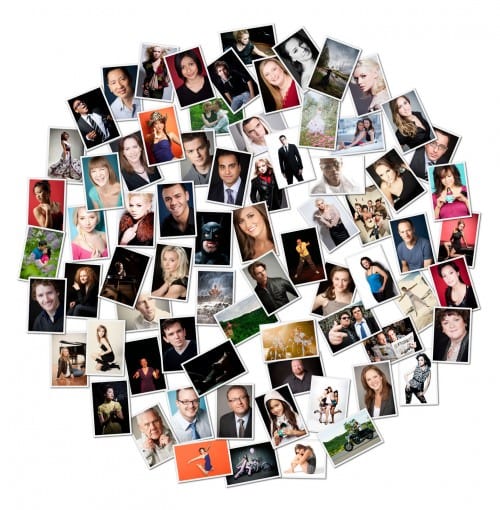 The short answer is there are no rules, but there is some common sense if you can step back and look at your marketing process ended to end. Here's how we'd recommend that you approach it… plan your content rather than just creating it en masse, orientate your content around people at different buyer stages, simplify it by focussing on what matters to them at those stages. The huge advantage to this approach is not only that you'll be more effective, it's that you can get a tonne of useful content and information from within the business, too.
Information that sells your expertise and builds trust
The core aim that we all have is to ultimately sell something, so let's start here. By definition this content is going to be on your website in the most-part. So you're going to need a place to place content in a way that can be related to what you want to sell - important!
Categorise great content in a content hub such as a blog, online resource centre, customer magazine or resource centre so that you can easily relate it to product/service information - you need a home for it, we say this all of the time of course but not just any home. Making the "next step" obvious is absolutely crucial, even if this is just some form of data capture. Often blogs or social media outposts are disconnected from the place to purchase. Make the customer journeys seamless
Make the content valuable, we hear this a lot and it sounds vague? Simple, solve problems that people have at the related stage in purchasing your kinda stuff! If you don't know, go find out. Content that "talks to me", that empathises, is what matters. Great sales is solving problems not selling for selling's sake
Use a range of content types otherwise it gets boring, this also allows you to put a different spin on very similar topics - doing an infographic one week and then a SlideShare or video the next engages much more and encourages people to come back, in the very least it has the potential to hook different types of people. See our content marketing matrix infographic for ideas and think how they relate to the buying process
Design in a reason for me to give you my data, this way you earn the right to follow up. Placing your content into interactive tools such as quizzes might also be a smart move
The goal is to help! Of course we hope that content in a blog is information that gets indexed by Google, content that in turn is good enough to warrant sharing by you.
Content that engages and nurtures a fan-base
You need content that is built to nurture a community or fan-base. That community is most-often virtual, spread everywhere, but you're on their radar because you create valuable stuff. Smart Insights do this via our blog, but in most commercial cases you still see this done well in emails, especially in the B2B space. It's not that you can't sell to the community, an effort to be valuable is sales in it's softest sense, but the intent is to be valuable first and foremost, which is what makes it different. So forget about the money off banners here 🙂
So as not to lose that privilege of having a strong fan base - here are a few tips for managing your content marketing:
Create great stories that are interesting on the topic of choice, since the goal is entertainment and/or education content curation works really well here
Keep on topic and on-trend 80% of the time, be useful - and 20% of the time try being entertaining (I've wondered if we should try this on Smart Insights too!?)
Combing email and social media is pretty key now, these are the key customer communications channels, Dave's written good stuff on this before
Consider content that's easy to digest in short periods of time and that content is similarly dead easy to re-share on your behalf
I'm a big fan of ebooks and guides in this area, they're great to demonstrate a credibility and thought leadership, if you plan ahead they also break down easily into multiple blog posts and webinars too, as an example
Content that's placed to hooks new fans
Here we're talking about outposts, something we've covered before in infographic form. What should you create for those places? The key again is in recognising that your audience are already present in multiple locations, this "new business" (if we're thinking B2B as example) maybe don't know you exist or even care so much at the moment. Putting content in their lap therefore makes great sense.
How might you get a regular gig, guest blogging or sharing content to an important outpost for your industry?
From a B2C perspective you might be doing anything from game creation and video virals to running fun quizzes and contents in Facebook (though keep it valuable - we're primarily hooking fans, earning the permission, not trying to coupon our way to more sales)
Don't forget to invest your time where the questions are being asked, demonstrate your value. Whether LinkedIn Groups (B2B) or sites like Lonely Planet's Thorntree (if you were B2C travel, for example) - it's not just Facebook and Twitter, though of course they matter
So, that's what I advise. What about you, is this relating to anything that you're finding, do let us know!
Image courtesy of Kevin Thom photography