Optimise your customer journey to turn leads into sales
If your online B2B marketing is well tuned, a potential B2B customer that has conducted a Google search for a product, clicked on an ad, or read your newsletter and/or social media page, arrives at your B2B e-commerce site. As we all know however, simply reaching a landing page doesn't mean the individual will stay there for long. In fact, according a recent Hubspot article, 55% of browsers will leave a site within just 15 seconds.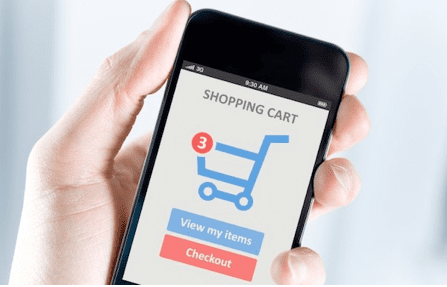 Obviously, those numbers aren't great. To improve them, you need to focus on what drew users to your B2B e-commerce site initially and where your site went wrong in meeting their expectations. After you take the time to analyze this, you can optimize the user journey to convert a visitor from a prospect to a paying customer. This way, your potential customers will not only stay on your site, and convert to buying customers, but also return for more. Here are some great ways to get started:
Identify User Behavior
Simply put, B2B buyers arrive at your B2B e-commerce site hoping to solve a problem. This problem often falls into one of several categories, based on their persona. That's why the first step in creating a user journey is to segment your audience. By doing this, you can establish each segment's wants, needs, and interests in order to ensure your site meets and even exceeds their expectations.
In order to attain the data necessary to segment your audience, it's a great idea to simply create online polls and surveys that ask your target audience their goals and expectations. After all, nobody knows your audience better than your audience themselves. Asking straight from the source not only leads to honest, factual information--but it also helps you to gain respect and authenticity in their eyes. Here are some useful online survey tools you can easily integrate to your B2B e-commerce site.
Now take it a step further by using their input and combining that with data to make sense of their behavior and activity onsite. To get the initial sense of user behavior, use Google Analytics to see where they arrive from (Google search, ads, email, social media channels, etc.), what pages they visit, and even some of their basic demographics. You can also use heat map tools to give you a better sense of where your B2B buyers are scrolling, reading, and spending their time.
Map the Customer Journey
Now that you have collected the information on your users' wants, needs and behavior--it's time for the planning stage. Mapping the customer journey creates a basic outline of the sequence of pages your users will visit--from your initial landing page to submitting an order via the shopping cart. Of course, user journeys should be customized based on the customer's segment and preferences.
Pay specific attention to shopping cart abandonment. Over 70% of all transactions are abandoned, which means that it's not enough to get your buyers to the well, they need to also drink! Use email marketing techniques to remarket to buyers that abandon their shopping cart. Best practice is to send them an immediate mail, another after 24 hours, and a final one a week later.
Your job is to construct the journey to make your audience want to get to click the Submit button on your Checkout page. Sometimes, this means you throw in a movie clip with interactive content. Other times, this may mean you change the journey's order or add more pictures and/or content. Whatever you choose, planning ahead with customer insights is sure to optimize your B2B e-commerce site's overall performance.
Adjust your B2B e-Commerce site. Measure. Repeat.
Now it's time to put your plan into action. Construct landing pages catered to specific user segments. These landing pages will grab your users at their particular pain points, in various online channels, and pull them into your site.

Configure your B2B e-commerce platform to apply your design into reality. You will want to work with a graphics designer that has user experience (UX) background to set up the site's layout, images, and flow in an optimal way. Since 16% of B2B e-commerce customers are browsing via their mobile devices, it's critical for your site to employ responsive design. This way, mobile users can easily view your products and make purchases without needing to make awkward adjustments to their screen. Better yet, for an optimal experience, deploy your own mobile B2B e-commerce app to provide your users a native, rich mobile experience.
Content is king, also in B2B e-commerce. Publish a blog with educational content that is supportive of your key product lines and brand. Include videos, testimonials, product brochures, and other supportive content. Above and beyond providing valuable information to your customers to help them progress through the journey, content will also serve you for search engine optimization.
Test the Outcome
After rolling your your enhanced B2B e-commerce site, it's critical to continue measuring and make adjustments as you go. Continue to engage your users by asking them what they think of your changes. Reassess your analytics to measure if your users are navigating your website the way you expected and what tweaks may be required.
There's a lot of talk about the customer journey. That's because more and more, your users expect each site to be 100% catered to their needs. Needless to say, this puts quite a bit of pressure on companies. Despite the challenge, however, making a B2B e-commerce site that genuinely connects to your customers' needs is an investment you can't afford to overlook as it creates and strengthens connections between your brand and your customers, not only increasing retention, but creating profitable lasting relationships.